AMD are stepping up their open source game again, as they have announced GPUOpen to rival Nvidia's GameWorks.
AnandtechTo that end, not unlike the RTG's Linux efforts, the group is embarking on a new, more open direction for GPU SDK and library development. Being announced today is RTG's GPUOpen initiative, which will combine RTG's various SDKs and libraries under the single GPUOpen umbrella, and then take all of these components open source.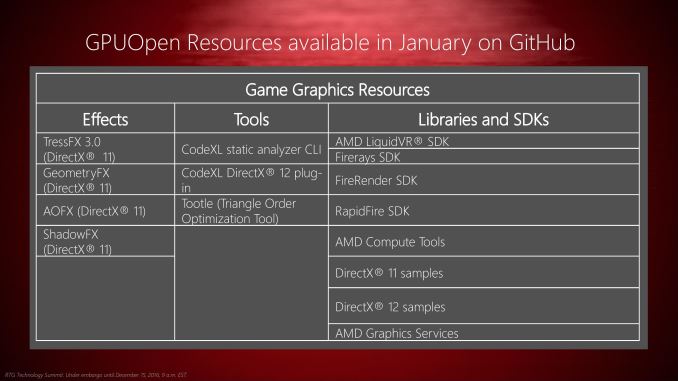 I think this is really good news, and hopefully more big developers will use it instead of Nvidia's GameWorks. Since it will be open source, developers will be free to use it however they please and not need any kind of license to take a look at it, since it will be on github in January 2016 under an MIT license. The MIT license is pretty no-nonsense, which is exactly what game developers want for integrating it in their games.
Looks like they are trying to move away from the AMD name for all this GPU stuff too, and use the RTG (Radeon Technologies Group) name.
Hopefully we will see OpenGL and/or Vulkan things like this in future too, so that we can have comparable graphical features in our games. It seems all the effects listed are for DirectX 11, which isn't surprising.
While it's not all that exciting for us right now, it does show that AMD is really becoming invested in open source, which is good for us in the long run.
They have also been speaking up about their new Linux driver strategy some more, which is really good to see.
Thanks for the info
Anandtech
.
Some you may have missed, popular articles from the last month: