Pawel Miechowski & Jakub Kowalski from 11bit Studios were very kind in taking time out of their extremely busy schedule of developing This War Of Mine & Games Republic to answer a few burning questions. They also let us know about their just released digital distribution platform.

This War of Mine is 11bit Studios new survival game with a difference that hasn't had a release date set yet.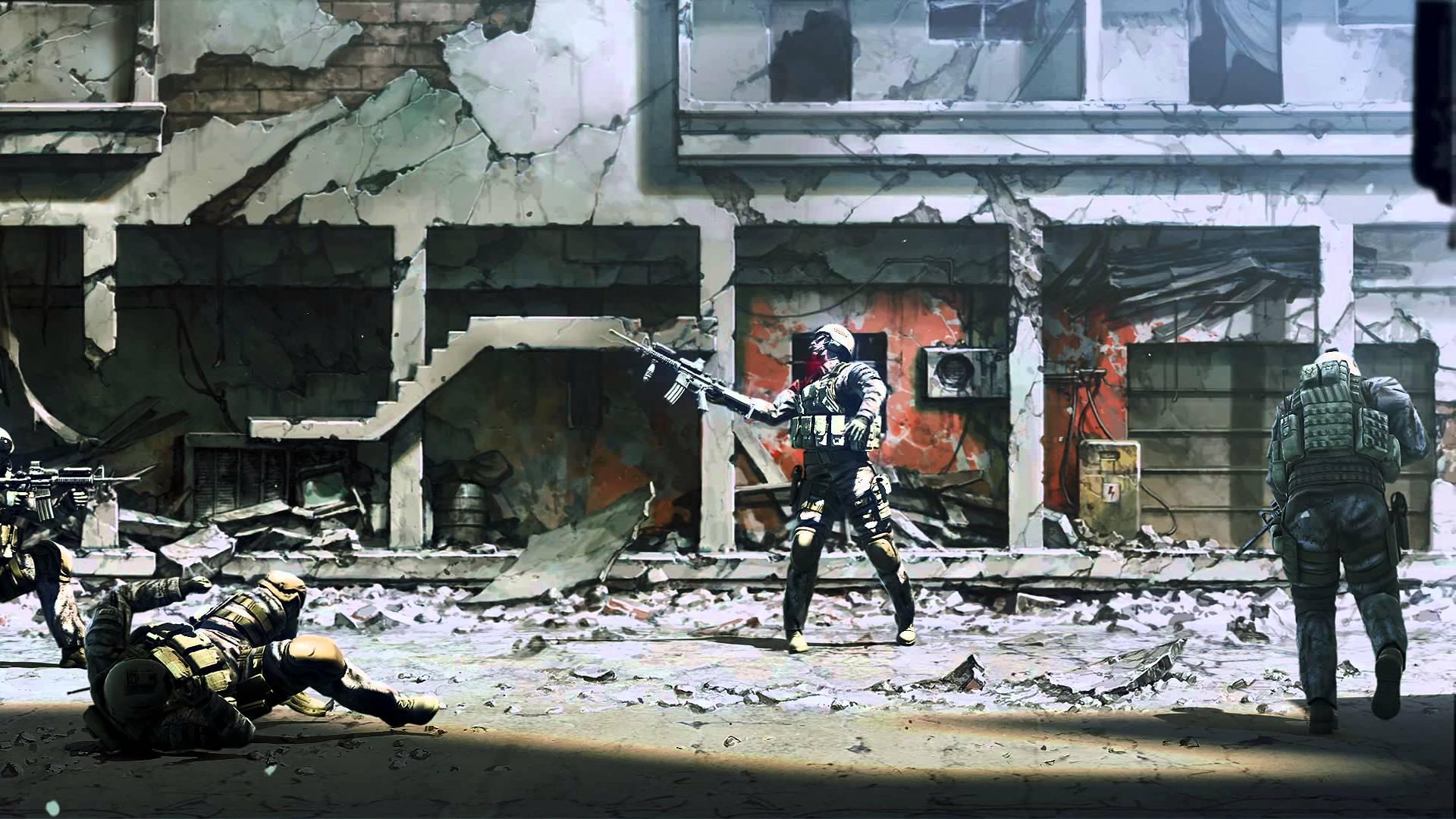 I was hoping to have this out before the store went live, but they have been very busy!

What engine is the game built in?
Pawel MiechowskiWe're using our own multiplatform engine. The biggest issue is graphics drivers support (when it comes to Linux support, obviously). Distributions tend to have different drivers than the ones you can get directly from manufacturers website. For example - Nvidia offers well done, mostly seamlessly compatible drivers, once you download them from the official website.

Will there be any sort of public Linux beta for people who buy into This War Of Mine?
Pawel MiechowskiIt's definitely too early to discuss that.

What are your thoughts on SteamOS?
QuoteWell, I didn't test it, but from what we know it seems to be distribution no different to others. Which is good, of course.

How will This War Of Mine differ itself from other survival games? There are a lot of survival games nowadays, so how will TWOM stay unique?
QuoteEverything you can do in TWoM is just a translation of what we know about war into games' language. That being said, TWoM is not another survival, it's a tool for you to experience and see the war from perspective of civilians. Now, would you be using vehicles when the war surrounds you and your city is under siege? Would you be able to create anything or just be focused on getting food, water, medical items? TWoM puts you in the middle of horrible situation - war. And your goal - like in real situation - is just to survive. How you do that, it's up to you. If you have one piece of food and you and your two friends are hungry, how you are going to handle that? You're going to face hard decisions and consequences of those decisions.

Why did your company decide to start supporting Linux with their games?
QuoteWe noticed that the Linux community was growing and hungry for good games. Our games were already available for other non-windows platforms, so the basic technologies like OpenGL renderer, OpenAL audio, or pthreads were already supported. The port itself was not a big challenge.

Have you been satisfied with the amount of sales Linux produces for you?
QuoteOf course Linux is not the biggest part of the cake, however it's not a slouch either. For one of our titles it's around 5% of the revenue, so it's worth it to have a Linux version.

Have there been other troubles other than graphics drivers your team has faced when building games for Linux?
QuoteWe had very little experience with Linux, so event installing the gfx drivers was a new experience to us :) Also compiling our projects with Elipse required some patience. Within the code itself there were some issues, however most of them were related to the gfx drivers, which not always acted according to the specs. We managed to find workarounds for most issues and our latest builds seem to be quite stable. Since we added Linux to our proprietary building system, the platform became a first class citizen, and the Linux version can be built and tested at any stage of game development.

What Linux distributions will you be testing the game on?
QuoteWe work on Ubuntu, always test with the latest version on release.

Have you locked down where the game will be sold?
QuotePrimary platforms are Games Republic (our digital distribution platform to be started soon) and Steam

I also had a chance to speak to Jakub Kowalski who runs Games Republic their new Digital Distribution service.

Can you give me an overview on Games Republic and why it will be different to other Digital Distribution Platforms? Including why you decided to do your own?
Jakub KowalskiGames Republic is something more than a digital distribution platform. Classic platform includes two sides: developers and clients. We are adding bloggers/affiliates to that equation. It means that anyone can sell games from catalogue supported by Games Republic and earn commission on each sale. The important factor is the context - we support not only a link to a custom created shop (you can see the list of shops at https://gamesrepublic.com/shops.html) but also links that guide users directly to a particular game sale. It makes the context relevant: you talk about a game (in a blog post, video post or whatever) and make it possible to buy the game directly from you - and support you at the same time.

We decided to build Games Republic as a part of our three-foundations strategy which covers all business aspects of videogames:
1) we create games (11 bit studios)
2) we publish games (11 bit launchpad)
3) we sell games (Games Republic)

I take it you will be fully supporting Linux on it?
Jakub KowalskiYes, Linux is fully supported and we are selling Linux games too.

Will it be web based or client based? (or both?)
Jakub KowalskiFor now it is web-based. We launched last Thursday and you can check out the platform at https://gamesrepublic.com/

Will it be possible in future that you will limit your own games to your new store?
Jakub KowalskiWith Steam's current position on the PC games market it would have been a really tough decision to make. Or a suicide :) But you know, the possibilities are endless and no one knows what will be happening in 5 years.

This War Of Mine really is sounding more and more interesting, I cannot wait to see how far your decision making changes the game and makes you feel. It will also be interesting to see what becomes of this "Games Republic" if it will become popular. Also you get Anomaly: Warzone Earth completely free for signing up, hooray!

You can support GamingOnLinux using Games Republic!
How?! I hear you cry. Well if you go to https://linux.gamesrepublic.com/ (make sure you use the linux. page as that's ours) any games purchased through there give us a tiny cut!
They have stated they are already working on allowing us to easily import sales from their new store to our sales page too, hooray!
Some you may have missed, popular articles from the last month: