Mixing a tower defense game with real-time strategy, Fluffy Horde offers a rather amusing experience.
Like any good tower defense type of game, it's about making the best decisions. Simply making the most units won't always be the best option, having a smaller heavily upgraded group of bunny slayers might work out better.
It has some pretty cheesy humour, although as a Rabbit owner myself I did appreciate it quite a lot. Fluffy little devils, they love to chew the hell out of everything.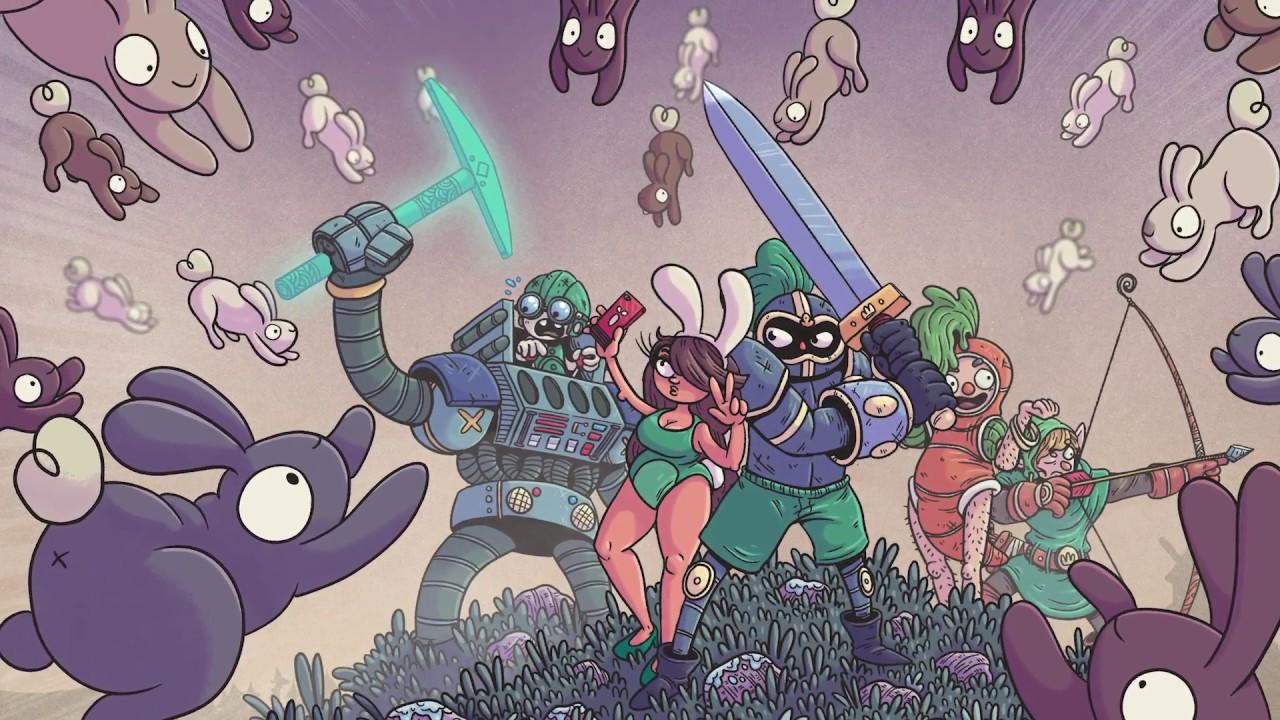 Some of the levels are quite amusing, instead of protecting buildings you need to draw the bunnies away from an area, using people dressed up as carrots. It's kinda hilarious actually.
There's even a level where you use massive fans to blow rabbits away, so a cow can go drink from a…"titty plant". Yes, really, that's an actual level I'm not making this up:

I should note, that the Linux version has a couple of minor issues. On NVIDIA (doesn't happen on Intel), there's some weird graphical corruption along the bottom of the screen. I've actually seen that with a few other Unity games too. The sea in the background is also red, instead of blue which happens across both NVIDIA and Intel. The developer told me it will be a priority to fix them once any found game-breaking bugs are dealt with. They've been really responsive about, so kudos to them.
Despite those two issues, which are quite minor really, the Linux version does work really nicely. Nice enough to play on a laptop too as it doesn't need a lot of power.
Find it on Humble Store and Steam.
Some you may have missed, popular articles from the last month: