With a style that resembles the original Age of Empires a little, The Fertile Crescent is an RTS set during the Bronze Age in the Ancient Near East. Currently available for free on itch.
Check out their trailer: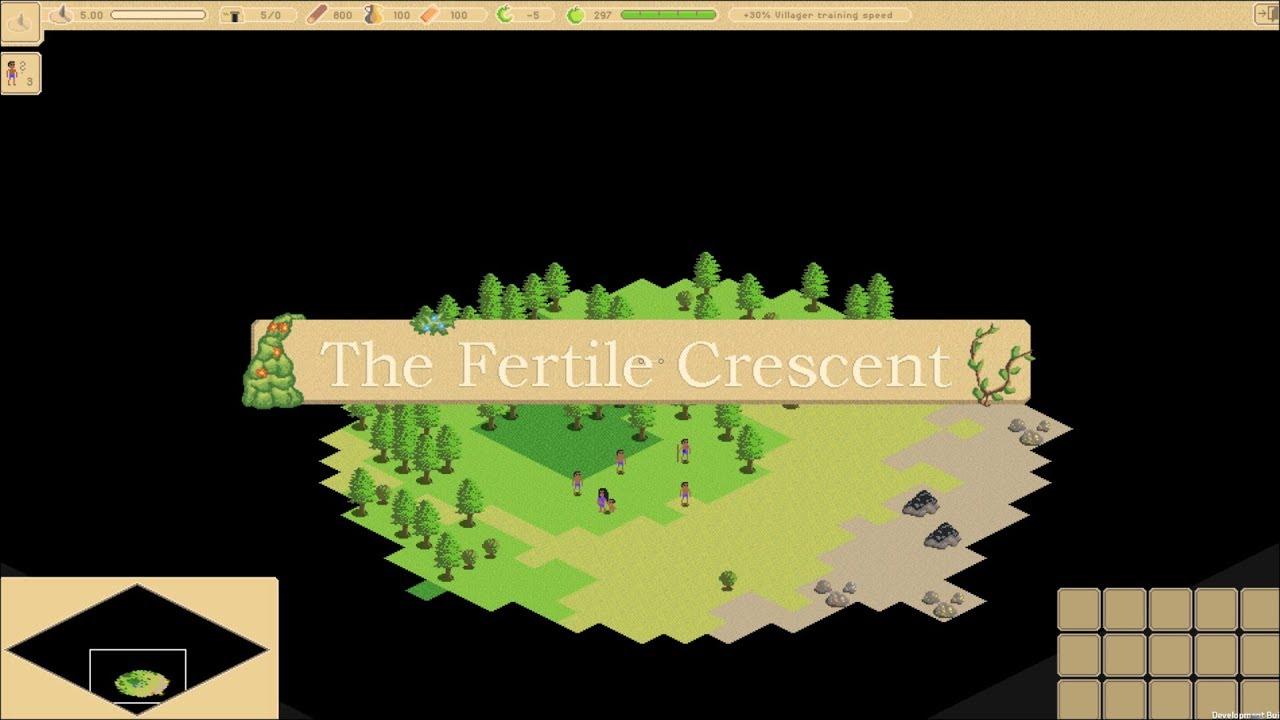 It's still quite early on for the project, which is built in Unity. It has a Linux build available right now and it seems to work quite well, apart from some graphical distortion in the bottom part of the screen that I've seen in multiple Unity titles now (which might be an NVIDIA driver bug).
Features:
Core Real Time Strategy mechanics like training villagers and warriors, constructing buildings, harvesting resources, researching technologies, ranged units etc.
Make sure you have enough food to sustain your population.
Defeat an enemy tribe on an auto-generated map.
Four difficulty levels.
Online multiplayer for 1 on 1 battles.
I spoke to the developer about their future plans. It will eventually became a pay to play game, but that won't happen until it's further developed:
For the time being our primary focus will be on improving game mechanics, continue developing the base-game (adding base defence, animals, rest of planned buildings etc.), multiplayer functionality, and lastly, AI for Skirmish mode. Then we'll take it from there!
Check it out on itch.io.
Some you may have missed, popular articles from the last month: