Artifact, Valve's newest game, is due out on November 28th and it will be coming with same-day Linux support. Valve provided me with an early copy and it's pleasing to see it running well.
We won't have any formal review until after release, however, I do have some rather basic initial thoughts found from a few hours with the beta today. Mainly, I just wanted to assure people it's running nicely on Linux. I also don't want to break any rules by saying too much before release…
Some shots of the beta on Ubuntu 18.10 to start with. First up is a look at the three lanes during the hero placement section, which gives you a choice where to put them. It's interesting, because you can only play coloured cards if you have a hero of that colour in the same lane.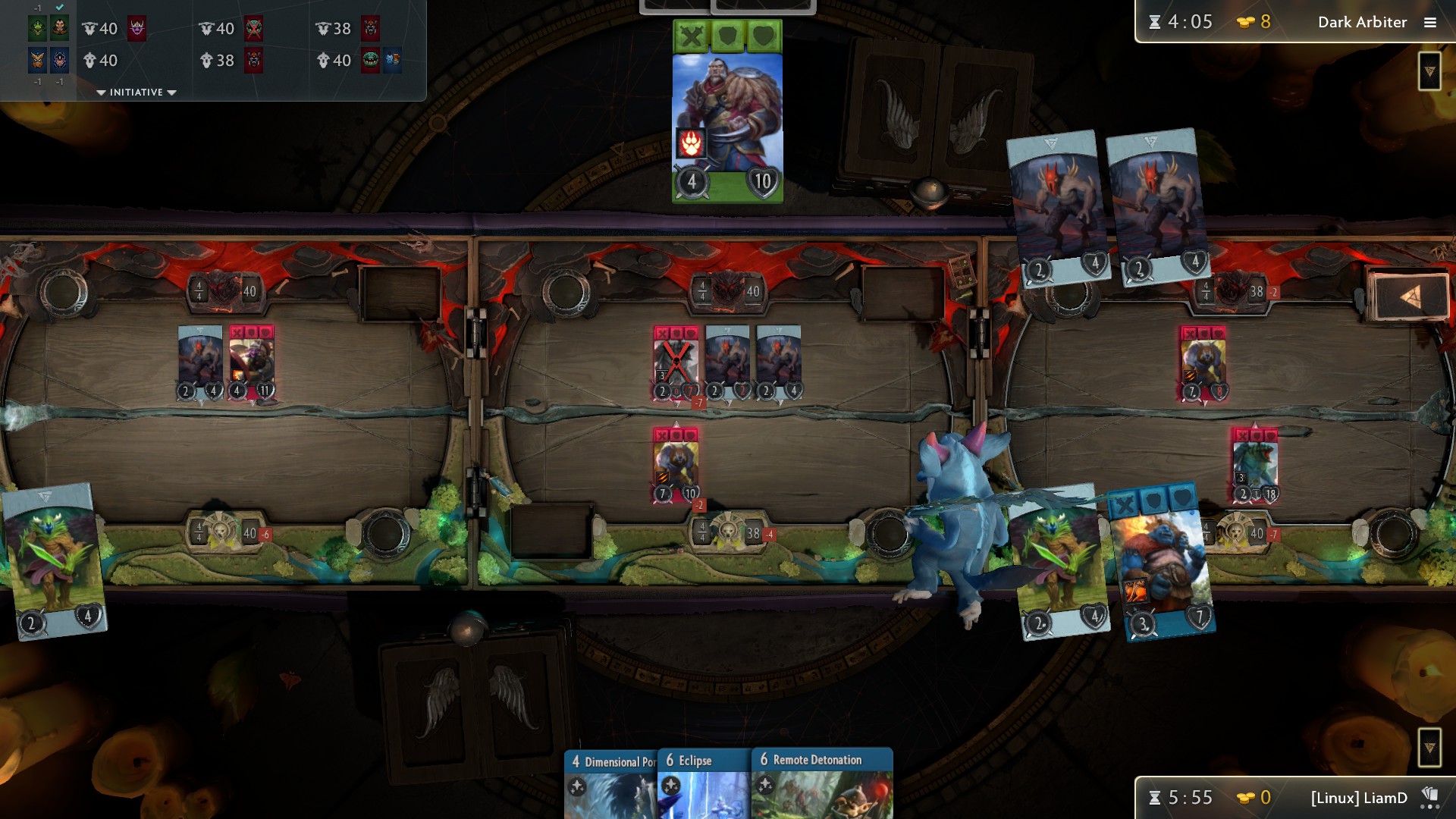 Heroes are your essential cards of course, for a number of reasons. They can really turn the tide when things get ugly. They can buff up other card, have their own special abilities, you can equip items on them to buff them further and so on. Honestly, I'm a little blown away at the level of detail here.
For those collectors amongst our readers, here's a little shot while opening a Booster Pack with the last one always being a rare card: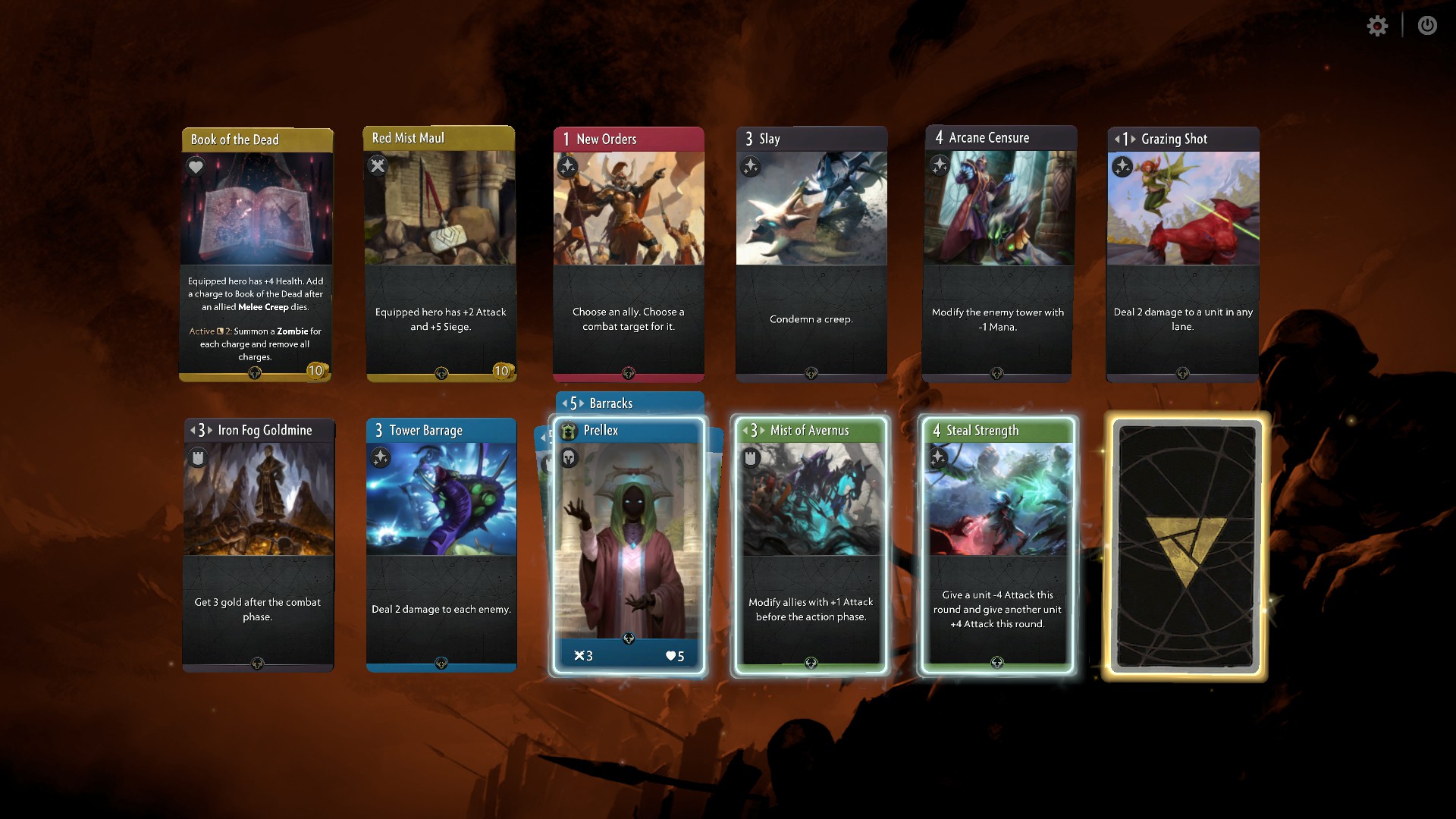 Lanes can extend across the screen, as shown here where I have an additional four cards not shown. You can amass a pretty big army of heroes and creeps. In this particular screenshot, I had already taken down the tower (there's one in each lane) which was replaced with an Ancient in this lane and so with my current combined attack power this was a fatal finishing blow to my opponent (destroying an Ancient is an instant win).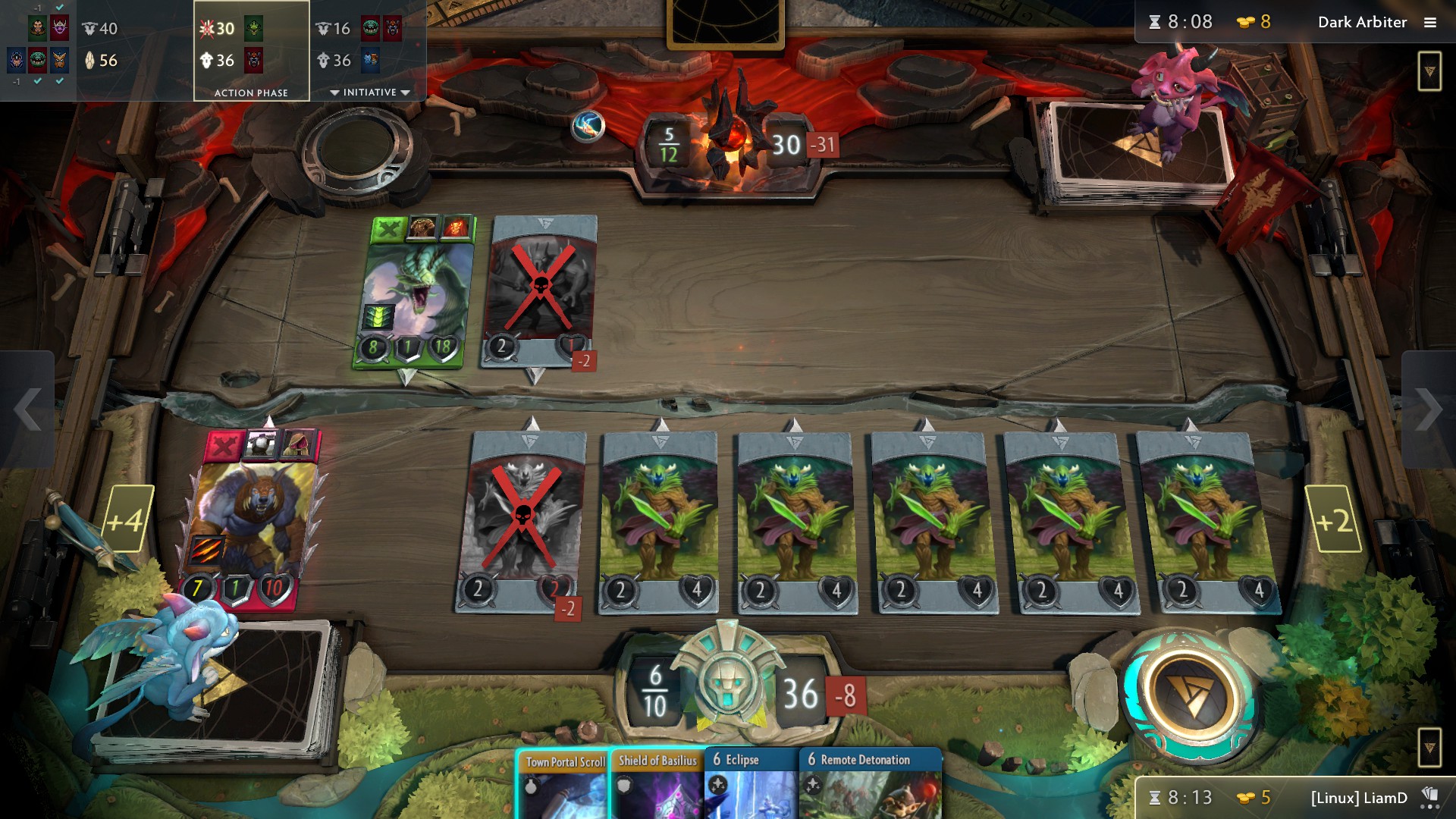 I haven't so far come across any Linux-specific issues, it certainly looks like Valve has given the Linux version plenty of attention. I would have been surprised if it wasn't running well, given Valve's focus on Linux lately. For those of you who might have had some worries—fear not!
It's worth mentioning they have been through a bit of controversy on it lately, with it having a bit of a backlash against the monetization model. This was amplified somewhat, because Valve didn't put enough focus into certain areas of the game. Valve responded here, to say they've added additional modes to practice and play with friends, along with allowing you to convert unwanted cards into event tickets. It sounds like they're going in the right direction with it and it is good to seem them act on feedback.
It's going to be interesting to see what more of you think of it once it has released. For me personally, I think I'm going to quite enjoy it. What I honestly thought would confuse the hell out of me, so far, hasn't in any way. There's quite a bit to learn of course and certain elements to it are quite complex, but it's nothing like what I expected.
You can follow along and wishlist it on Steam. As always, do ensure your platform preference is set on Steam in your account preferences at the bottom. More thorough thoughts will be up at release on the 28th.
Some you may have missed, popular articles from the last month: