The Dragon's Lair is a new free game mode for all owners of the card-based strategy game Faeria, each day it will present you with three new challenges. This will require you to be at least level 20 to enter though, thankfully there's plenty of other content available already both single-player and online.
It's unique, in the way that it combines a collectable card game with a strategy game where you construct the board as you go. You take it in turns building the world, while placing cards and moving them around. It's very interesting and really quite exciting to play. So for those who aren't going to be looking at Valve's Artifact next week, I consider this a solid alternative.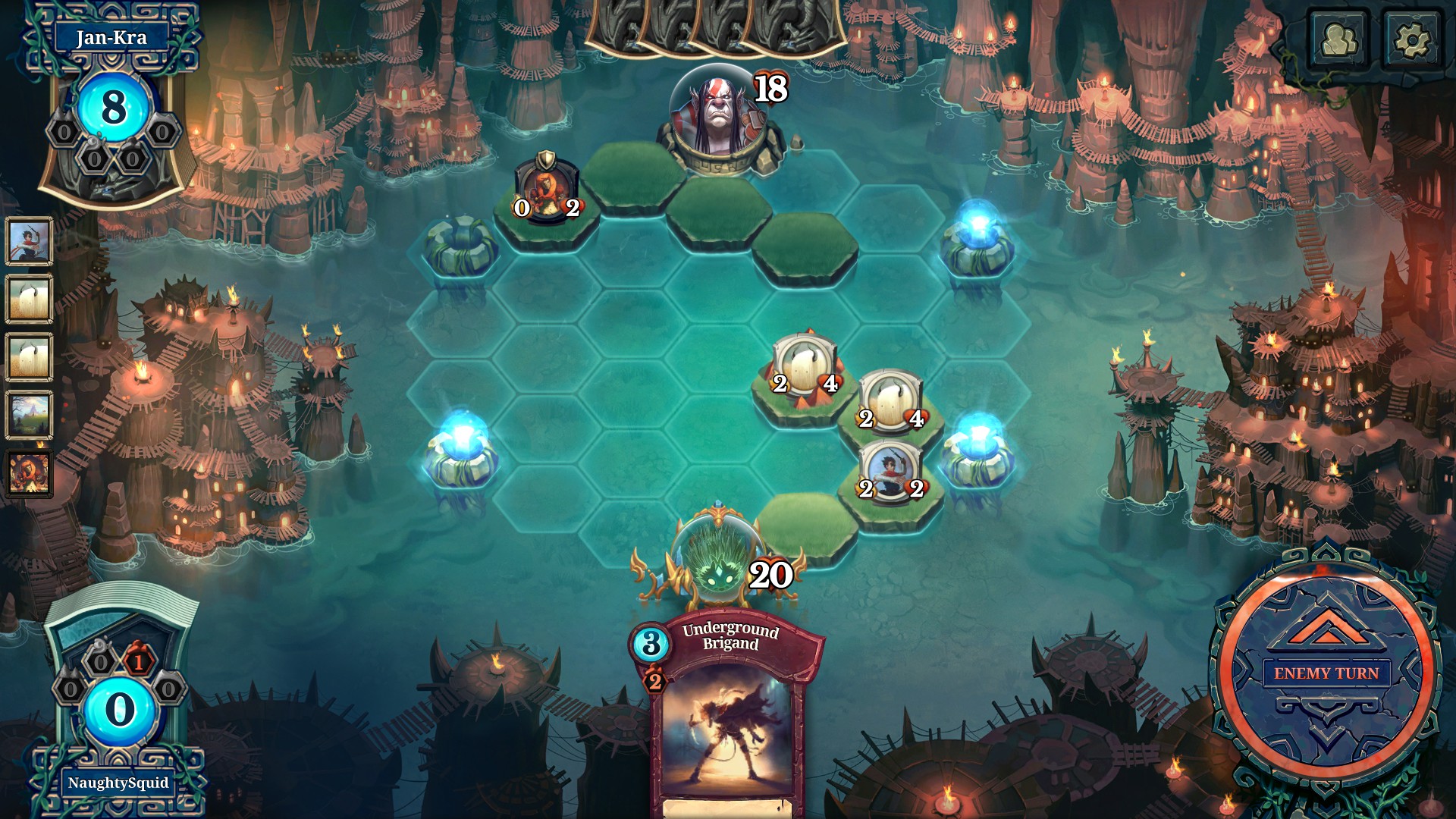 The game seems to work beautifully on Linux, I will probably have to stop myself playing a lot more of it. It had been so long, I logged in to find over 70+ chests to open and I got a little bit engrossed in some online matches. Completed a simple daily quest to deal damage to enemies, that's another 2 chests unlocked for new cards—lovely stuff. I actually enjoy the online play though, the gameplay and card abilities make it a challenging and exciting game. Absolutely plays into that "just one more go" feeling.
I do like that Faeria moved away from a free to play model, so all cards outside of DLC packs can be earned in-game directly.
The single-player content is really fun too, there's surprisingly a lot of it. Honestly, I think it's well worth picking up even if you're not into competitive online play. Good time too, since it's 35% off in the Steam sale. Find it on Steam.
Some you may have missed, popular articles from the last month: