CHKN is hard to describe, it's a really odd open-world sandbox adventure game where you create your own creatures.
It's in Early Access, so it's not a finished game. Even so, it's pretty amusing. Amusing enough for me to jump into here and there and for my son to love it rather a lot. Honestly, I'm finding it difficult to express into words just how weird and wonderful CHKN is.
This huge update has a re-built creature creator, enabling you to create the creature of your dreams. The island has also been revamped and it looks much better graphically than before, big improvements to the crafting system, an improved player model, new armour options and loads more. I have to say, it feels like a vastly improved experience.
Have a look at their recent video showing off the new version: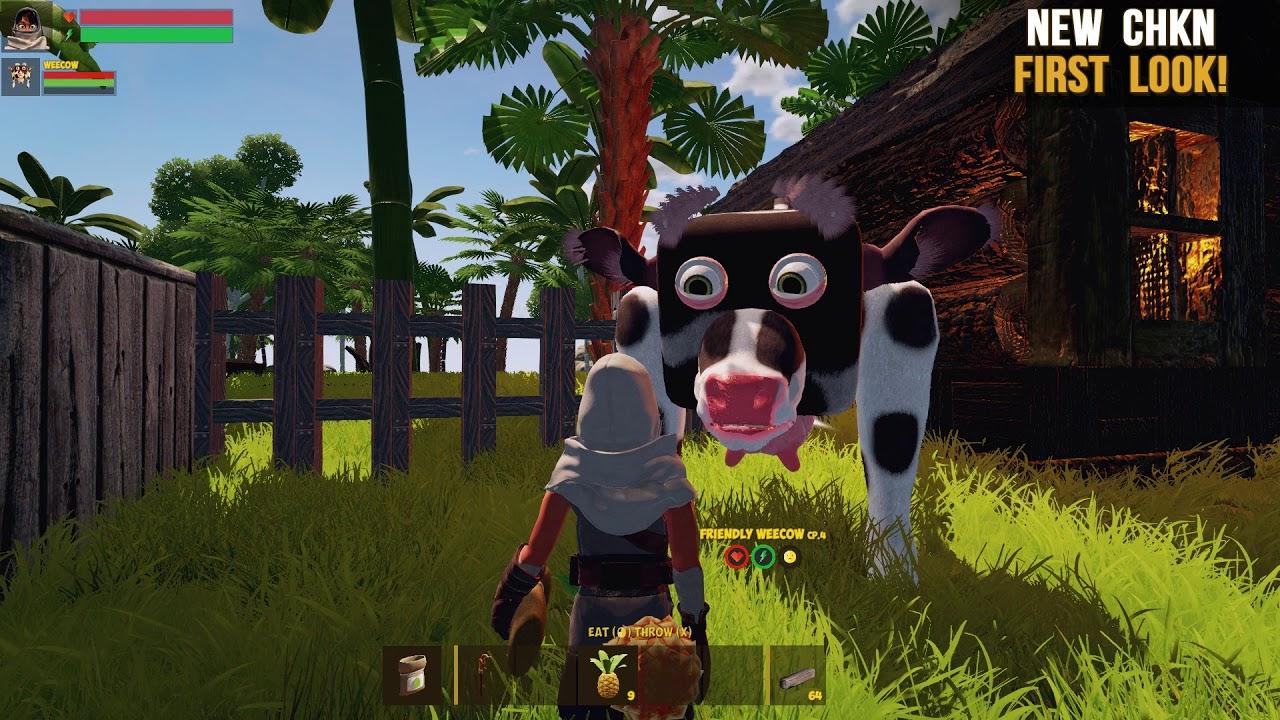 There's multiple game modes available. You can wander around at your own leisure and create whatever you want in the creative mode, an adventure mode which makes it a bit more like a survival game plus some multiplayer modes too. A brand new arena mode has been added too, allowing you to battle with your creations.
I absolutely love exploring it, although performance does need some improvements. My rig isn't exactly a sloth and it did struggle a little even on Medium settings. Good enough though while it's in Early Access.
Still, it's the only game where I can say that me and my giant Chicken named bob, took on a herd of teleporting cats with huge lights dangling from the top of their heads. Poor bob, he didn't stand a chance. Once I defeated them and bob was revived, we carried on our journey across the land. I came across an egg and thought, I'll have that, but a herd of one-eyed pig-like creatures had other ideas…poor bob isn't having a good time as my giant guard chicken. He's much better at munching on trees to provide me with firewood. To be fair though, he was a bit useless for combat until I used my powers of creation to attach more body parts to him to give him the ability to literally fling eggs at our enemies.
Going forward, they still have a lot planned. New behaviours for creature body parts, performance improvements are planned and much more before the final release.
You can pick up a copy from Humble Store and Steam.
Some you may have missed, popular articles from the last month: