Artifact, the big new card game from Valve isn't doing so well but Valve won't be giving up any time soon. The first major update is out, with a progression system due soon.
At release, it had around sixty thousand people playing and that very quickly dropped down hard. Harder than I expected, a lot worse than Valve probably thought it would too. Looking at the stats from SteamDB, it doesn't look good: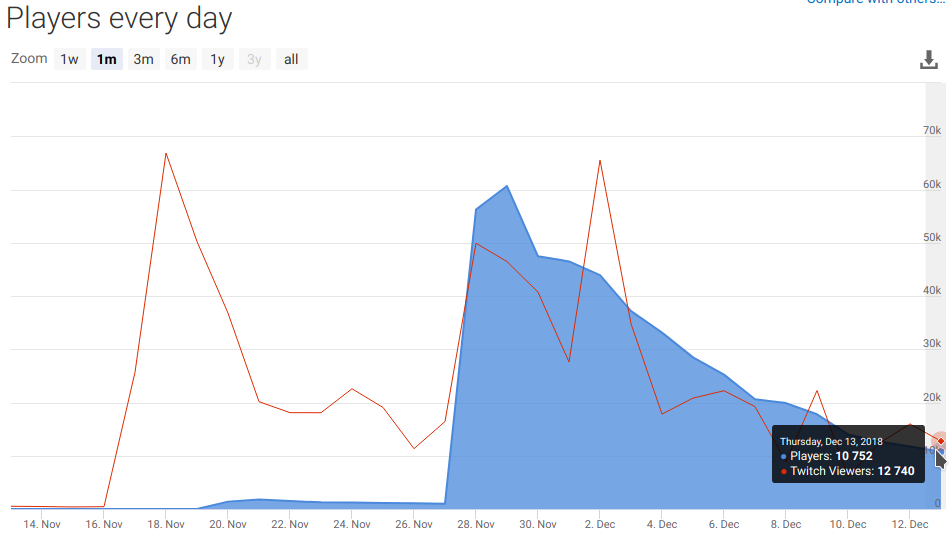 Speaking on Twitter, the Artifact team did state "We're in this for the long haul." when going over some updates and what's in store for the game. They have to say that though of course, anything less and it would worry people even more.
As the first step, they've released a major update already. They've expanded The Call to Arms event with new decks and introduced a random mode, so it picks a deck at random for you. Leaderboards are now implemented for the event too, showing how many wins in a row you've had per-deck which is reset every two weeks.
The tournament system has expanded further, with a new automated Open Tournaments feature. No waiting around, no setup required. You just join it and the system matches you up with others at random and you're all in it. Additionally, there's a new Free-for-All tournament mode, which sees you and others defeat as many opponents as you can over three which is open to user-made tournaments.
You can also now make your cards say voice lines, invite opponents to a Steam Chat, with simple controls to block any of that as well. There's now colour-blind support options, a Bot Challenge Gauntlet mode and a bunch of bug fixes. See all the updates in this update here.
After this, Valve are planning another update they're expecting to go live next week which will introduce "a skill-based progression system".
So far, Valve are supporting it well. However, the biggest issue for players is still the fact that you can only earn cards by spending money. Until they adjust this somehow, I honestly don't think it's going to recover any time soon. Shame, because the gameplay is fantastic. Perhaps this progression system might contain something? We will take a look when that update is out next week.
Find Artifact on Steam.
Some you may have missed, popular articles from the last month: