Vector 36 isn't like a lot of other racing games. Instead of a car, you're racing inside a vehicle which hovers above the surface and it's quite interesting.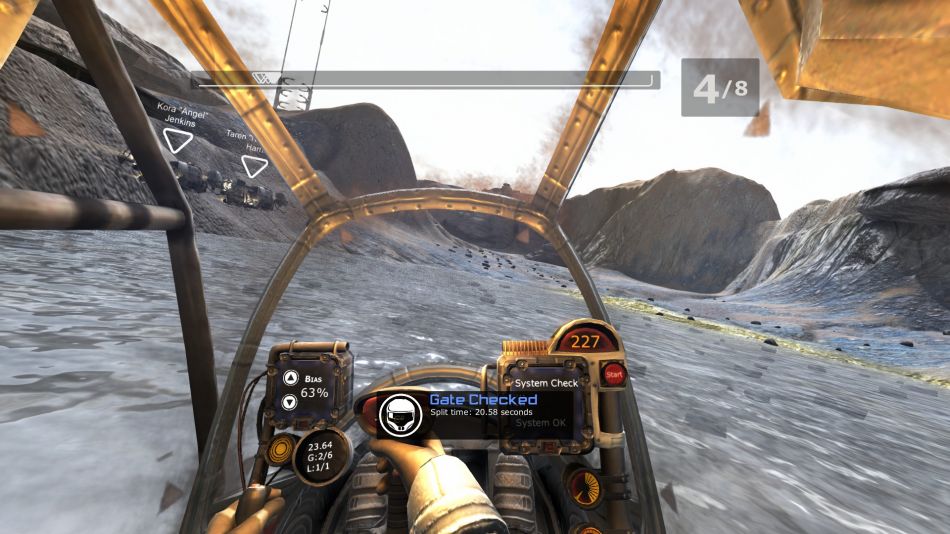 After releasing in January last year, it was a little rough. It has a great idea, a kind of racing game that's not done very often.
Vector 36 is Physics-Based Racer set on the terraformed surface of Mars. You pilot a Skimmer, a completely customizable, surface skimming vehicle. With total control over every component, you are responsible for how your Skimmer performs. Piloting skill and engineering make the difference between winning and losing.

Race other pilots through various tracks on Mars. Compete in Sprint, Circuit, or Tournament modes to win credits, parts, or new Skimmers. Race your friends through Vector 36's amazing ghost replay system. Take on the world with Global Leaderboards. Push your machine to the limits until you are the fastest settler on Mars.
The developer hasn't been sitting on their hands since release and so the "Not Dead Edition" is out now, which upgrades the game engine (Unity) to take advantage of newer features available. It has a "rewritten, optimized, and improved code framework", a new "Post-Processing effects stack, optimized for performance" along with improved special effects, improved AI and the list goes on. In a nutshell, it's an improved experience in many areas.
I've had many spectacular crashes in Vector 36, a lot of them resulting in total destruction. Some of them due to me being a little too happy on the boosters resulting in a few fires. What's nice, is that damaging your craft isn't the end. You can power down for a moment, while little helpers come out to give you a quick fix. I genuinely love the idea of it, I hope to see them continue to polish it further.
It still has a few lingering issues in the Linux version which need to be solved, including the mouse being weirdly constricted at times to a small box in the menu. A little wiggling and it seems to break out of it, other than that though it seems okay.
You can find it on Steam.
Some you may have missed, popular articles from the last month: