Oxygen Not Included, the excellent colony building sim from Klei has another update out. This time, they're more focused on gameplay improvements than new shiny features.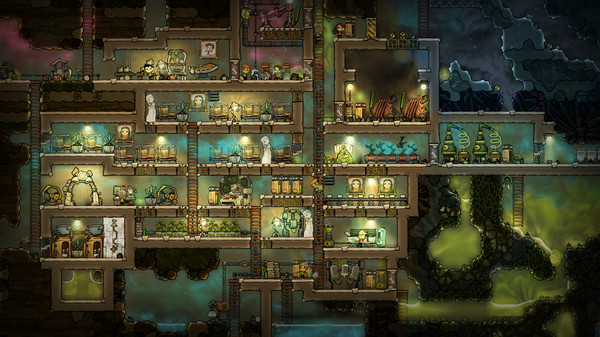 A few new bits did make it in though like new decorative items, a Master Artist role for duplicants (your colonists), a Pedestal Building for increasing the decor value of items and a Sight-Seeing Module to send a duplicant into space to boost their morale and productivity.
Apart from that, there was a large focus on improving all aspects of the gameplay from better AI behaviour to bug fixes. There's some major crash-bug fixes too, so it sounds like this "Quality of Life" patch has a lot of good stuff in it. This is only the beginning though, Klei are planning multiple updates like this to improve everything and not just constantly add new stuff.
You can see the full update notes here. Find the game on Steam.
Honestly, this would be in my top five games this year easily if it wasn't for it still being in Early Access. It has so many features that make it worth a look, although it can be a little intimidating in the early game. Thankfully, it's not overly complicated. It has a good balance of features versus fun I think. Highly amusing and frustrating at the same time, especially when your duplicants decide to urinate everywhere or throw up in your fresh water source.
Klei's focus on quality is something I admire too.
Some you may have missed, popular articles from the last month: