As a bit of a win for everyone, NVIDIA have announced that they will be supporting VESA Adaptive Sync.
While NVIDIA have been pushing their own proprietary G-SYNC to get rid of screen tearing, AMD has been pushing the more open FreeSync. Annoying as always, since it splits the market for us consumers and makes things more difficult for us.
Announced a few hours ago, NVIDIA will be supporting some FreeSync monitors with their own special branding. They claim there's a huge difference in how well some monitors work and so they will be testing various monitors and approving them.
To start with, they will support these monitors: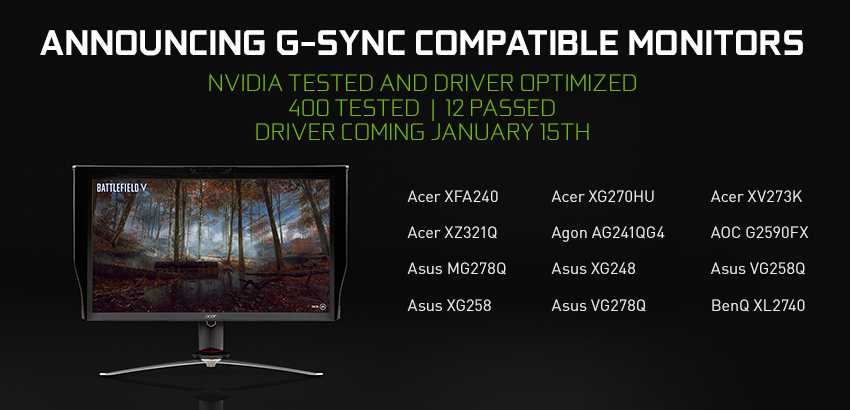 However, it's not totally down to NVIDIA on what monitors will work. They will be including an option in the NVIDIA control panel for you to try yourself:
For VRR monitors yet to be validated as G-SYNC Compatible, a new NVIDIA Control Panel option will enable owners to try and switch the tech on - it may work, it may work partly, or it may not work at all.
Additionally, it seems they will only be supporting this across GeForce GTX 10-Series and GeForce RTX 20-Series graphics cards so my lowly 980ti is out of luck.
They say a new driver will be out later this month, although it's not entirely clear what the status of Linux support will be. Hopefully there won't be any issues, since as far as I can tell G-SYNC is supported on Linux already.
See more on the official NVIDIA post.
Some you may have missed, popular articles from the last month: