Kalypso Media sent word today that El Presidente has been delayed, so now Tropico 6 is going to be releasing in March. Specifically, March 29th.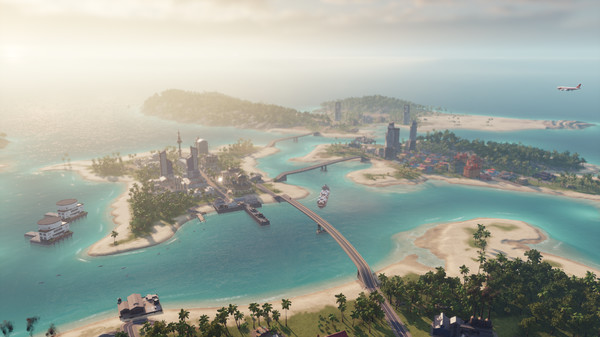 Here's what they told us:
After going through rigorous in-house testing and taking on board all the feedback collected from the closed beta and the wider Tropico community, Tropico 6 is shaping up to be a great game. However, great is not enough when it comes to El Presidente. As always, Kalypso is striving to deliver an outstanding gameplay experience to make Tropico 6 the best in the series to date, and as such has taken the difficult decision to move the release of the PC, MAC and Linux versions to 29th March in order to allow sufficient time to implement as much of the fans' feedback as possible and work on final balancing and polishing to raise the level of quality expected from this flagship brand to what the Tropico fans and community deserve.
Another interesting move is that their managing director, Simon Hellwig, also wrote an open letter to the community to apologise.
Can't argue with that. Delays happen and when you're doing it as a directly result of feedback from people testing, that's a good sign that they're doing the right thing to make a quality game.
To make up for it, anyone who has pre-ordered it by 7PM CET/6PM UTC on January 10th will get the first DLC for free. That's a nice gesture for those who did already give their money.
As a reminder, at release it will feature:
Play on large archipelagos for the first time in the series. Manage multiple islands at the same time and adapt to various new challenges.
Send your agents on raids to foreign lands to steal world wonders and monuments, to add them to your collection.
Build bridges, construct tunnels and transport your citizens and tourists in taxis, buses and aerial cable cars. Tropico 6 offers completely new transportation and infrastructure possibilities.
Customize the looks of your palace at will and choose from various extras.
Tropico 6 features a revised research system focusing on the political aspects of being the world's greatest dictator.
Election speeches are back! Address the people and make promises that you can't possibly keep.
Co-operative and competitive multiplayer for up to four players.
If you are interested in pre-orders, you can do so on Humble Store and Steam.
Some you may have missed, popular articles from the last month: