For those curious about Steam Play and wanting to test it out a little, the free to play fantasy team-based shooter Paladins seems to work rather nicely.
You might be wondering why this is so interesting? Well, the more we can get working on Linux the easier it will be for people to switch. For some, this might be that one killer game they can't be without. It's constantly in the top 30 most played games on Steam and it can now be played on Linux without much effort at all.
Some gameplay on Ubuntu: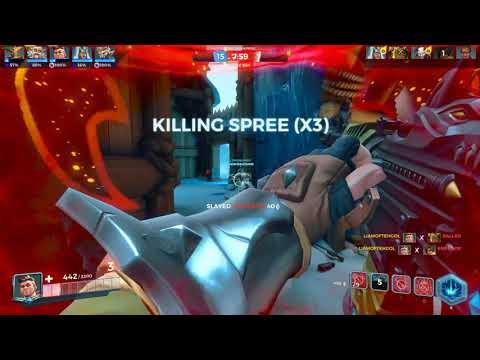 One issue is that the .net installer fails, which can be safely ignored. It will ask to install each time and each time you can just tell it to stop. Odd, but it works. If it bothers you, installing dotnet40 with Protontricks will solve that little issue. For me, that then creates a new issue of it complaining about missing Windows XP Service Pack 3 but a quick click and that's gone, which is still an improvement on waiting around for the .net installers to cancel them and play. So, not quite perfect but so minor it's not really a problem. Considering all the issues I deal with from Linux games on a daily basis, that's nothing.
The important thing is how it feels to play and it does feel like any other game, which is awesome. Not entirely sold on it myself though but it's another option.
I should note, that with multiplayer titles and Steam Play there's nothing stopping the developer adjusting their anti-cheat which could end up locking-out Linux gamers much like Darwin Project did. So keep your expectations in check, for now though it works fine and performs really well.
Find it on Steam.
Some you may have missed, popular articles from the last month: