The developer of Rogue Fable III, a roguelike aimed at short sessions has confirmed it's coming to Linux.
I must admit, I quite like the simple and accessible style it has. The developer says it "combines the challenge, tactics and strategy of classic roguelikes with a modern interface and graphics". Additionally, it sounds like a good one for those with little time on their hands as a run shouldn't last much more than an hour and it has "a huge variety between runs".
Back in late December, the developer responded to a user request about a Mac version on Steam and they said:
Yes mac and linux versions should be coming soon. From my understanding everything that builds the game should be cross platform so it shouldn't require much effort to do it. I think I just need to get some kind of virtual boxed mac to do the actual build and test process.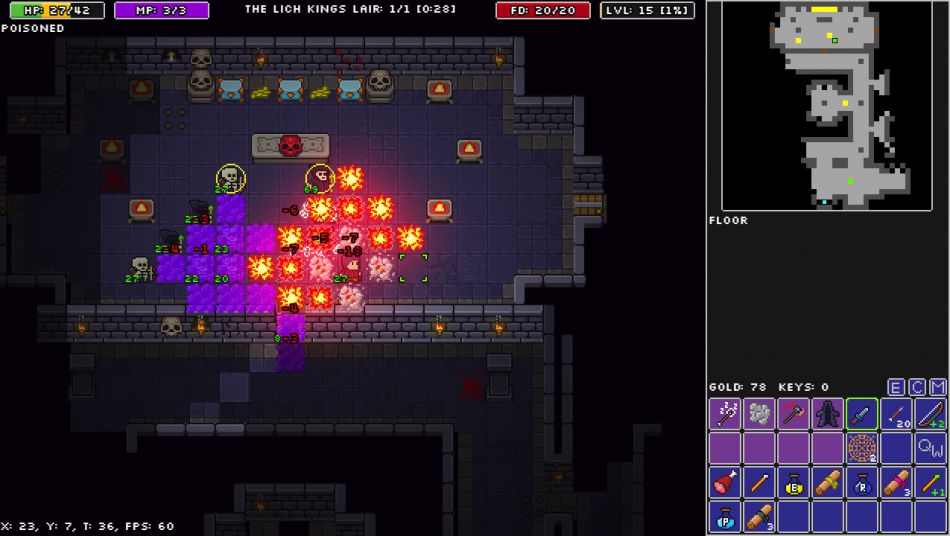 Feature highlight:
Build your character from 10 base classes and 7 races.
Adapt your build in response to the challenges and treasures of the dungeon. Every class can learn to use every talent, ability or item if it is found.
Over 60 unique talents and abilities. Raise the dead, blast enemies into pits, electrocute a pool of water, surround yourself in a shield of fire and much much more!
13 dungeon branches. From haunted crypts, to putrid swamps and into the very heart of a volcano, Rogue Fable III offers a massive variety of distinct environments.
120+ monster types each with their own abilities, behaviors, strengths and weaknesses.
150+ unique items to discover plus randomly generated artifacts with special properties.
You can find it on Steam.
Some you may have missed, popular articles from the last month: