More FPS news for you this weekend, with the single-player Ravenfield having another great update out with lots of new toys.
Early Access build 13 is up and with it comes two huge new maps with River Delta and Citadel, so it now has a total of nine large battles to engage in.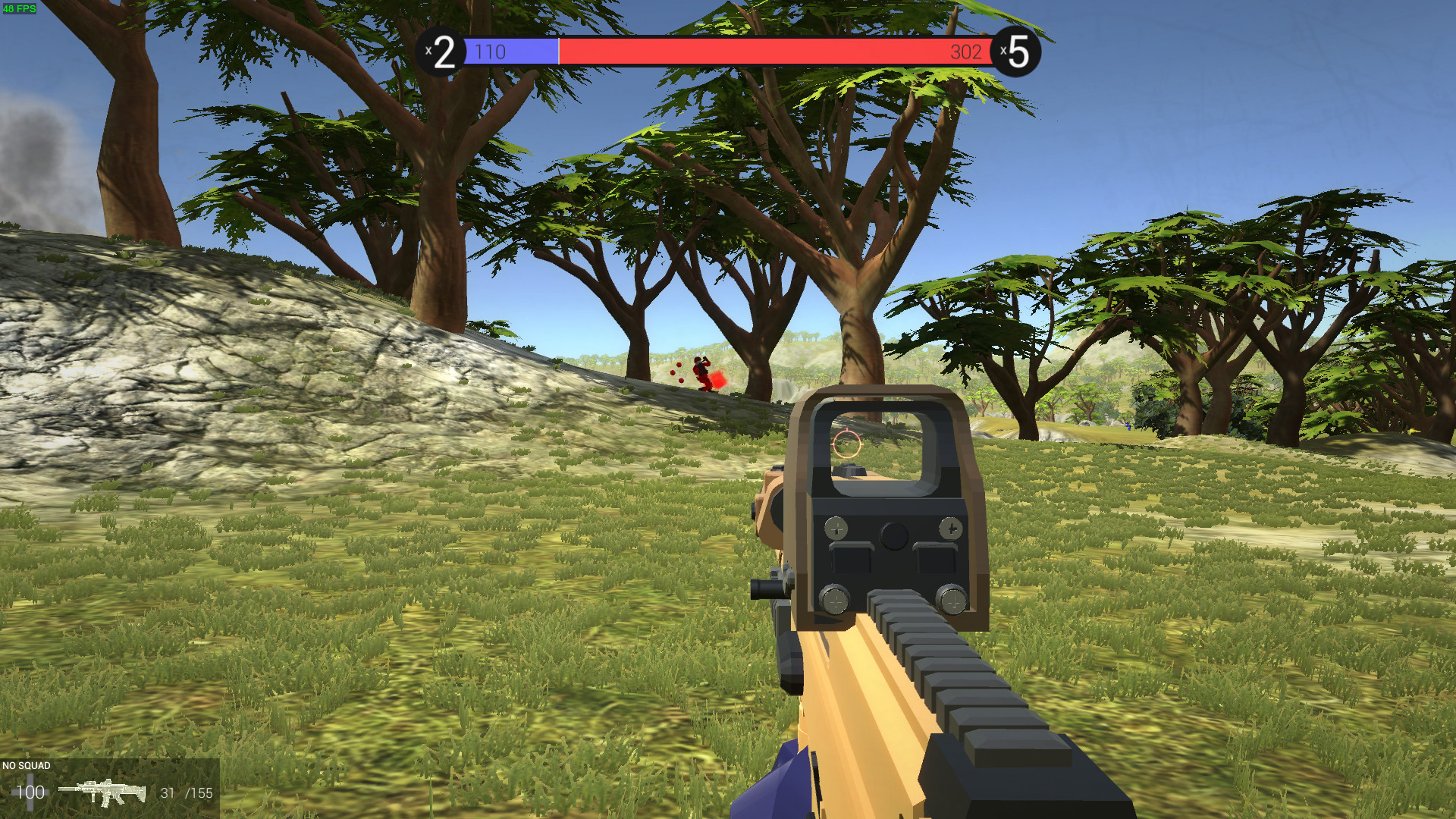 Your arsenal has grown larger once again, with the addition of a smoke grenade to cover your tracks and a new grenade launcher which comes with a new sight zeroing feature.
The AI also went through some upgrades, if you thought they were a challenge before you might be in for a shock. They will use smoke grenades, they're a lot smarter in the paths they will take which makes battles feel more dynamic (no more conga lines). What also sounds fun, is the added feature of alternate fire modes and alternate sights, so modders have more to play with when making new weapons. Naturally, this release also brings in plenty of bug fixes as well.
While I am sad it's staying as a single-player game, since it would be awesome in multiplayer, it has won me over. It doesn't look like much with graphics out of the late 90's but there's a huge amount of entertainment here. The physics are silly, the addition of vehicles and big maps makes it feel more tactical and there's just something amusing about being gunned down by three blocky characters driving a jeep with your big blobs of blue blood spread over the map like paint.
The fun factor is helped by how much you can customise it, which is a lot. It has Steam Workshop support to download new weapons, vehicles and maps and so you can really make it weird.
Grab it on Humble Store and Steam.
Some you may have missed, popular articles from the last month: