ASTROKILL, the Unreal Engine powered and impressive space combat sim is alive again, with a major update now available for this Early Access game.
With this fresh update out it brings in an upgraded Unreal Engine to 4.21.1, a completely new HUD with customisable colours, all asteroids and debris have been given a makeover to be more varied and realistic, mission loading time has been reduced, 4K display support, a new objectives system, new objectives in various missions, AI improvements and quite a lot more. See the full update notes here.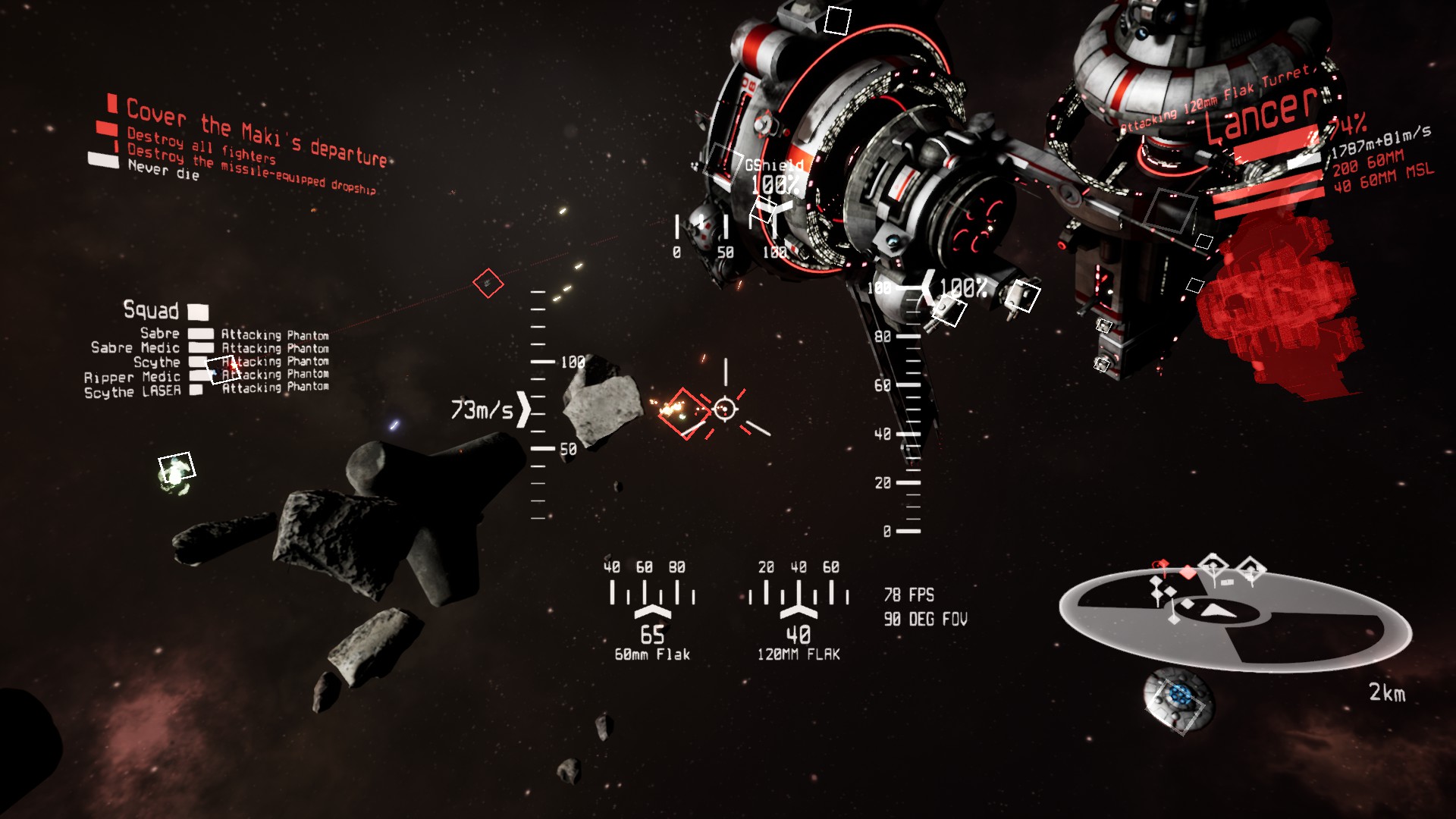 In my testing of this update, the Linux version (which uses Vulkan) continues to work well and performance with everything maxed out seemed very smooth. Audio volume is an issue though, with the speech being far too low for me compared to the rest of the game audio but that's a minor point.
Since this is the first major update in about a year, the developer posted about the delay in a longer post on Steam. They talked about how it's basically a one-person show and they've been at flight school, which was more time consuming than they thought. They also mentioned how they understood ignoring all social media about the game during that time was "NOT good". I think most of us will appreciate their openness on it, life is hard and trying to develop games on top of real-life work is hard.
With that out of the way, they did say they're now working on "new ships and structures" which they need for some other missions.
You can find it on Steam in Early Access.
Some you may have missed, popular articles from the last month: