This is fun news to start the day with, Unbound Creations have added experimental Linux support to Headliner: NoviNews.
A visual novel adventure where you are the news editor in a futuristic, dystopian city. Approve or scrap headlines and observe how the lives of four different characters change each day, based on your decisions. Each character can have up to 5 different endings, can you find them all?
This is actually the second HEADLINER game, with the first being released back in 2017 which already has Linux support (added later in 2018). They actually posted about looking for testers of the Linux version of Headliner: NoviNews back in November last year, now it's open to everyone.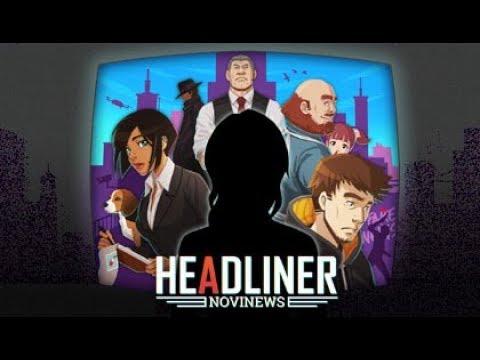 This actually happened much earlier this month which we missed, with a post on their Steam forum announcing it:
We added experimental linux support to the game (it's not officially listed on the game page, but if you have Steam on linux, you should be able to download and play).

From some internal testing, we had confirmed working great with: Arch Linux, Fedora 29, Ubuntu 18.04, Solus (Kernel 4.18.16-96.current) and Mint. We had some minor issues with jagged sprites in a few cases, but nothing game breaking.

Can any other Linux users share their experience? I am chatting with one gamer on Ubunut 16.04 experiencing flickering blue screen on start. Would be great to hear from others
It does look really quite good, so once it's out properly with Linux support (and not experimental) I will hopefully take a good look at it.
Find out more about the game on Steam.
Hat tip to NuSuey.
Some you may have missed, popular articles from the last month: