The latest expansion for the World War II grand strategy game Hearts of Iron IV is out with Man the Guns. This arrives along side another large patch, as usual for Paradox games they continue updating the game for everyone.
The patch, 1.6 "Ironclad" has quite a number of bug fixes as well as new features. One of the biggest changes is the introduction of Fuel as a required resources for most moving things with engines. Ships and planes can now be trained, naval production went through a revamp, admirals now have personality traits and a whole lot more. You can see the full patch notes here.
As for Man the Guns, check out the fresh release trailer: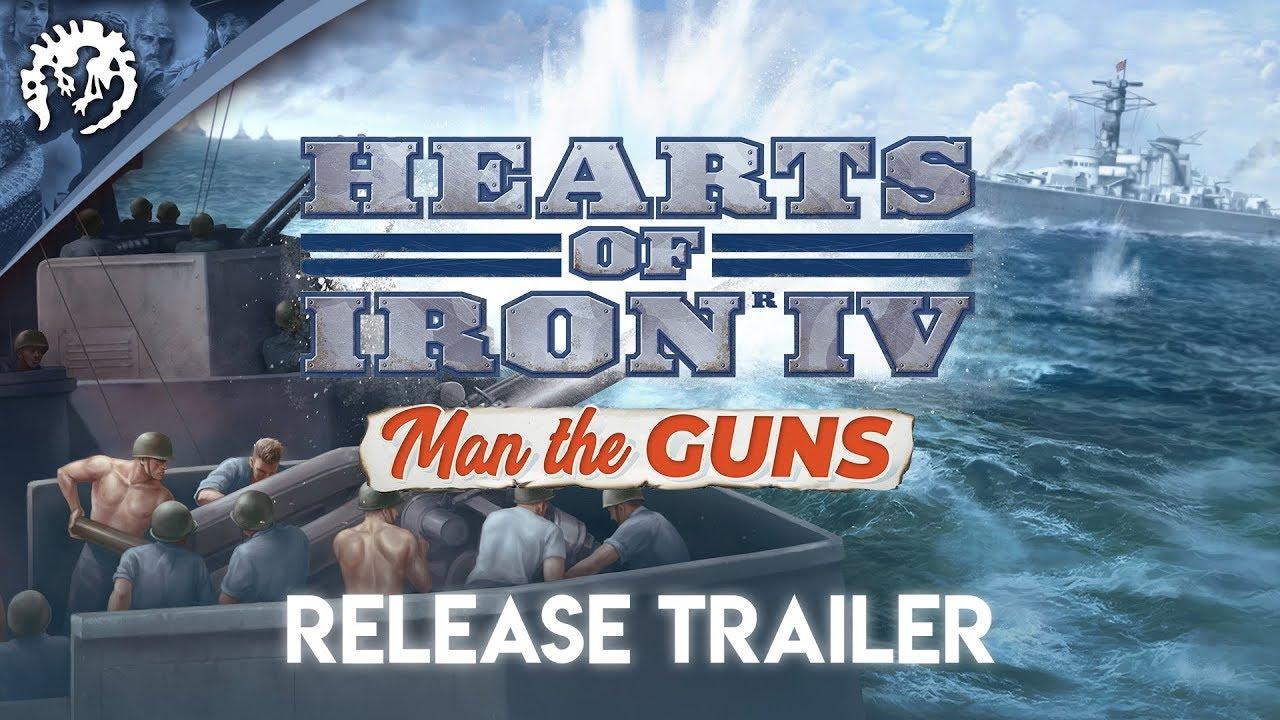 Features you can expect to find:
New Alternate American History - Use the American Congress to push for reform, at the risk of plunging the nation into another civil war.
New Alternate British History - Push for early decolonization of the British Empire or restore the ancient privileges of the monarchy.
Ship Design - Research new components and refit older vessels to take advantage of new knowledge. Outfit your submarines with snorkels or improved stealth.
Admiral Traits and Skills - Tailor and level up your Admirals with new traits and skills.
Governments in Exile - Welcome a government in exile to your democracy, boosting their legitimacy in return for more manpower and elite troops fighting to free their homeland.
Other National Focuses - New national focuses for The Netherlands and Mexico.
Naval Mines - Protect your coasts from invasion or assault with anti-ship mines, or clear a path through enemy mines before you make the big push.
Shipping route controls - Plot new routes for your shipping and navies by marking areas you want to avoid.
Naval Treaties - Struggle to keep the peace by following internationally agreed upon rules, or creatively defy the world consensus by exceeding your limits.
Amphibious Landing Vehicles - Add power to your beach landing by researching and producing specialized combat vehicles for your marines.
New Music - Original music composed specifically for the Man the Guns expansion.
You can pick up this latest expansion from Humble Store, Paradox Store and Steam.
If you've been trying out the new expansion, do let us know what you think in the comments.
Some you may have missed, popular articles from the last month: