Prepare to flex those godly muscles of yours as Abbey Games (Reus and Renowned Explorers) have managed to get Godhood funded.
Their Kickstarter campaign just recently ended, with that they managed to get just over their goal of €50K from around 1.5K backers so they only really just scraped by with it.
If you want an early look, they livestreamed some of it like this first video below (more on their YouTube channel):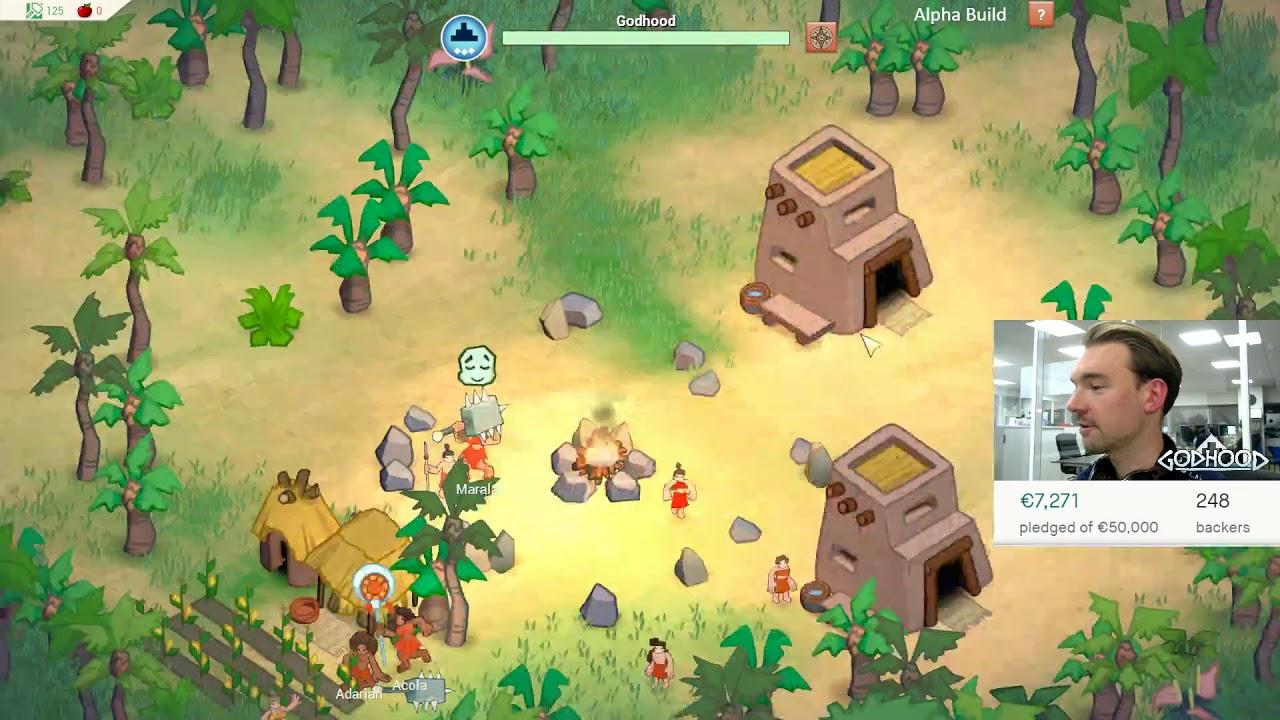 More about it:
Create your own religion - You define what is important to your followers. Select virtues and vices. Guide their lives and the rituals they must perform to honor you. A few will rise to become powerful disciples who can help train future generations.
Nurture and guide your followers - You do not control your disciples, merely guide them. But deciding what rituals they enact, which monument they build and managing their abilities and powers will all be key to a prosperous tribe.
Ritual combat - Other deities and religions vie for power and influence. Face rival gods and their followers in ritual combat known as 'Sacraments'. Your disciples will need to prove their faith through the use of awe, persuasion or brute force.
Colourful art style - Charming visuals with a crisp hand-drawn style depict the new and unknown world of Godhood, seen through a lush, isometric perspective.
Replayability - Powered by a deep simulation, Godhood allows you to experiment with dozens of different combinations of religious dogmas. Unlock new secrets as you progress along a main storyline filled with battles, rituals and challenging quests.
Now that they have their funding, they will be moving forwards with development. Their first planned release in for Godhood to be an Early Access title in May and Linux will see support then according to their info.
You can wishlist it on Steam right now ready for release. They said it will also be on GOG, no page up yet though.
Some you may have missed, popular articles from the last month: