Broforce is the game from developer Free Lives that made me fall in love with platformers again, can they do the same for base-building tower defense games? Second Earth could be good when further developed.
To be clear, Second Earth is in the very early stages to the point that they're calling it a prototype. Even so, I've played with it for a little while and the Linux version seems to run pretty well.
If you want to see some gameplay, one of their team took it for a spin live and you can see it on YouTube below. You can skip along to around 7:00 for when the gameplay starts: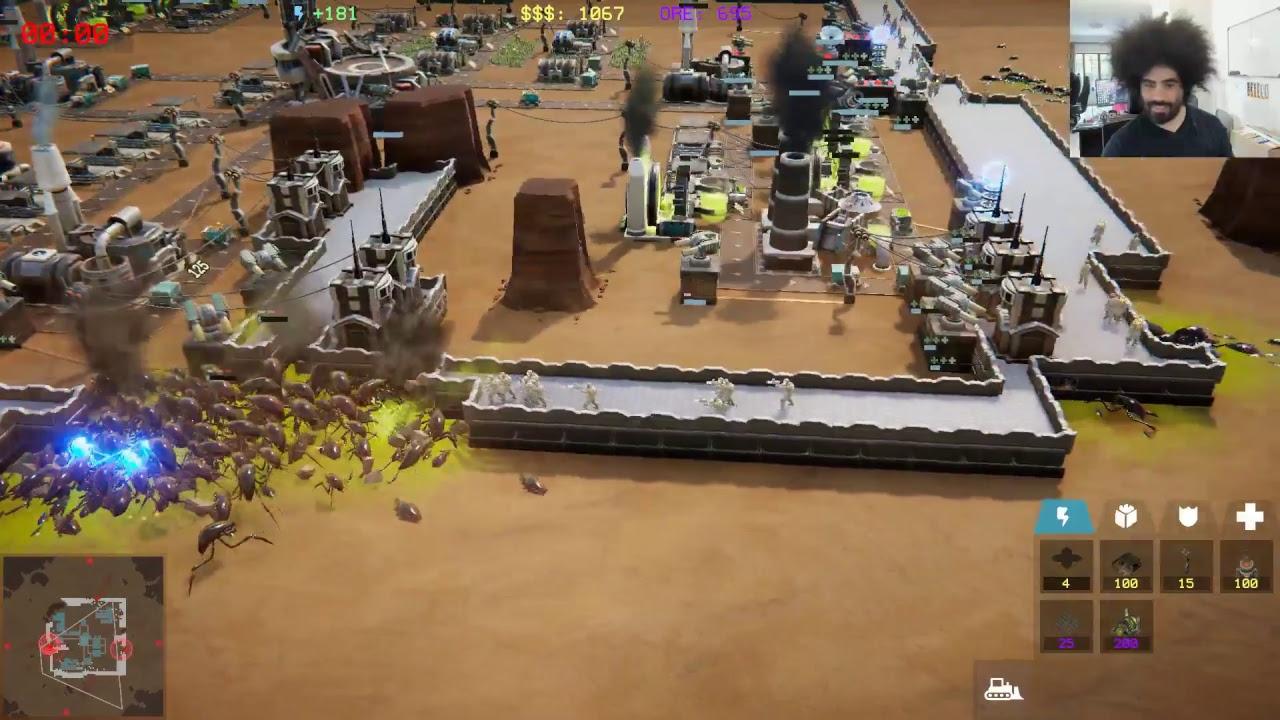 I really love the basic idea they're going with here, I also rather like the Starship Troopers references too.
The way you have to build up your power reserves is really interesting, run out and you're likely to be very quickly overrun. The more power you have in reserve, the faster your turrets will charge and you can also put down buildings to store that extra power, as sandstorms will come along and cover up your solar panels preventing you even generating any.
The latest build, released only a few days ago adds in terraforming too:
Terraforming is a visually powerful theme that we really wanted to explore, and we'd like to add more possibilities to make it more meaningful.
They certainly are going in a very interesting direction with the game, so I shall be following this along with great interest!
One thing I noticed by accident, is pressing TAB brings up a little cheat menu. Pretty handy for playing around with the early builds, so I hope they keep that in for a while.
You can find it on itch.io.
Hat tip to chorn.
Some you may have missed, popular articles from the last month: