Google have now finally unveiled their new cloud gaming service named Stadia, offering instant access to play games in Google Chrome.
What they joked was the worst-kept secret in the industry (no kidding), sounds like quite an interesting service. Certainly one that could eventually end up redefining what gaming is. A little hyperbolic maybe? I'm not so sure considering how easy this should be to jump into a game. On top of that, they very clearly talked about how it's built on Linux (Debian specifically) and Vulkan with custom GPUs from AMD.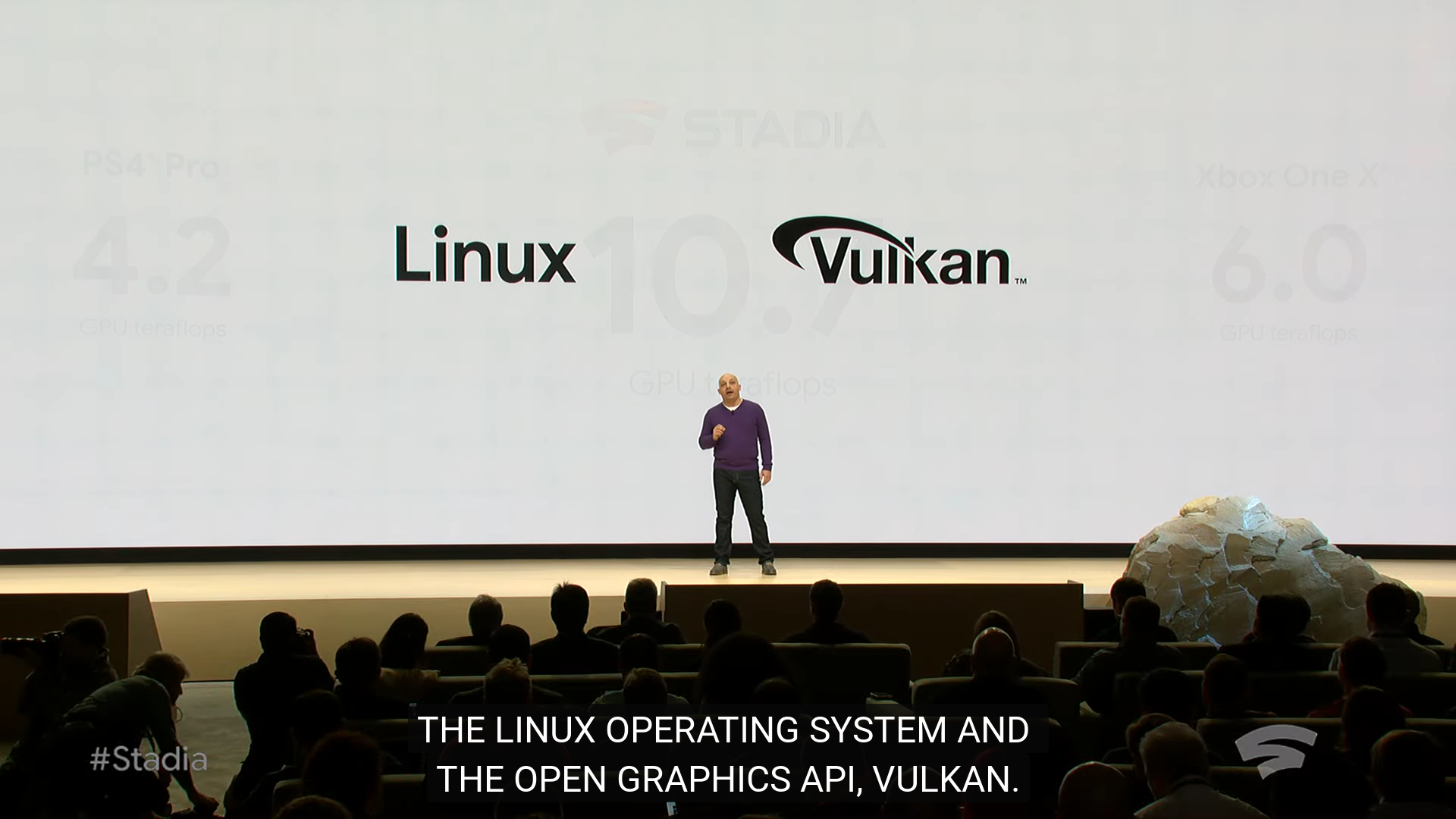 Something they showed off, was how you could be watching a game trailer with a button to play it on Stadia and (supposedly within a few seconds) you would jump right into it. That's quite en exciting idea, one that would easily pull in quite a lot of people I've no doubt.
As for resolution, they said it will support 1080p and 4K around 60FPS at release with 8K being worked on as well but that sounds further out if anyone even cares about 8K right now.
They also showed off their new controller, with a dedicated Google Assistant button and a button to capture video immediately for YouTube:
While Google are making their own dedicated gamepad, they did say it will be compatible with other devices too.
They also announced partnerships with both Unity and Unreal Engine and Stadia will "embrace full cross-platform play" including "game saves and progression". They also had id Software, talk about how it didn't take long to bring the new Doom Eternal to Stadia, thanks to how they made the previous Doom game with Vulkan.
This means, that development for Linux is suddenly going to become a priority for a lot more developers and publishers. I don't want to overstate how important that is, but it's a very exciting prospect. This doesn't suddenly mean we're going to see a lot more Linux games on the desktop, but it's entirely possible after they go through all the work to get the games working on Linux with Vulkan for Stadia.
Stream Connect is another service they talked about. They mentioned how developers have pushed the boundaries of gaming but often local co-op is left out, as doing it multiple times in top-end games can require really beefy hardware. With Stadia, each instance would be powered by their servers so it wouldn't be such an issue. They also talked about how if you're playing some sort of squad-based game, how you could bring up their screen to see what they're doing which sounds very cool.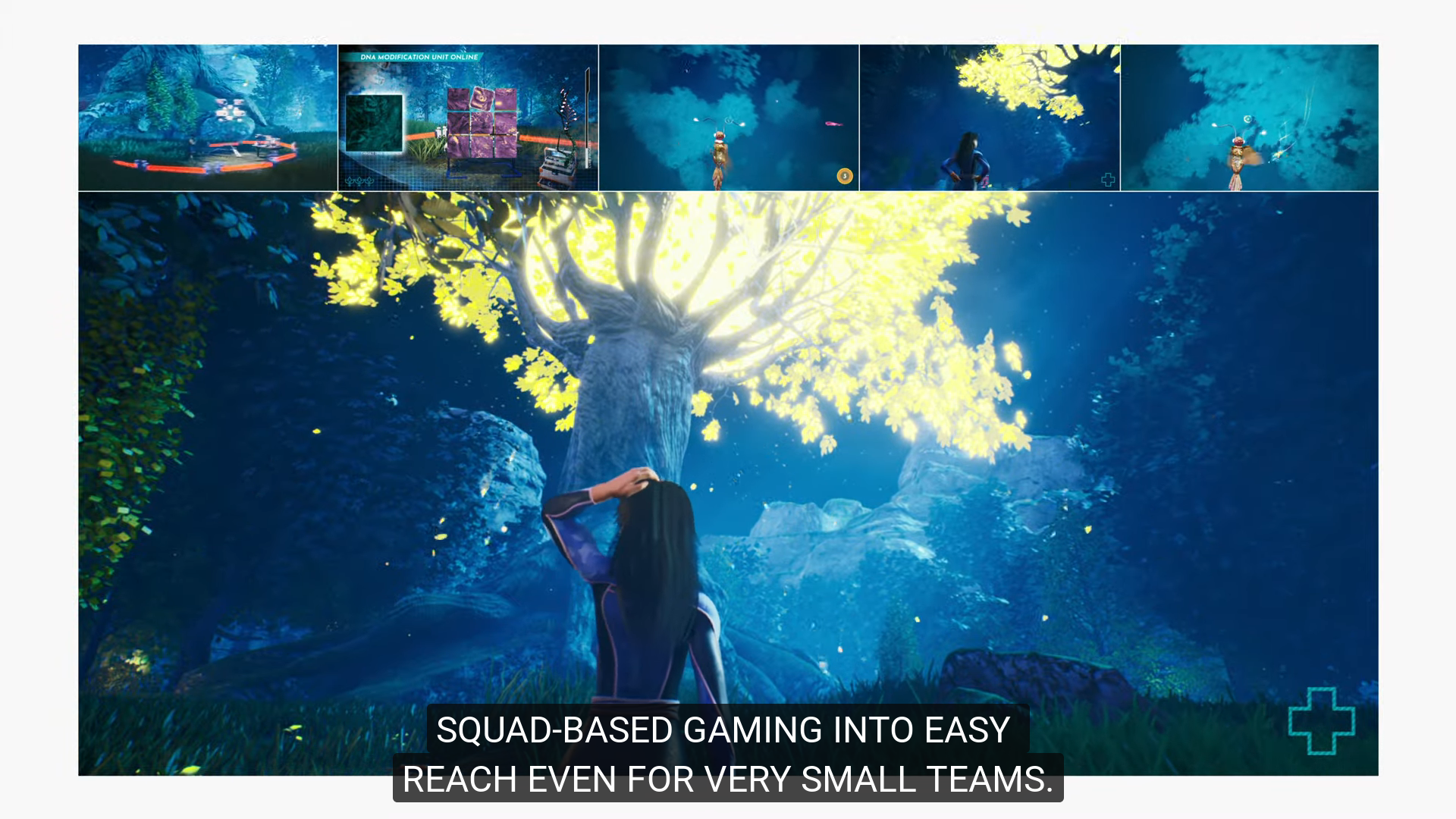 Google also announced the formation of their own game studio, Stadia Games and Entertainment, to work on exclusive games for their new service.
As for support from more external game developers, they mentioned how they've shipped "development hardware" to over 100 developers. From what they said, it should be open to smaller developers as well as the usual AAA bunch.
Stadia is confirmed to be launching this year and it will be first available in the US, Canada, UK and "most of Europe". One thing wasn't mentioned at all—price, but they said more details will be available in the summer. The official site is also now up on stadia.com and developers have their own website to look over.
Google also posted up some extra information on their developer blog:
Google believes that open source is good for everyone. It enables and encourages collaboration and the development of technology, solving real-world problems. This is especially true on Stadia, as we believe the game development community has a strong history of collaboration, innovation and shared gains as techniques and technology continually improve. We're investing in open-source technology to create the best platform for developers, in partnership with the people that use it. This starts with our platform foundations of Linux and Vulkan and shows in our selection of GPUs that have open-source drivers and tools. We're integrating LLVM and DirectX Shader Compiler to ensure you get great features and performance from our compilers and debuggers. State-of-the-art graphics tools are critical to game developers, and we're excited to leverage and contribute to RenderDoc, GAPID and Radeon GPU Profiler — best of breed open-source graphics debugging and profiling tools that are continually improving.
There's probably plenty I missed, you can see their video on YouTube here.
As exciting and flashy as it sounds, it's obviously not Linux "desktop" gaming which is what the majority of our audience is likely interested in. However, things change and if it does become a huge hit we will cover it more often if readers request it. Linux gaming can mean all sorts of things from native games to emulators, Wine and Steam Play and now perhaps some cloud gaming so I don't want to rule it out. However, I can't see this replacing Steam, Humble, GOG, itch.io and so on for me personally.
Obviously there's still a lot of drawbacks to such a service, especially since you will likely have zero ownership of the actual games so they could get taken away at any time when licensing vanishes. At least with stores like Steam, you still get to access those games because you purchased them. Although, this does depend on what kind of licensing Google do with developers and publishers, it might not be an issue at all but it's still a concern of mine. Latency and input lag, are also two other major concerns but given Google's power with their vast networks, it might not be so bad.
Also, good luck monitoring your bandwidth use with this, it's likely going to eat up a lot all of it. YouTube and Netflix use up quite a bit just for watching a 30-minute episode of something in good quality, how about a few hours per day gaming across Stadia? Ouch.
That doesn't even address the real elephant in the room, you're going to be giving Google even more of your data if you use this service, a lot more. This is the company that failed to promptly disclose a pretty huge data leak in Google+ after all. I don't want to be some sort of scaremongering crazy-person but it's something to think about.
As always, the comments are open for you to voice your opinion on it. Please remain respectful to those with a different opinion on the matter.
Some you may have missed, popular articles from the last month: