The Khronos Group recently announced a provisional specification of OpenXR, a royalty-free open-standard aimed at unifying access to VR and AR (collectively known as XR) devices. Also, Collabora announced Monado, a fully open source OpenXR runtime for Linux.
The OpenXR 0.90 provisional release specifies a cross-platform Application Programming Interface (API) enabling XR hardware platform vendors to expose the functionality of their runtime systems. By accessing a common set of objects and functions corresponding to application lifecycle, rendering, tracking, frame timing, and input, which are frustratingly different across existing vendor-specific APIs, software developers can run their applications across multiple XR systems with minimal porting effort—significantly reducing industry fragmentation.
That sounds pretty good and anything that can help cut-down developer time to support more platforms, is always a good thing. An open standard is always the better option too of course, since you're not locked into any specific vendor.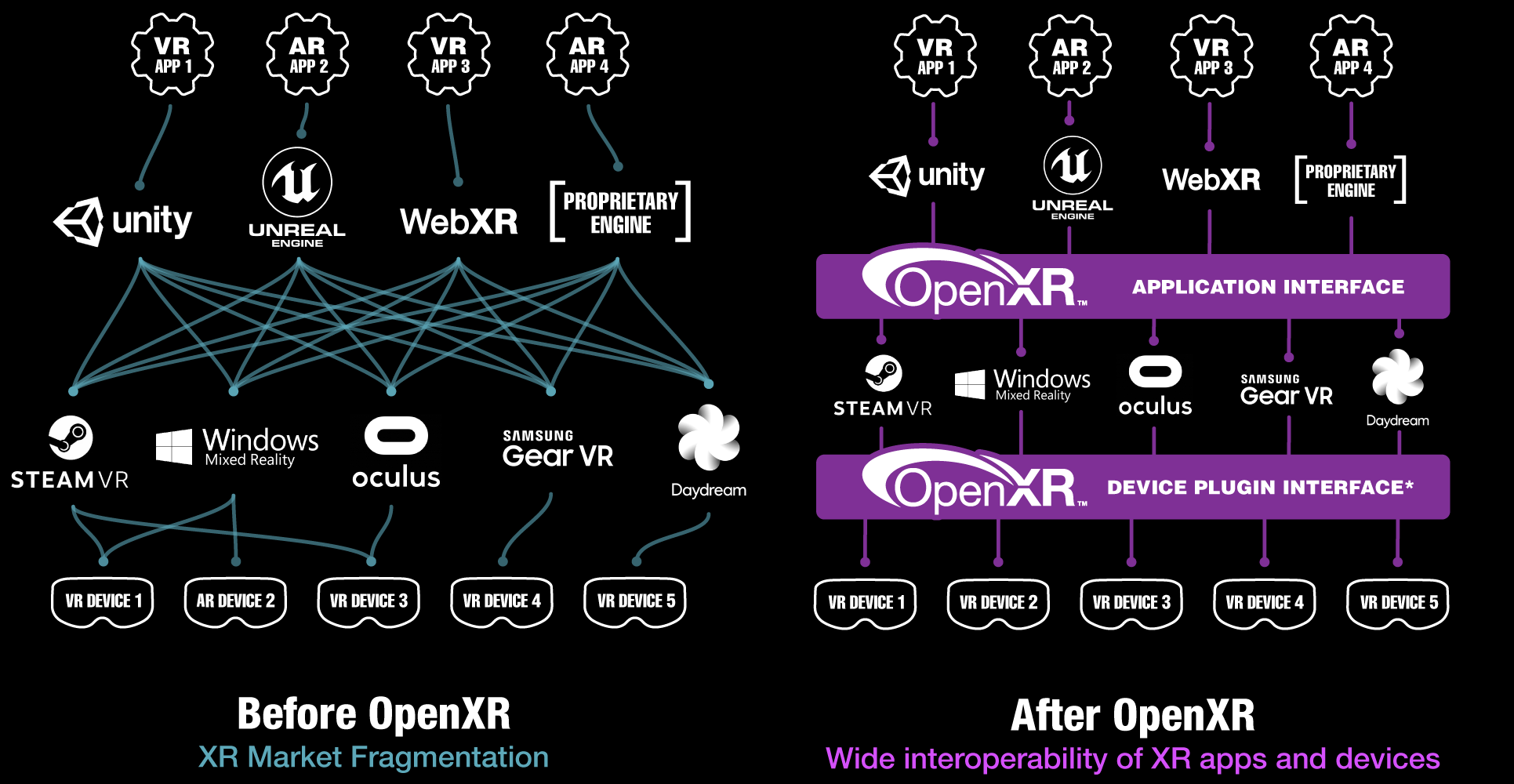 Click to enlarge.
Sounds like OpenXR is already gaining pretty good industry support too with Epic Games, Microsoft, Oculus, HTC, Tobii, Unity and more giving their backing to it. Hopefully this means it really will become a standard that's actually used preventing more fragmentation. Since no one headset has truly taken over just yet, with so many already throwing their support around for OpenXR it's looking pretty good.
As for Monado, the open source OpenXR runtime for Linux, this is where it gets a little more exciting for us:
But Monado is not just a runtime - beyond an open standard and an open source codebase, we want to build an ecosystem encompassing the various XR actors from the open source community and the XR industry. If you are an XR enthusiast, an open source hacker, a hardware vendor or already a major player in the XR industry, check out Monado and join our effort to make Linux a fully XR enabled platform.
According to Collabora, Monado actually pulls in hardware support thanks to projects like OpenHMD and libsurvive.
You can find the announcement about Monado here and the OpenXR announcement here.
Hat tip to Nod.
Some you may have missed, popular articles from the last month: