This is quite an exciting release for Steam Play, as Valve just put out a brand new release of Proton.
It moves the version of Wine used from 3.16 to 4.2 which includes a rather large set of improvements by itself, so it should have quite an interesting effect on what games are now playable. What's especially nice, is that Valve said 166 patches from Proton 3.16 "have been upstreamed or are no longer needed".
That wasn't all, DXVK also saw a version bump so it's now using 1.0.1 and FAudio too joined the party with it pulling in a newer build "19.03-13-gd07f69f".
There's a bunch of other improvements too like better mouse behaviour in certain games, with Resident Evil 2 and Devil May Cry 5 specifically mentioned. Networking fixes made it in for NBA 2K19 and NBA 2K18 as well.
Controller/Gamepad duplication in games that use SDL2 like RiME should also be fixed, which I am sure many will appreciate as decent gamepad support could be something to make or break Steam Play. Any small hassle that gets fixed, is welcome.
Proton's special fullscreen "hack" should also now work with "GDI-based games", there's better support for IVRInput for controller input in VR and more improvements and new features to the build system.
As always, you can find the changelog here.
Do note though, Valve developer Pierre-Loup Griffais said on Twitter that you will want to install it manually from Steam's "Tools" area. Griffais said "That process is supposed to be automated, but there is currently a bug with games that use another redistributable".
You can find that here, for those that don't know: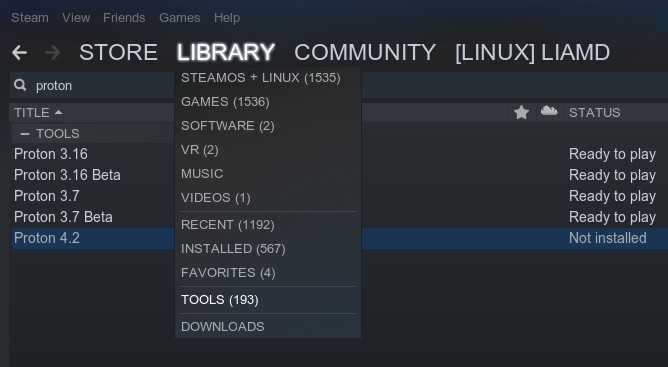 Some you may have missed, popular articles from the last month: