Flippfly (Race The Sun, Evergarden) have announced Cats Fly Helicopters, an amusing sounding game about being a cat flying around a simulated city full of physics and emergent gameplay.
Cats Fly Helicopters is about creatively completing jobs with your homebuilt helicopters in a quirky simulated city of cats. Upgrade your gear while you meet the needs of residents - but try not to make a mess along the way.

Play as an enterprising young cat from an odd family of scrap collectors. Build and upgrade helicopters to take on a wide variety jobs in an open physics playground.
To go along with the announcement, they shared some footage from the alpha: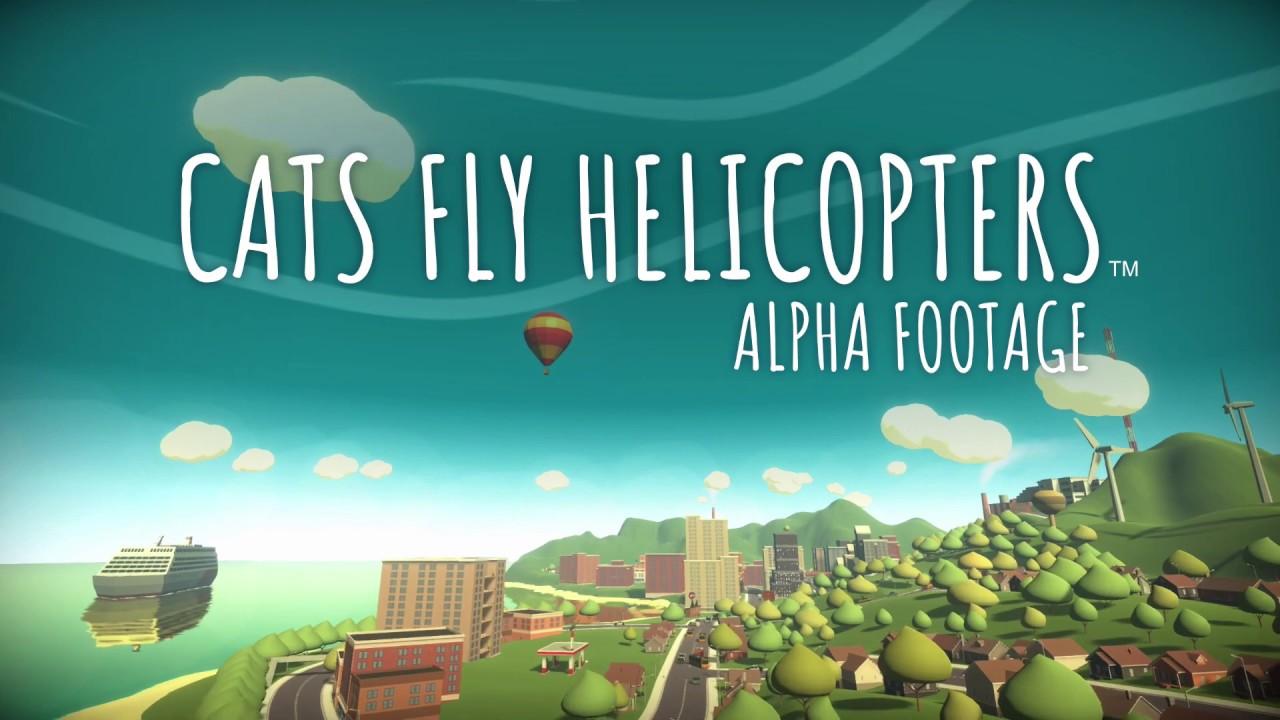 Personally, I think this looks like it could be a huge amount of fun. There's enough serious, bloody and hard-core games out there to satisfy my needs but not always something like this. As a parent, it looks like a game my Son would enjoy too! To be honest though, I just love the idea of flying around and picking up fire-trucks because why the hell not?
On the topic of Linux support, it does show "SteamOS + Linux" system requirements on Steam. So I reached out to the developer and I ended up speaking to Aaron San Filippo, Flippfly's programmer, who said this about supporting Linux with Cats Fly Helicopters:
Thanks for following up! I can't guarantee 100% that we'll support Linux at launch - but that's the plan right now!

To be frank with you: A lot of it will depend on what our Steam wishlist activity looks like, and whether we feel like we can reasonably support it after doing beta testing on Linux.
In the past Linux has made up a pretty disproportionate bit of our tech support (and a very small chunk of our revenue) - so that puts a lot of pressure on our tiny team - but we've supported it because we really appreciate how helpful and positive the Linux community has been with bug reports etc.

We're also running a Patreon where $5 backers get beta access, and $10 backers get one "TinyGame" a month, and we're going to try publishing Linux builds there and see how it goes. If Linux users end up contributing there it'll definitely affect our decision-making too.

Hope that makes sense!
So if you do want to see this on Linux, wishlisting it and follow it on Steam will help (make sure you set your platform). Even better if you contribute to their Patreon.
Some you may have missed, popular articles from the last month: