Origami Flight is a side-scrolling shoot 'em up where you're literally playing as a paper aeroplane and you're trying to save the Origami World.
Note: Key provided by the developer to our Steam Curator.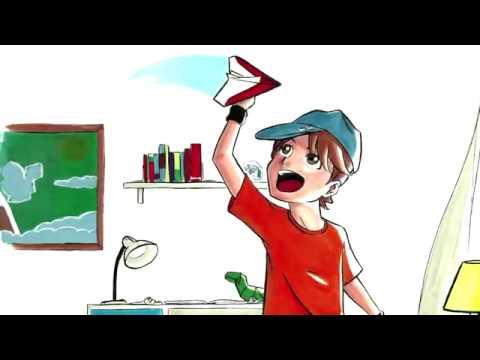 I will give it some points for trying to do something a little different here and different it certainly is. I mean, how many shoot 'em ups have a flying T-Rex made out of paper? Not many I imagine.
It has a nice variety to the enemies, different weapons to pick up which all act differently and have a different special power-attack when you charge them up. So in terms of actual style and basic mechanics or the game, it's lovely.
However, while it has a welcoming style and the idea of it is great, it does have a few problems. Firstly, it's a little slow. For a shoot 'em up you generally expect them to be quite fast-paced but Origami Flight feels too slow. There's a little too much waiting around for me. Not just that, the game is just far too easy for me. A lot of the time I could just constantly press the shoot button, fly around a tiny bit to dodge the odd bullet and progress easily. It's short too, in 15 minutes I was half-way through it there's just not enough of it for the price.
Probably a good choice to introduce a younger audience to the side-scrolling shoot 'em up genre but not good enough for anyone even somewhat skilful at such games. If it had more levels and more difficulty I would have liked it more.
You can find Origami Flight on Steam.
Some you may have missed, popular articles from the last month: