Flotilla from Blendo Games is a 3D space exploration, trading and combat game originally released in 2010. Just today, it got an update to include Linux support.
Lead your orbital battleships to victory in Flotilla! Fight, trade, and explore new planets in your journey through the galaxy. Discover upgrades and artifacts to install on your fleet ships, and engage in battle with bounty hunters and pirate space-chickens. Featuring tactically rich 3D combat, flank and surprise the enemy from any direction. And when the dust settles, generate another uniquely randomized universe for a brand-spanking new adventure!
It's moved over from XNA to FNA and thanks to that it's been made available for both Linux and Mac. Additionally, it's also seen a release on itch.io on top of the already available Steam release.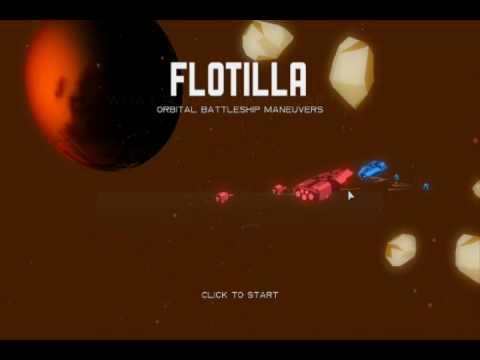 Features:
No adventure is the same: Whenever you begin an adventure, the universe is randomly populated with characters, upgrades, and encounters.
There is no "up" in space: Explore the tactical richness of full 3D movement. Watch your angles and flank the enemy from all directions.
Configure your fleet: Find loot throughout your adventures, and install upgrades and artifacts to your flotilla of ships.
Play with a friend: Grab a buddy and play through the adventure cooperatively in splitscreen.
Blow up your friend: In the Skirmish Mode, set up custom fleets and battle human or computer-controlled enemies.
So you can now find Flotilla for Linux on itch.io and Steam.
Additionally, Ethan Lee who is responsible for the FNA project (as well as FAudio and Steam Play work) who helped with the porting of Flotilla, teased on Twitter about more to come with "This also happens to be my first Linux port in over a year, which is _crazy_. I think this and the work I'll be releasing soon will make up for that...". It will be interesting to see what they're up to!
Some you may have missed, popular articles from the last month: