It was only recently I saw someone say that Minecraft was stagnating, well it's smelling pretty fresh today with the massive Village & Pillage update out now.
Mojang said this is the "biggest Minecraft update yet" and when looking over all that's changed, they're probably quite right on that. They even gave this one a fancy special trailer: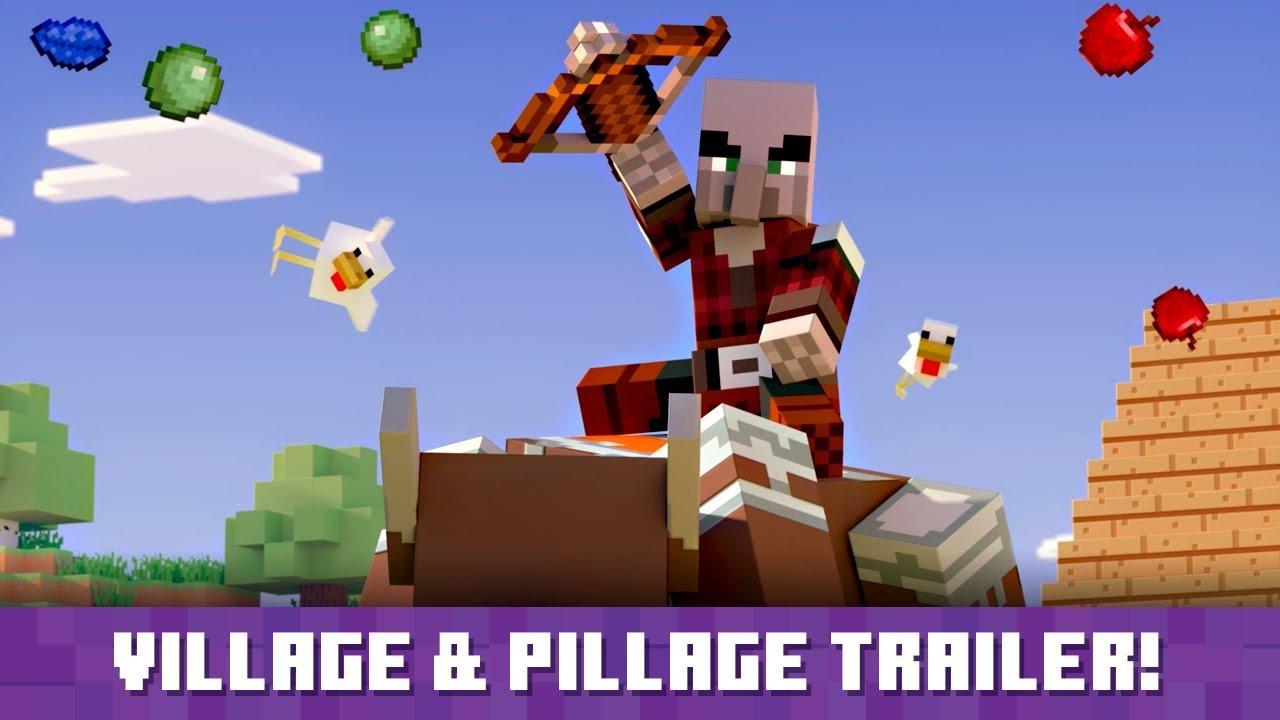 Villages got updated, to have a more unique look based on what biome the village is in. Villagers themselves also changed a bit, with fancier skins and a daily routine they will go through. The biggest changes are probably how the world should be a little more alive—with dangers. You might now come across Illager (evil villagers) patrols, with five of them wandering around looking for trouble. There's also a new type of Illager, the Pillager, who wield a Crossbow and they even have outposts for you to find.
There's also now Bamboo, along with bamboo jungle and bamboo jungle hills biomes to go with it. The Java edition (the one that actually supports Linux) finally has pandas, a mob that has been in the Bedrock Edition since last year! This mob loves bamboo, they can breed and have cubs and the cubs can inherit traits through a special panda inheritance system which sounds fancy. There's also foxes, with red and snowy variants that like to come out at night.
There's plenty of new blocks like a barrel, smoker, blast furnace, cartography table, fletching table, village bell, stonecutter and so on. The textures all got revamped too, although the old textures can still be used if you wish which they've now called "Programmer Art" which is quite amusing.
There's also a new lighting engine, some performance improvements, a wandering trader, new flowers, a ton of new decorative blocks and so on. I really am glossing over just how much has changed! See the full changelog here.
Some you may have missed, popular articles from the last month: