Update: If you cannot get it to run, disabling your networking should allow it to run for now. Credit to mcphail.
Paradox Development Studio and Paradox Interactive have today released their latest grand strategy game Imperator: Rome, as expected it's come with same-day Linux support.
Imperator: Rome is the newest grand strategy title from Paradox Development Studio. Set in the tumultuous centuries from Alexander's Successor Empires in the East to the foundation of the Roman Empire, Imperator: Rome invites you to relive the pageantry and challenges of empire building in the classical era. Manage your population, keep an eye out for treachery, and keep faith with your gods.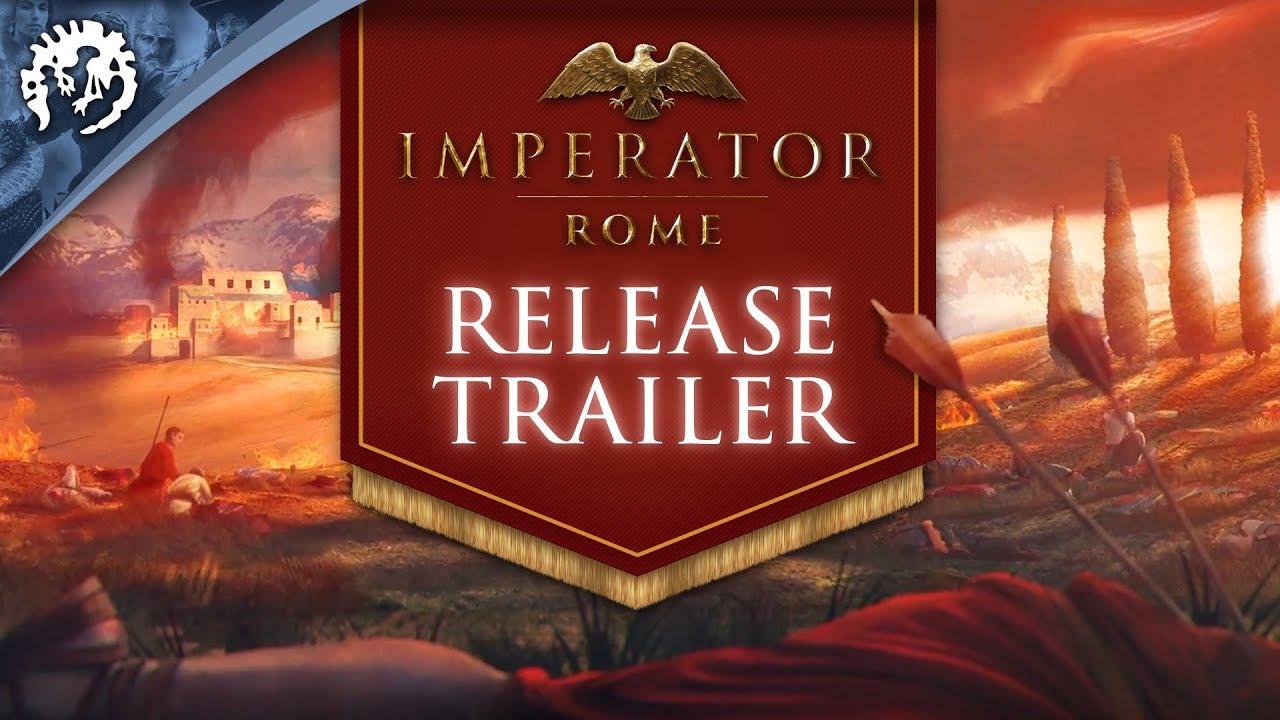 Like with most grand strategy games from Paradox, there's a lot of mechanics you will need to learn before truly getting into it. To help with that, Paradox have a tutorial series ready for browsing over on YouTube.
GOG actually sent me a copy of it, although these types of strategy games aren't usually my cup I've given it a run. Imperator: Rome comes with a fancy looking launcher, allowing you to adjust things like fullscreen settings, resolution, picking which monitor to display on and language. A feature I tend to find quite useful as a multi-screen user:
However, clicking play on Ubuntu 19.04 seems to result in something not quite working right as the launcher quits and the game is nowhere to be seen. Trying to run the game directly, brings me the Imperator: Rome logo screen and then that too also quits to the desktop. I tried deleting the Launcher and Imperator folders in "/.local/share/Paradox Interactive/" (in case their account login system is overloaded) and now the game when launched directly gets me a tiny bit further to what looks like a loading screen, but then crashes to the desktop once again.
Our contributor Samsai, who also owns it from GOG is able to launch it. However, they've encountered other major problems like poor performance and "jittery" scrolling so it doesn't seem great there either. Samsai is using an AMD GPU and I have it confirmed from multiple others on an AMD GPU that it works, but others on NVIDIA like me it's not working for. So in this case, it seems specific to NVIDIA GPUs that it won't work.
Looking around, it seems there's a large amount of people having issues across all platforms. Some people like me can't run it at all, others that can like Samsai above are seeing major performance issues, others have it constantly crashing.
Paradox is one developer I am willing to give the benefit of a little extra time though, given their constant support for Linux with their strategy games. However, there's no getting around that this was a bad launch.
If you love huge strategy games you can find it on Humble Store, GOG and Steam.
Some you may have missed, popular articles from the last month: