Fell Seal: Arbiter's Mark from 6 Eyes Studio and 1C Entertainment is complete and now officially available with Linux support as Early Access is done and finished.
Another crowdfunding success story for Linux gaming, after originally being on Kickstarter it got funded back in October 2017. Since then, 6 Eyes Studio have continued to refine and expand the game over around eight months and their hard work shows, as it's a fantastic game to play through if you enjoyed titles like Final Fantasy Tactics.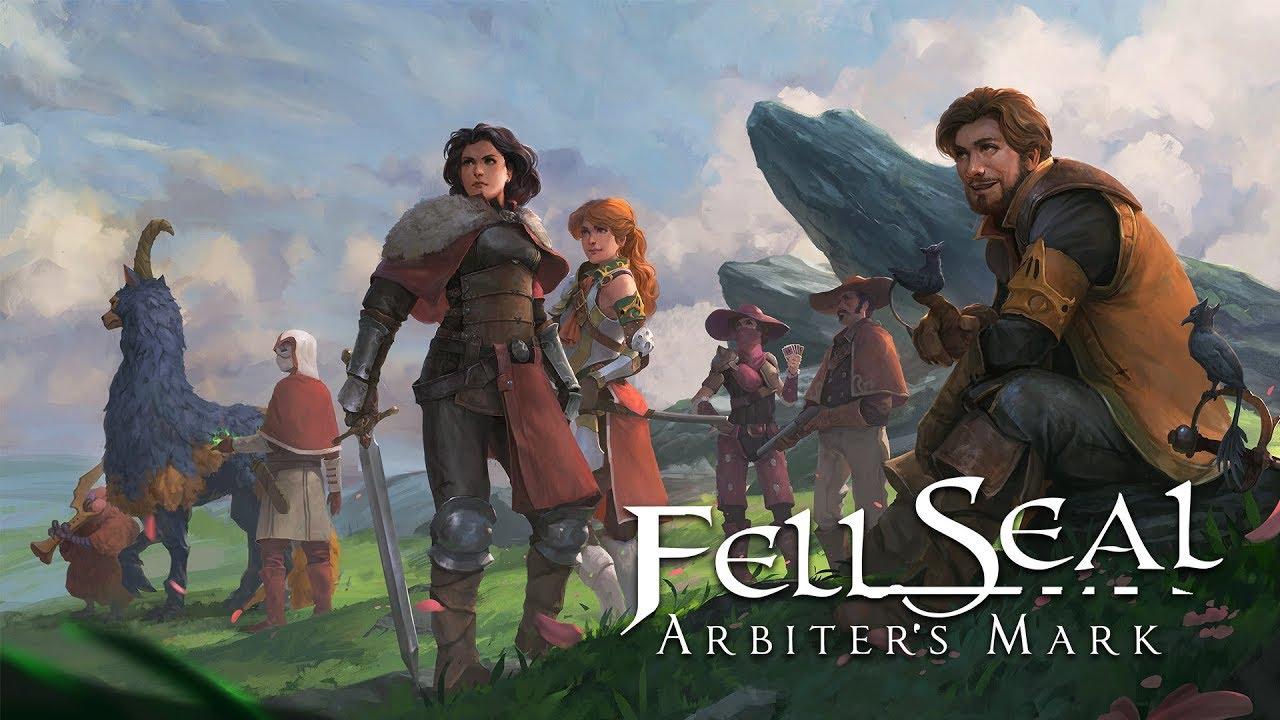 Feature highlight:
Experience an epic and mature story, unfolding through over 40 story encounters and topped with challenging end-game content.
Classic tactical combat battles, with rugged terrain and elevation, taking place on beautiful hand-drawn environments.
A deep and complex class system with over 30 classes and 300 abilities lets you truly customize every one of your characters through the selection of their class, sub-class and passives. Carefully craft the character you envision, be it a versatile generalist, a dedicated spell-caster or a mighty foe-crushing specialist!
Customize your troops' appearance your way, by selecting their portrait, outfit, colors and overall visuals from a wide selection.
Equip your army with over 240 pieces of equipment, either purchased, gathered from fallen enemies or created from crafting.
Fell Seal: Arbiter's Mark feels like quite a refined experience overall for a turn-based tactics game, with plenty of difficulty adjustments on offer for you to tailor the experience. Linking in with that, this customization is apparent throughout the game with you having lots of options to create a team just how you like it. I'm not talking just about character gender and appearance (which has a generous amount of options) but the character abilities are fun to tinker with too. You can make some pretty fun classes which makes combat very interesting.
While I do very much enjoy the art in the game (some of it really is fantastic), I do have some minor gripes with it. Firstly, the environment art-style is noticeably different to the character sprites and again with the character portraits and the map having their own distinct styles. It makes it a bit…odd, not terrible just strange at times when it really sticks out but the gameplay more than makes up for such niggles.
Today's release comes with a small patch for those who had it during Early Access to add in/enable: the final round of balancing, new sound effects, new sprite options for character customization, new tutorials and both story endings.
A great game to get engrossed in with good gamepad support, it picked up the Steam Controller without issues. Fell Seal: Arbiter's Mark is now available on Humble Store and GOG as well as Steam, absolutely worth spending some time with.
Some you may have missed, popular articles from the last month: