After a very short delay, the cold-war strategy game Precipice from Little Red Dog Games (Deep Sixed) is out with Linux support. Note: Key provided for me.
Good to see more Godot Engine powered titles from LRDG and much like their previous game Deep Sixed, Precipice certainly has a lot of tension going and it really will make you think.
Precipice is a 1-2 player board-game that's not about war, it's about gaining the upper-hand through deception, as you each try to gain influence across the world while not creating too much unrest. The last thing you want is a nuclear war, as you both lose, so you have to balance your influence and spread across the world rather wisely.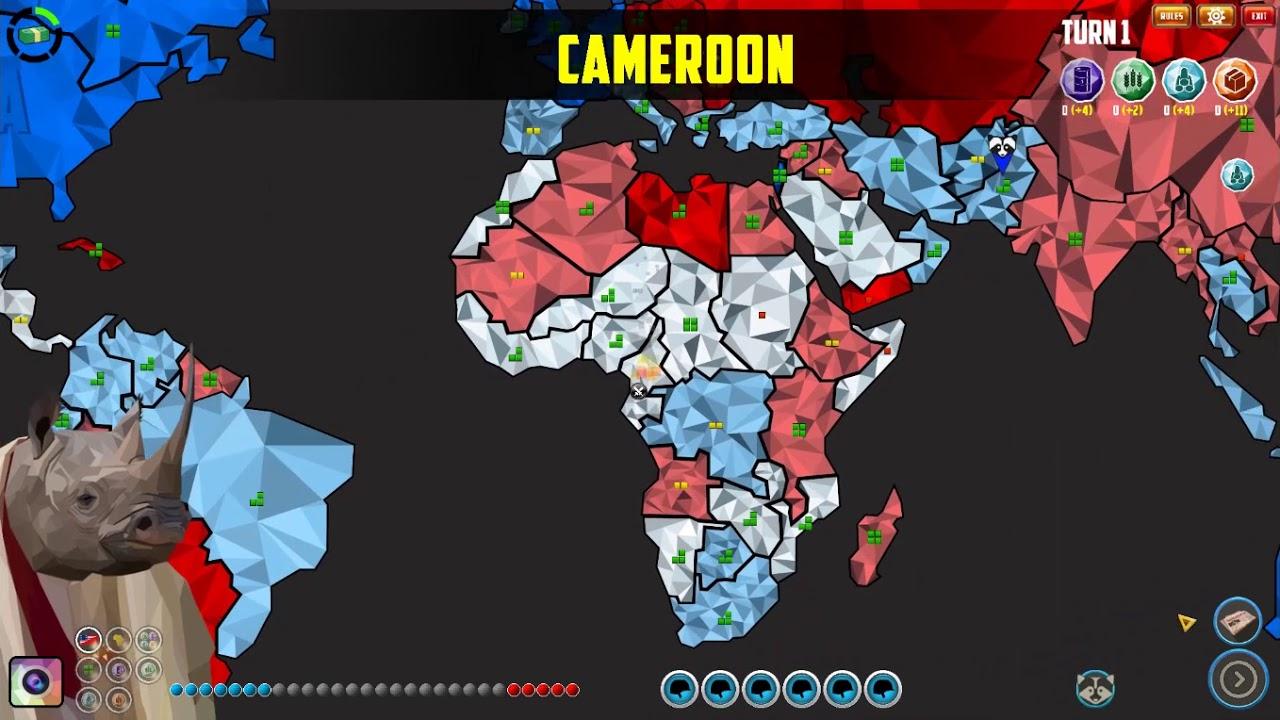 Features:
Tense strategy for one or two players. Face a highly-responsive, unpredictable AI that will attempt to understand your strategy and counter it at every turn, or invite a friend and see if you can collectively work to avoid global catastrophe online.
World leaders from 74 countries realized as animals native to the region, all pawns in the dangerous game of nuclear chicken.
Manage resources from territories under your control to resolve immediate crises or win over future allies.
Recreate history, or forge your own path. Put a bear on the moon. The possibilities are endless.
Simple, intuitive gameplay that is also difficult to master.
I love the idea of the game and when it works it's very interesting, but the AI is a little off. My first game after the tutorial ended in 5 minutes flat, as the Soviet Union instantly invaded Australia for no apparent reason given it had strong ties to me, refused to backed down and it ended in annihilation. Every single time I try to present my case to the UN when the AI invades multiple countries, the AI disagrees and wants to basically escalate it into us taking each other out and losing. For a game that's not supposed to be about war, the AI seems to want it far too much and too soon.
It does remind me of Sigma Theory: Global Cold War only it feels like it has quite a lot more options and just like Sigma it's not too polished, even though in this case it's supposed to be a finished game. The UI, for example, while it's clear and inviting it's not the best quality. Some of the text is blurry, a bunch of round icons have harsh borders and lots of little niggles like that stuck out a bit too much at times.
It has an interesting idea, I'm just not too sure I enjoyed it. If they manage to tweak the AI it might work a lot better as with a lot of games it has promise and a good idea just not good enough on the execution of it in this case.
You can find Precipice on Steam.
Some you may have missed, popular articles from the last month: