Guard Duty from Sick Chicken Studios and Digital Tribe is a comedy adventure game, with very retro-inspired visuals. It's out today, with official Linux support. Yet another Kickstarter crowdfunding success for Linux fans, as Guard Duty was funded back in 2017 with a small sum of just over £4K.
Note: My key was provided by their PR team.
Official launch trailer included below, take a look and see if it might be for you: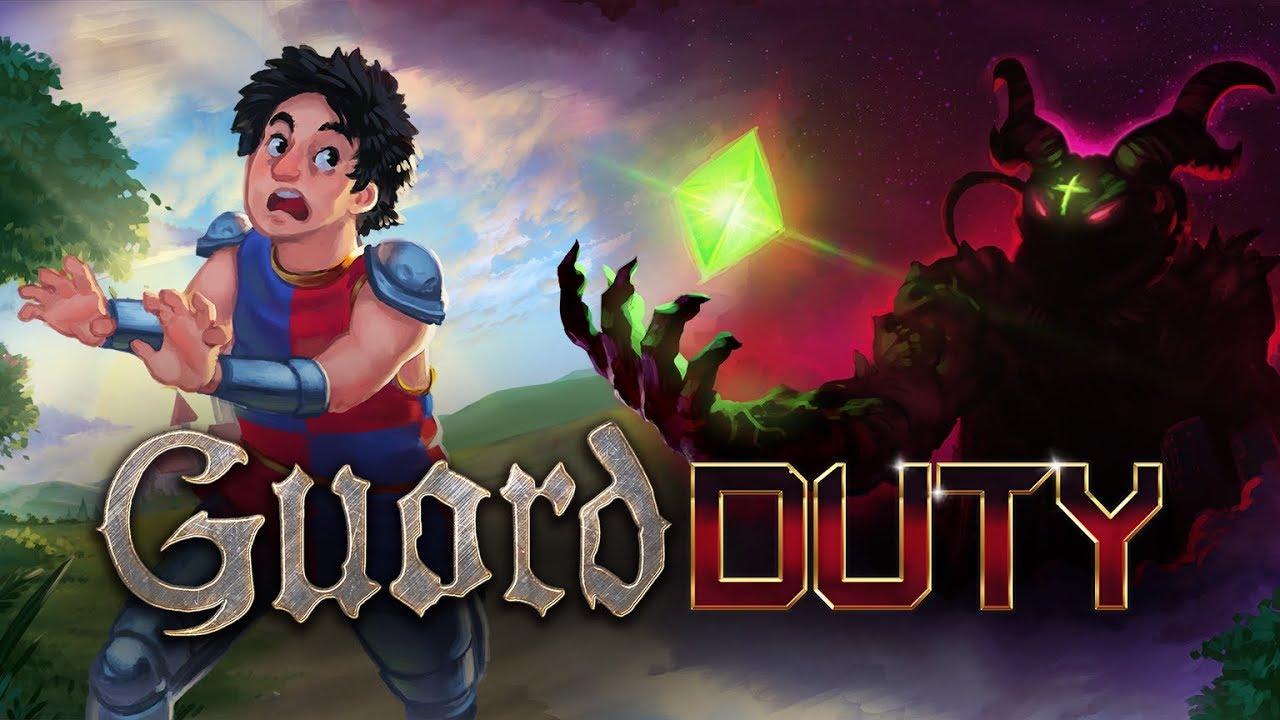 Features:
A full stand-alone game spanning across two drastically different time zones – Past or future, choose your actions wisely. This is not a tale for the faint of heart.
Full voice acting - Over 6000 lines of fully voiced dialogue.
Hundreds of detailed animations – Be it the flicker of candlelight, leaves blowing in the wind or the jaws of a giant Wrinkleworm you can be sure those pixels will be pulling their weight.
Bespoke music and sound – Guard Duty features over 30 unique musical compositions with hundreds of sound effects created in-house specifically for this project.
Integrated 'to-do list' keeps track of current goals and objectives – Never lose sight of your goal, Guard Duty features a familiar RPG styled quest tracking system.
Hand crafted pixel art – True to the era, Guard Duty is created in a juicy 320x240 resolution and styled like a real 90's point and click.
Streamlined inventory and puzzle design – The feel of a classic, without all the faff. Puzzles are logical with an intuitive interface, Guard Duty features a modern mentality to game design whilst retaining a classic aesthetic.
I don't think I've enjoyed a point and click adventure game in this way for a very long time. I've enjoyed plenty over the last few years for sure but truly not like this. I was chuckling within minutes, after the crazy intro anyway. My amusement with it continued on, with lots of really on-point jokes and some surprising references too (hello GDPR).
What slightly lets it down is the use of Adventure Game Studio which I rarely get a good enough experience with. In this case, there's a fullscreen problem with two-monitors where it tries to display in the middle of my two monitors but cuts off half the screen. No amount of tinkering with the config file for AGS seemed to help, so I had to disable my secondary monitor and then enable it again when the game is loaded. In 2019, this should not still be an issue. Thankfully, it's a minor issue but it still bugs the heck out of me.
Also, just a note about it: For those without a lot of time, it will let you save anywhere so you don't need to rely on checkpoints, something that annoyed me in a few other point and clicks so thankfully that's not an issue here either.
Overall, it has some fantastic voice-over, it actually is genuinely funny a lot of the time and a very worthy point and click adventure game to add to your collection. Not one you should let the dust collect on, give it a good run.
You can find Guard Duty on Steam, available at $9.99/£7.19/€8.19.
Some you may have missed, popular articles from the last month: