Black Mesa, the fan-made Early Access recreation of the original Half-Life is still progressing towards finishing the final content and it's looking damn good.
In the latest update posted on Steam the team showed off some short clips of what to expect and honestly, it's looking gorgeous. The work they're doing might be some of the most impressive to be done with Valve's Source Engine: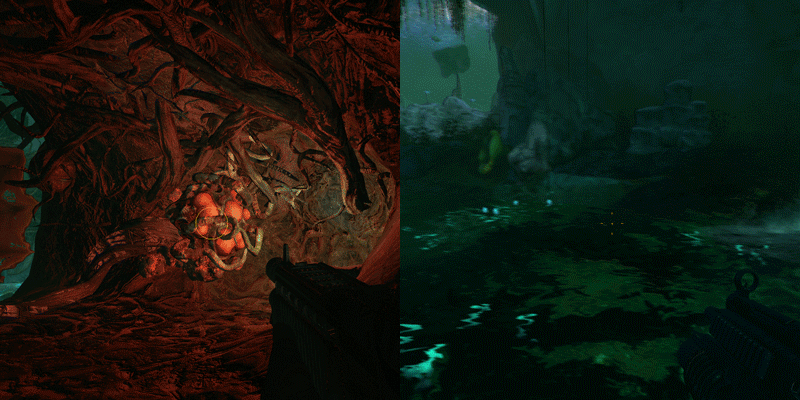 They included a number of other impressive looking gifs but I will spare you including all of them here. The point is, work is progressing and the finishing line is finally actually approaching. They're going through optimizations to the Xen levels, to ensure " the game runs as smooth as possible on the myriad of machines out there". They've also gone through "significant progress with deep engine optimisations" and "several sweeping game-wide asset optimisation passes".
They also put out their plans for the release over the coming months, here's what they said about that:
Technical Beta - This will be a couple of maps to test the latest engine, and test the performance of our maps. This will be public, but more or less of a stealth release for people who are interested in helping us test. This way we can test on a lot of machines quickly, and have time to implement any crucial feedback.

Open Beta - After we have implemented the feedback from the technical test, we will push the entire game to open beta. This will give us testing for the rest of the levels to again make sure the game releases as smooth as possible.

Release - Though we are expecting all the betas to run well, if you have been waiting for the full Black Mesa experience, this is what you want to wait for. Once we know the beta does not set people's machines on fire, we will switch the full game over to the main Steam branch and announce its full release! After this, we will continue to monitor feedback and ideas from the community for Xen, and release periodic bug fixes and updates.
You can find Black Mesa on Steam.
Some you may have missed, popular articles from the last month: