Planet Nomads had my interest for a long time, as I sat hoping it would blossom into something special. Sadly, it released today and it has not. Disclosure: Key provided by the developer.
For starters, they went back on doing multiplayer so now it's a (rather lonely) single-player only experience. I could handle that, if they truly made Planet Nomads interesting enough with the story but it's just not. On top of that, they originally promised space-flight to go to other planets, that also didn't make it into the game. Basically, the game never actually got any of the really interesting ideas that were used to fund it in the first place on Kickstarter.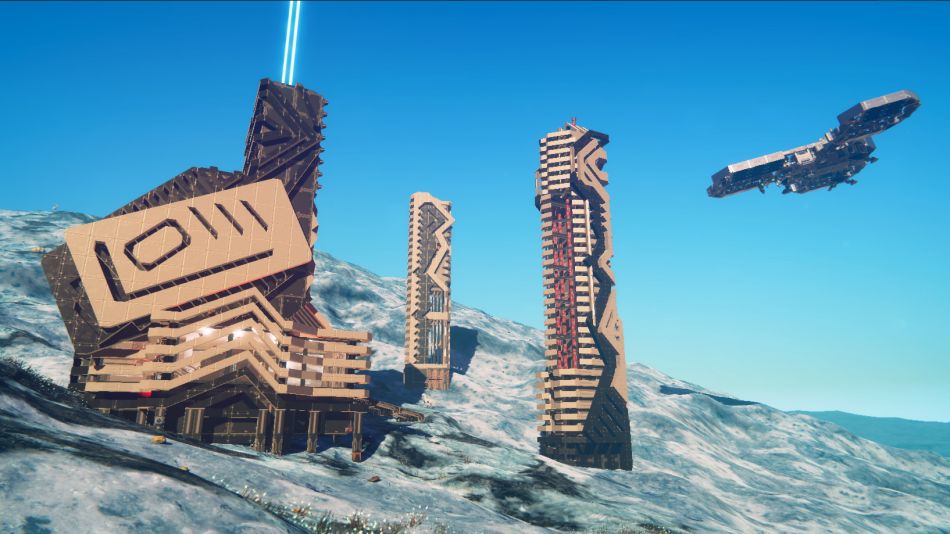 Honestly, at this point I don't know why anyone would pick up Planet Nomads, considering how dull it is overall. If you want a sci-fi sandbox survival themed game, No Man's Sky does almost everything better. At this point, I'm sure people who've played it are desperate to point out Planet Nomads has a block-based building system which is quite different. Yes, very true! But that doesn't actually make Planet Nomads interesting when there's many more games that also do this across different settings. Even on Linux, if you refuse to use Steam Play for No Man's Sky I still won't recommend Planet Nomads.
For those who would point out that I've previously said a few nice words about the game, that would be quite true. Some of that though, was in the hopes that it would continue to progress and not just leave Early Access like this.
Performance in the Linux version is also not good, at all! With model quality, shadow quality, texture quality all to low and basically everything else on low or turned off, it struggles badly to even remain at 40FPS often dipping well below.
The game is also very unstable. The first time I tried to save with the released version it just sat there. The entire game just got stuck, I tried to send an in-game bug report as the UI was still responsive and that also just got stuck and seemed to not do anything. I gave it long enough to finish doing both, making sure in case it was being slow and not a bug but 20 minutes later…yeah that's a problem. Naturally, I don't give up at the first sign of trouble, so I tried again. This time, the game spawned me in and I was stuck, I couldn't move my legs at all. Okay, fine, save and quit to menu…didn't work again. Now it won't even load a new game at all, which sounds much like this issue which I tracked down in the game before.
If you like playing by yourself, in a sci-fi setting and playing with a few blocks, making a vehicle or two you might enjoy a couple of hours on it. However, it gets stale very quickly and seems to be extremely unpolished and buggy on Linux. What a waste of potential.
Some you may have missed, popular articles from the last month: