The Vagabond update for Sunless Skies due on June 12th is going to expand the game a little further and it's another free update.
With this update, you will get the ability to recruit yourself a new officer with Amiable Vagabond. It seems they come with their own story-line too, as they will take you to "the abandoned quarters of the sky" and you will get to meet the "skylarks", a community of "ragged wanderers who rove the heavens, and help them find the way to the Sugarspun Garden".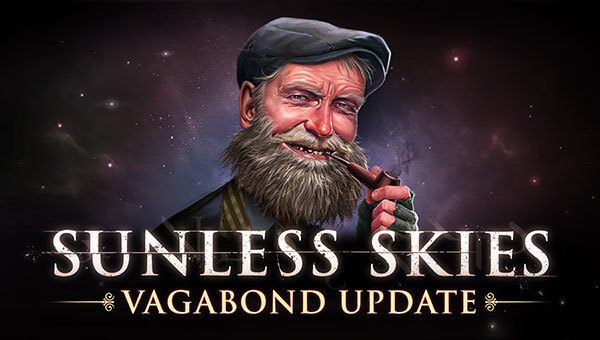 I love the writing in Sunless Skies and they manage to make updates like this sound great too. Also coming with this free expansion:
Stories at more of the great Horrors and Wonders of the Skies, such as the Xanthous Moon and Regent's Tears
New agents and discoveries to encounter on your voyages
Something new in the mists of Worlebury...
Failbetter Games said after this update is done, they're going to switch over development from events and encounters to update character progression, the UI, survival and journey times.
I absolutely adore Sunless Skies, it's certainly not for everyone since a lot of it is quite slow paced but it's a very interesting game with some really fun stories and adventuring to be had.
You can grab it from Humble Store, GOG and Steam.
Some you may have missed, popular articles from the last month: