June really is gearing up to be a month rammed full of releases, now the amusing looking abstract puzzle adventure Kindergarten 2 has been announced for June as well.
Kindergarten 2 is the long awaited sequel to 2017's Kindergarten! After the events that occurred on Monday, the children have been rezoned to an all new school. Discover all new areas and new characters as you assist the children with their various assignments. Whether it's helping Cindy find a new boyfriend, or helping the janitor with his war on Bob, there's always someone who can be...assisted. Play through the same wonderful Tuesday over and over again, in what has been described as "Groundhog Day with messed up children."
The Linux release of the original came shortly after the Windows version but it looks like we're seeing a same-day release this time around.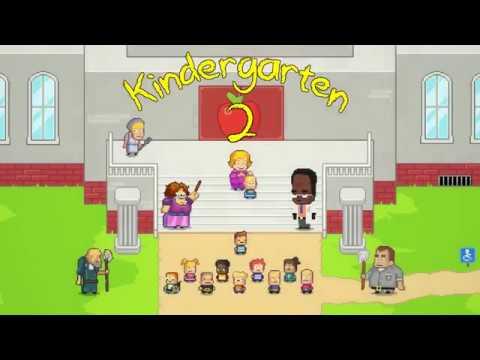 I totally missed the fact that Kindergarten 2 was actually announced all the way back in 2017. I still haven't played the original but I know a lot of people enjoyed it. It's going to be a bigger game this time too, with a promise of "new ways to get ruthlessly murdered".
There's going to be plenty of new story missions, new environments, collectible cards and unlockable outfits. The description is amusing too, going over activities you can expect to do like helping the teacher get their fix—oh my.
You can follow it on Steam, no exact date yet for release other than "June".
Some you may have missed, popular articles from the last month: