Do you like being on the evil side? Good news for you then, as a necromancer you will be raising an undead army in Undead Horde, which is now out with Linux support. Disclosure: Key provided by the developer.
It's quite an amusing game I will admit, especially at the start where it teaches you the basics by killing a chicken, bringing it back from the dead and then using it to destroy some evil pots. Not the only time you get to use chickens either, once you take down enough of a specific type of enemy you can then grab a bunch of them before you enter a mission. So, if you really wanted to, you can literally have an army of undead chickens.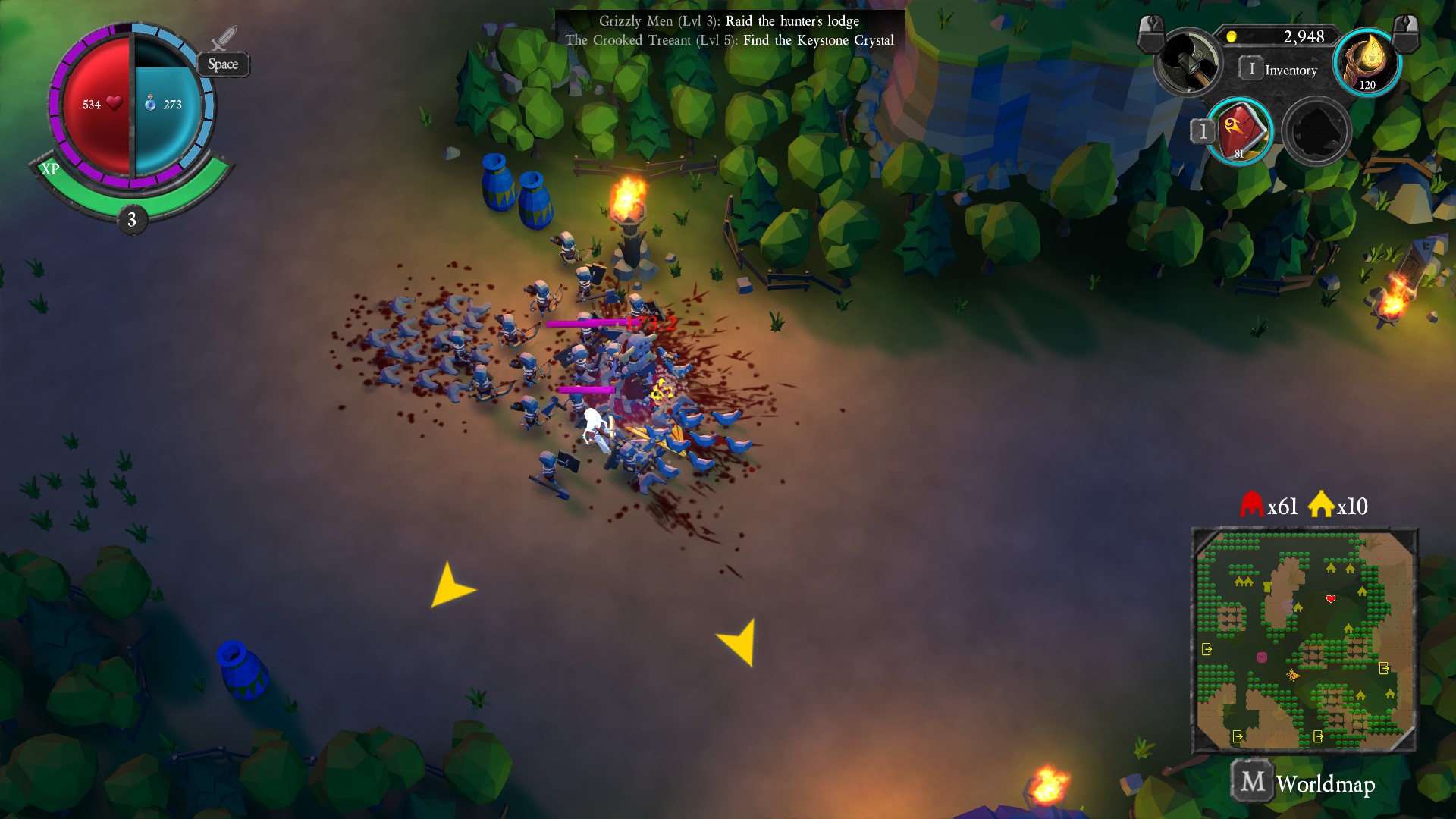 Die evil chickens, feel my wrath!
The way it plays is a little like a mix of an action-RPG like Diablo with the combat and loot, with a sprinkle of Overlord for the way you command your army. Due to the loot system with weapons, spells and other abilities there's a surprising amount of customization and freedom to setup your necromancer to suit your exact play-style.
Official trailer: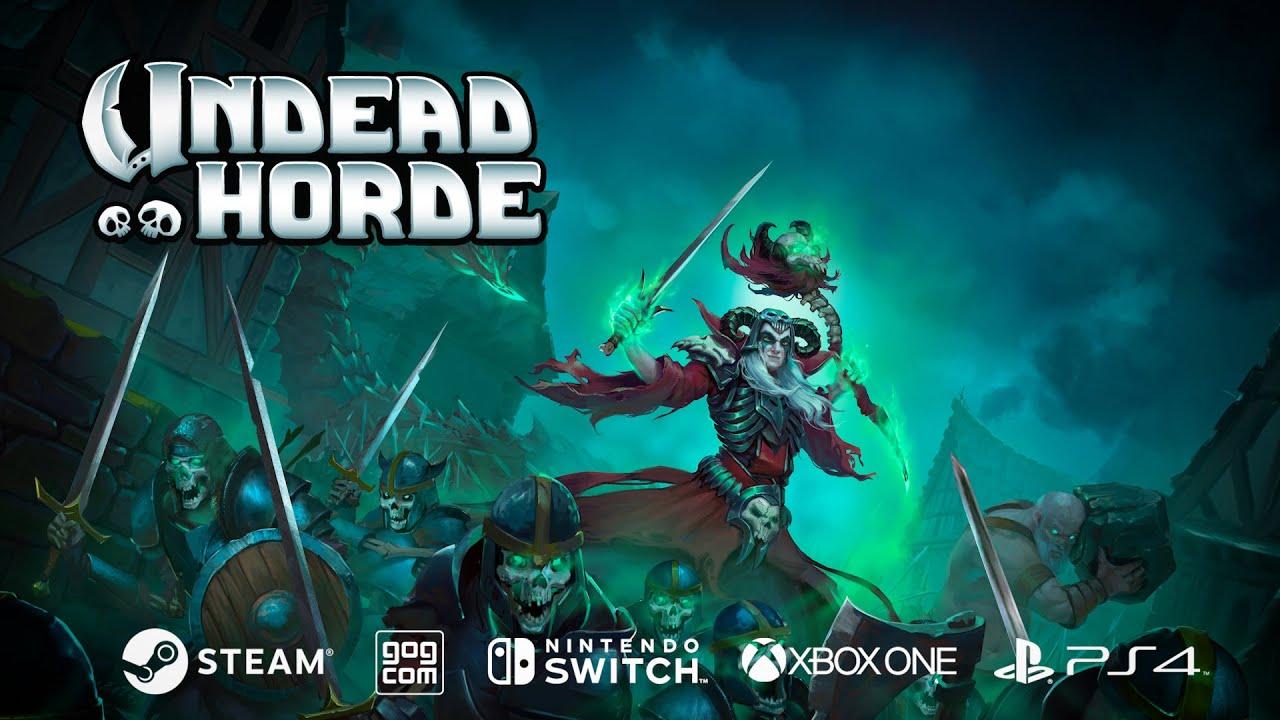 There's also a nice character level up system, with you picking a specific Soul which increases your attributes differently. You could opt for a magic-focused build to have a lot of Mana, or perhaps one with a huge amount of health if you want to always be part of the action. Or just mix and match whatever takes your fancy, you're a necromancer, you answer to no one and the undead aren't exactly smart enough to question your decisions.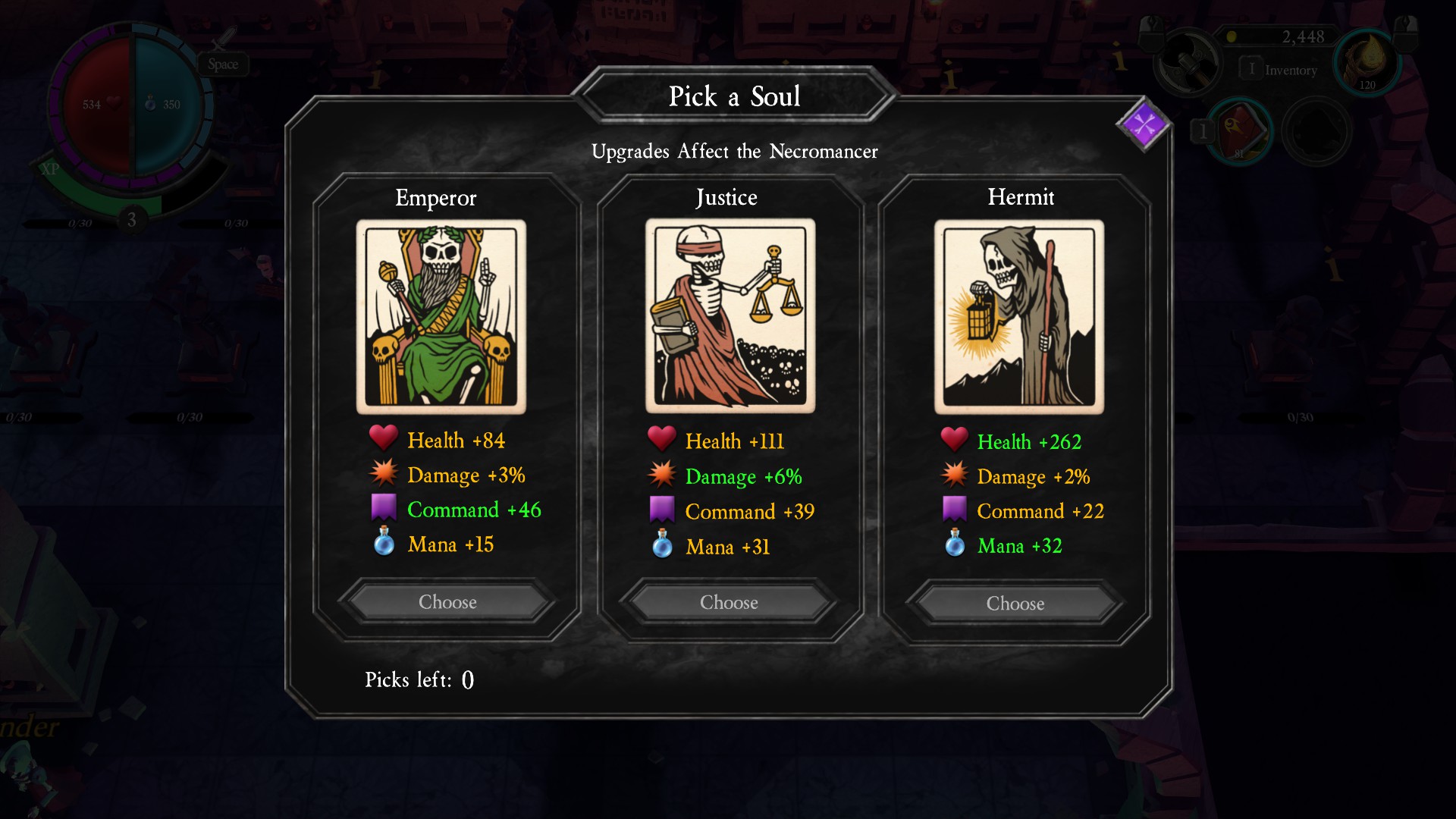 One thing I did particularly love, is the way the different areas are all connected up. I was expecting Undead Horde to be a more structured linear experience like other 10tons games, having you pick a node to travel to and then begin a mission. Instead, you have a lot more freedom to roam around back and forth. You don't have to though, as you unlock special fast-travel to prevent a lot of backtracking so that's great. It works well with the quest system, as you can have multiple going at a time needing you to go through a few different areas at once.
Features:
Explore and conquer a fantasy world filled with creatures from humans to giant scorpions
Re-animate your slain enemies and make them part of your undead army
Endless number of new weapons, trinkets and magical items
Level up and create the necromancer of your nightmares
Sell and trade your loot with various merchants
Manage shops with upgrades
The game only went into Beta for Linux a week ago, so it wasn't exactly a lot of time to report issues on it. Thankfully, the Linux build has been running very nicely. It performs exceptionally well for me on the highest settings, absolutely no complaints there. 10tons have done some great optimization work for their Linux builds now.
Overall, it's a very fun mix, although honestly I wish there was a lot more of it and some additional modes to really test me. I really dislike the pressure on developers of games as a service being constantly updated, but in this case I feel Undead Horde truly deserves to have a lot more to it. I absolutely enjoyed what's there though, it's worth a look!
You can find Undead Horde on Steam. It's also on GOG but no Linux build there yet.
Some you may have missed, popular articles from the last month: