Super Powered Battle Friends from Cache Grab Studios is a new platform fighter, with both local and online play and it's now in Early Access. As promised on the rather unsuccessful Kickstarter campaign, it was release with same-day Linux support.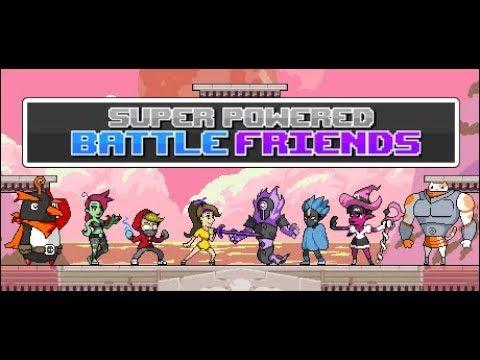 Cache Grab Studios provided me with a key and I've tested out the various characters but I will say right away I'm not sold on it—yet. For starters, menu navigation using the gamepad is very imprecise moving a cursor around making it rather unwieldy. There's also an incredibly annoying overly-enthusiastic voice that says "Super Powered Battle Friends" every time you go to the menu, which tried my patience quickly.
As for the battles, they feel a little too slow and weirdly dull. For a game that's all about fighting, it didn't excite me at all. I've played my fair share of such games but something really feels amiss with Super Powered Battle Friends when it comes to the actual combat. Keeping in mind it's early days for the game, I'm hoping they tune the battles to make them much more exciting. I think it's mainly the atmosphere, it just doesn't feel like it has one.
They're currently estimating in will be in Early Access for 1-2 years, so they have plenty of time to make improvements. Looking at their roadmap they have plans to add in dedicated servers with ranks, Steam Workshop support, new multiplayer modes and custom keybind profiles.
Some you may have missed, popular articles from the last month: