For those who create videos and livestreams, OBS Studio is for the most part all you need. It continues advancing too, with a Release Candidate out for OBS 23.2.
New features this time around include a hotkey to toggle the preview, the ability to preview scene transitions, the ability to estimate recording time available based on disk space (not that I've seen it, might be Windows only), a "luma" key video filter, the ability to copy and paste filter to/from scenes in addition to sources, the ability to centre items vertically or horizontally in the transform menus, a message when there's no sources included in a scene to help new users and numerous other enhancements.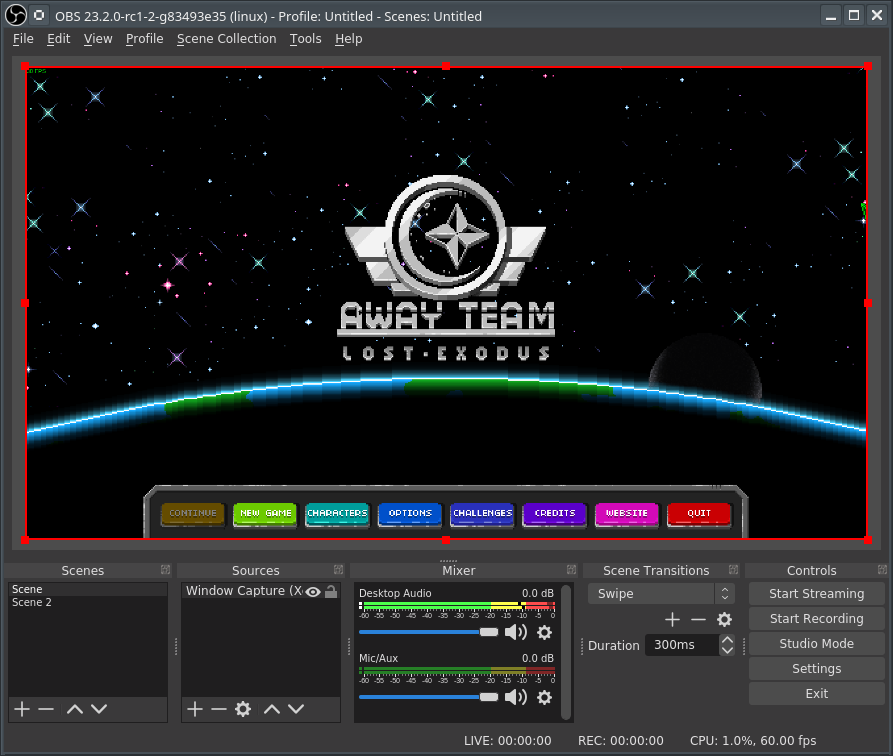 Some notable Linux issues were fixed too. These included issues with OBS unable to capture some monitors and an issue with the VAAPI encoder where CBR would not always output at a constant bitrate. Other bug fixes and improvements include more SVG icons to look better across different DPI scaling, dark theme improvements, various memory leak and crashing fixes, a fix made it in to stop OBS Studio freezing in the middle of a recording or livestream with an encoder error and so on.
Service Integration is still not yet available in the Linux version, so no fancy integration with Twitch and other services. Originally they said it was Windows-only while Linux support for it was "planned and a priority" but I've not seen much more on it since then. Going by a pull request to get the obs-browser fixed up on Linux, it seems some issues still remained. Hopefully it won't be too much longer, it would be incredibly useful but it's not essential.
See the full release notes here.
Some you may have missed, popular articles from the last month: