Sipho is another pretty interesting indie game I'm following, one where you construct an organism from various parts and attempt to survive. The latest update adds an entirely new breed and it's pretty fun.
The whole idea of the game is pretty sweet, giving a different kind of action and survival experience. It has a nice gameplay loop to it already with you picking a breed, constructing your creature and then attempting to survive while also possibly unlocking a new breed if you collect enough of their DNA. Once you manage to take down the Queen, you also get to play with the Aquarium feature, which is basically a sandbox area to do whatever you want.
Included in the latest update is the Vagorians and they come with some interesting abilities like the Twister:

Another ability they have is the Burstopod, allowing you to launch a shell that breaks "with great force" making it useful for both defence and offence as it damages a small radius around it. They also have smaller structure blocks than the other breeds, allowing for some compact and interesting designs for creatures.
It's a really tricky game, one that does need you to stick at it for a bit but I honestly really enjoy it. A fun way I found to deal with the early game is to make heavy use of poison, by getting the smaller creatures to follow you as you leave a trail of deadly fumes. Once you manage to unlock the Grabber, it's quite amusing to pull a creature towards you and smother it in a cloud.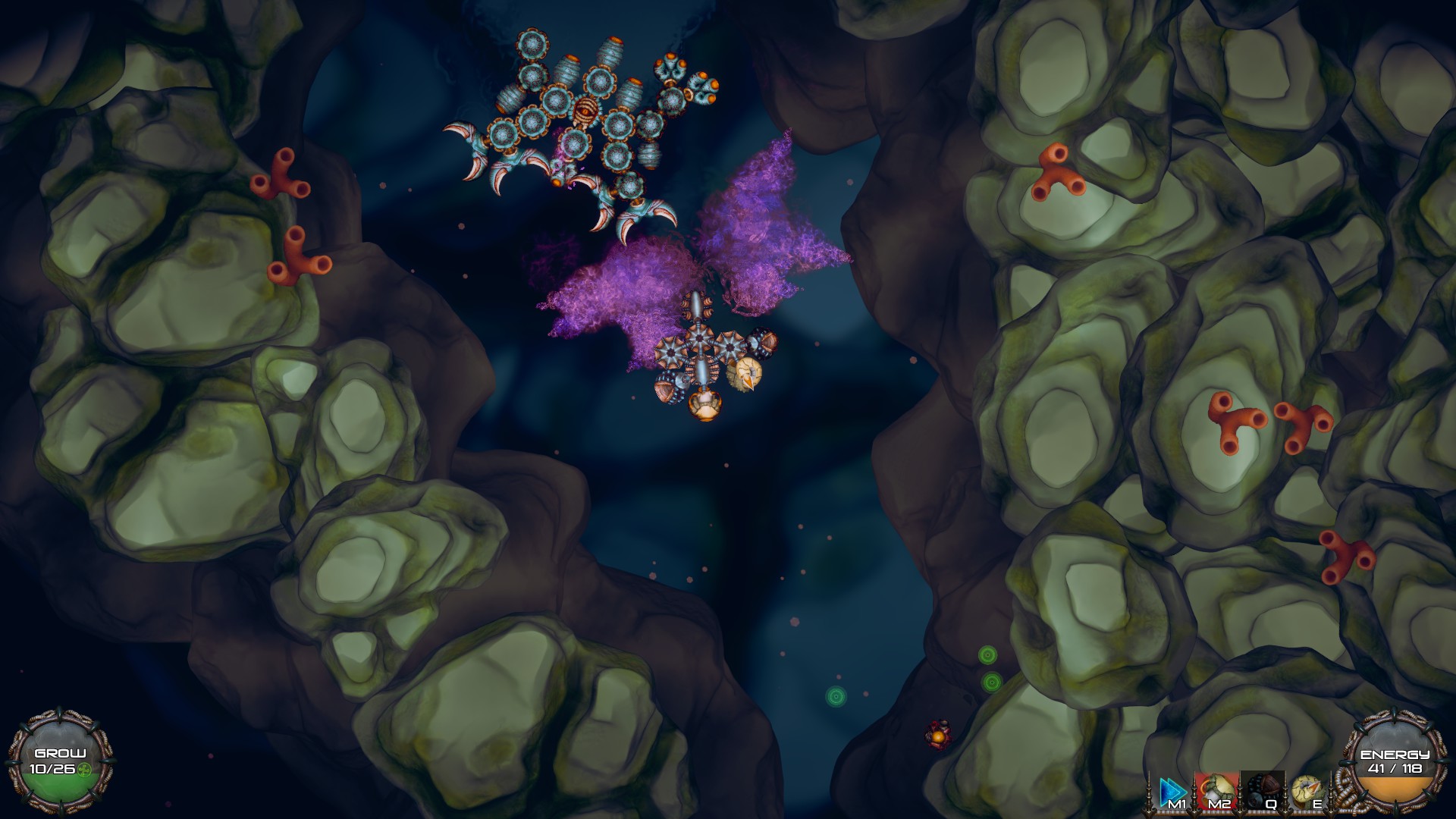 Works quite well…until you run right into the jaws of something much bigger—there's always a bigger fish.
Looking forward to seeing how much this one expands, although it's already quite interesting. You can pick up a copy of Sipho on Steam and itch.io.
Some you may have missed, popular articles from the last month: