In the latest release of DXVK 1.2.1 that was released last week, it included a note about improved GPU utilization. They certainly weren't kidding, with Overwatch now performing even better on Linux with Wine.
When I previously wrote about it, I said I was in shock at how well you could play Overwatch on Linux thanks to Wine, DXVK and a little help from Lutris. I included a video in the previous article to show it off, which showed the framerate hardly going above 100FPS and often dipped down to around 60FPS. Checking back, previous versions of DXVK didn't let my NVIDIA 980ti GPU utilization go above 80%.
Testing it all out again now thanks to DXVK improvements, it's quite a different story! GPU utilization is often around 98% and the frame-rate is much higher and smoother overall as you can see below in the video: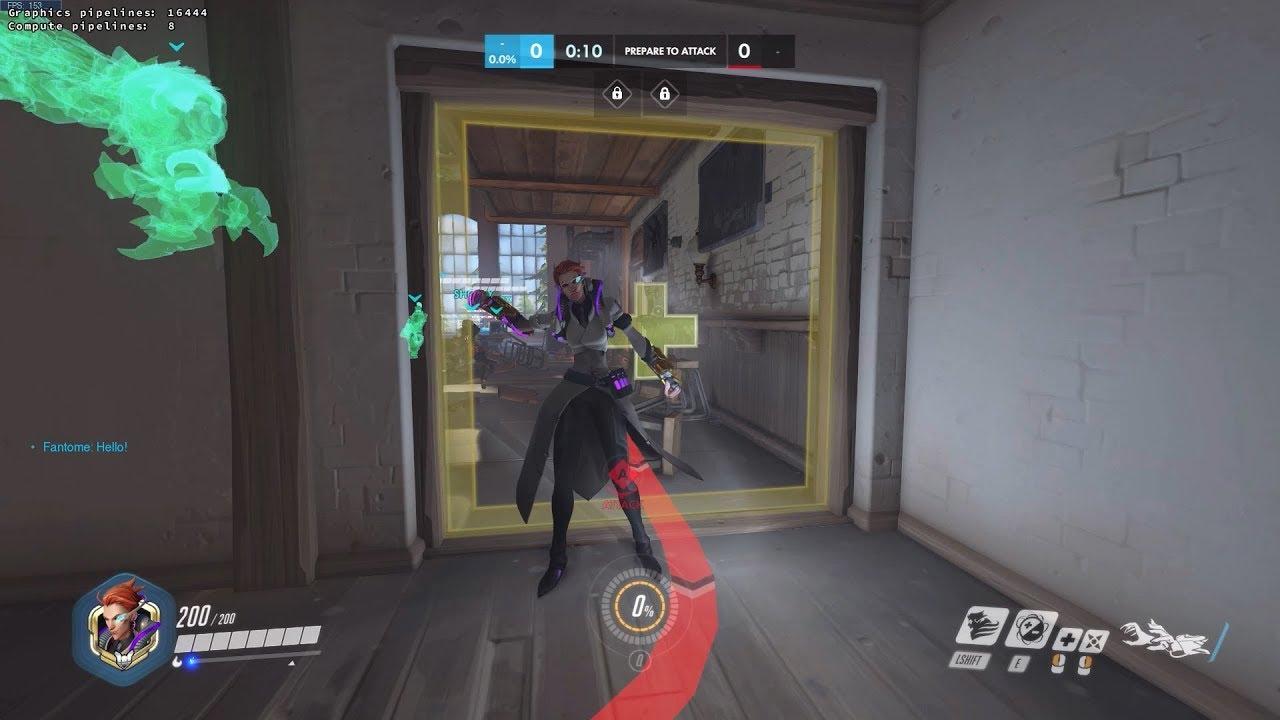 To be clear, that video was recorded using my hardware on Ubuntu 19.04.
There is at least two caveats though, which I will briefly go over.
Firstly, it still needs to build up a decent cache first to not stutter. You can easily find out if DXVK is still building this cache, by adding "DXVK_HUD=pipelines" as a launch option, like this in Lutris as an example: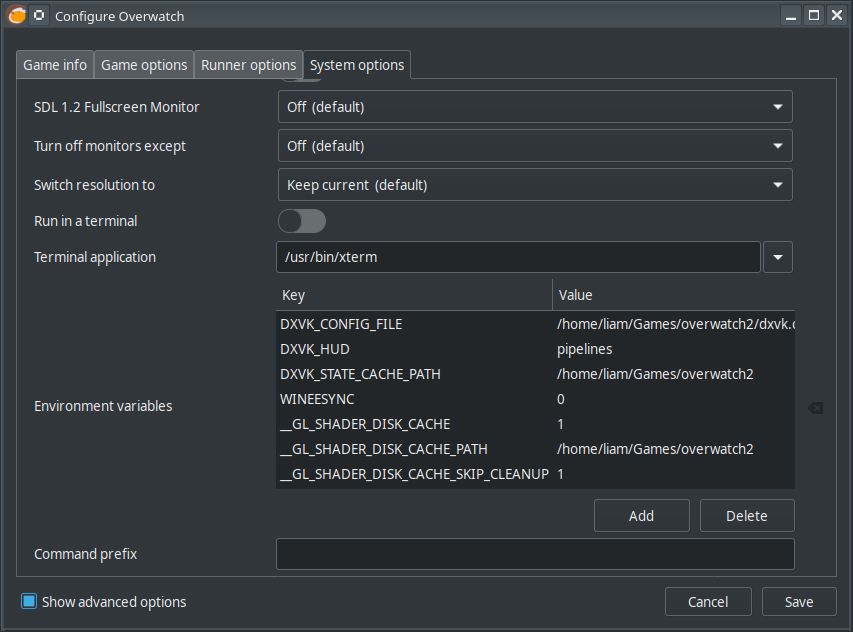 When it stutters, you will see the "Graphics pipelines" counter increasing which will look something like this:

The problem with the stuttering, is that Overwatch has a lot as you can see above. Comparatively, a game like Deep Rock Galactic has less than 2,000 (an entire 30-minute game only just went above 1,000). Which explains why Overwatch takes a little while to actually become super smooth. Once you've built up the cache though, simply getting to the main menu in Overwatch will have them all loaded in quite quickly ready for you to jump into a game.
The other issue, is that Left Control cannot be bound to crouch. Other than those two issues I haven't personally seen any others for some time and to me that's pretty incredible really.
So for those of you who do love Overwatch, it does seem to work very nicely on Linux and even better than ever in fact in my own testing through many hours. For those perhaps on the fence about trying Linux, at least Overwatch is one game you don't have to really worry about losing and that's important. Anything that can lower the barrier for people gaming on Linux, is great.
Great work to everyone involved in Wine, DXVK and Lutris (I'm noting Lutris, since it makes managing it all together under one roof super simple).
Some you may have missed, popular articles from the last month: