Counter-Strike: Global Offensive's newer Battle Royale mode, Danger Zone, continues to be tweaked and the original map has made a return.
This should help spice things up a bit, as Blacksite is quite a good map but I've also immensely enjoyed playing on the newer and more open Sirocco map. Thankfully, Valve have now enabled Danger Zone for both maps together as a "time-based map rotation" as you can see below: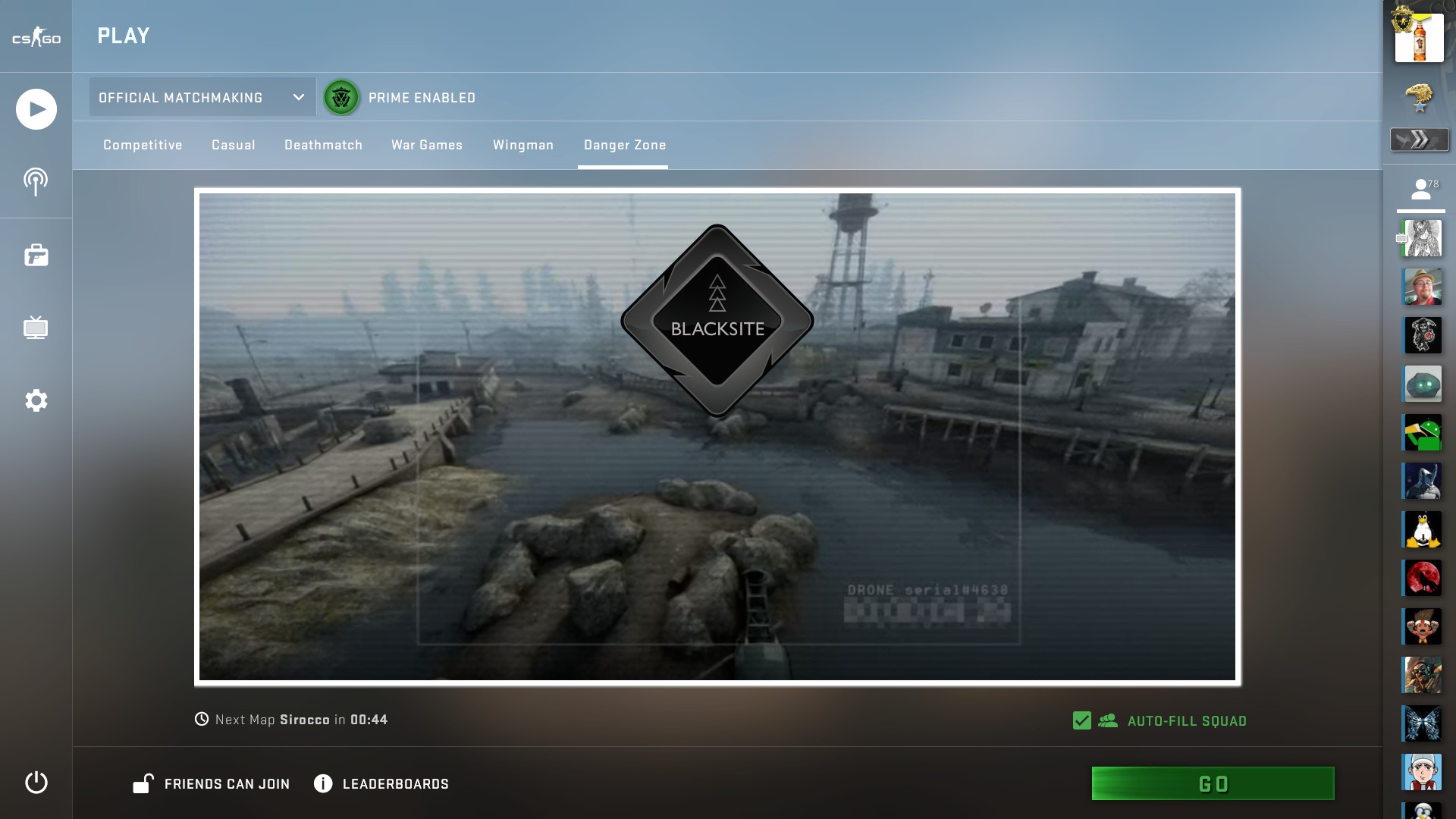 Additionally, the Radar Jammer will now block the Drone Pilot perk with static interference when it's active, Drones will fly slower when carrying "paradrop crates" (the later-game airdrop with good weapons) and the Armour starting perk will now give you both the Body Armour and Helmet together as it should.
Sadly, they've still not corrected the bug I reported where the Drone Pilot screen has a distorted area on it making it a nuisance to use, which seems to happen across both NVIDIA and AMD GPUs. Hopefully they will look into that soon. Apart from that, Danger Zone is a huge amount of fun so do give it a go. It will be interesting to see if they continue expanding it, the recent drop-in perk update with Sirocco was a big improvement. They do support their games for a long time and CS:GO continues to be one of the most popular games on Steam, so I doubt they're done yet.
Additionally, CS:GO has updated "SDR libraries" to the latest version and they're now restricting the start of client-side demo recording on dedicated servers to "warmup and freezetime". They also did a few tweaks to the Vertigo and Sirocco maps.
You can find Counter-Strike: Global Offensive free on Steam.
Some you may have missed, popular articles from the last month: