Total War: THREE KINGDOMS, possibly one of the biggest Total War games yet is officially out. Developed by Creative Assembly and published by SEGA, it was ported by Feral Interactive and they managed to get Linux support in right away.
Note: Key provided by Feral Interactive.
For those who've played a Total War game before, you know the drill here as the basic setup is the same in many ways. The game is split across a campaign map where you compete for territory, deal with politics, upgrade your towns and so on. The real meat of it though is the real-time battles, as you end up commanding hundreds of units.
This is pretty amazing really, we've often had to wait for Linux ports of big releases (sometimes years) so this is an extremely welcome change. You can view the Linux & Mac release trailer below: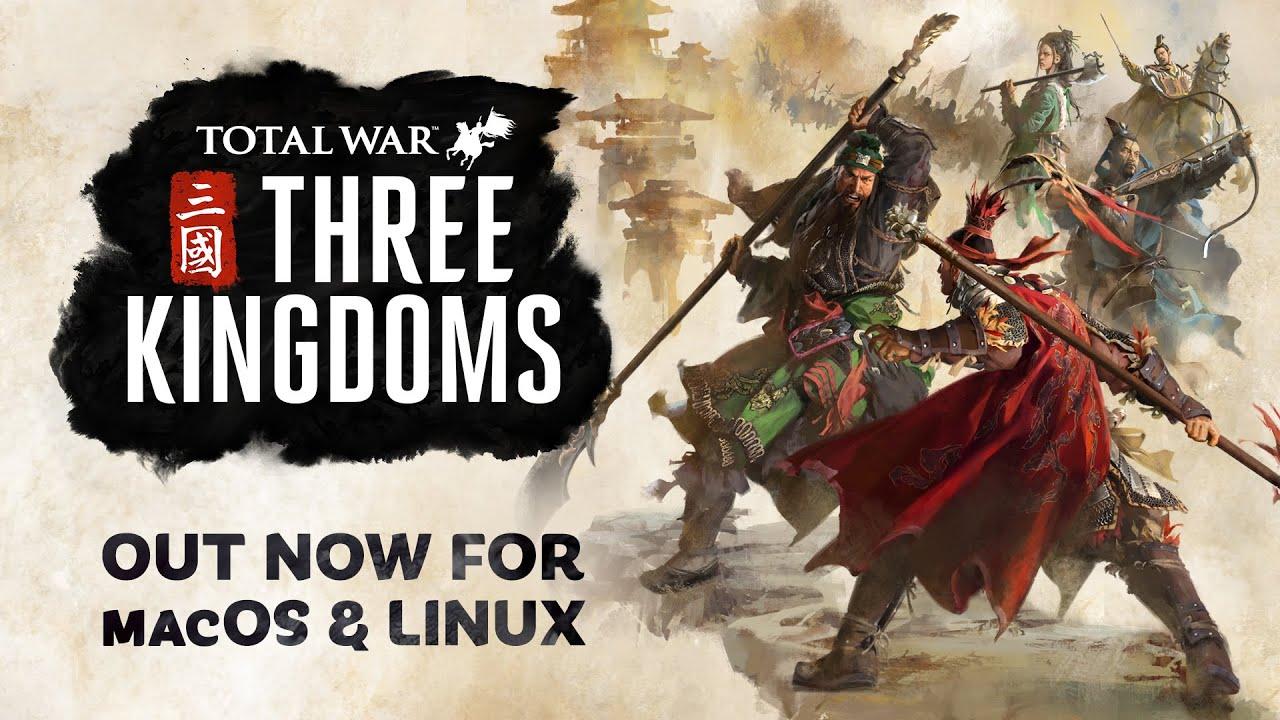 As expected from Feral Interactive, this is another Linux port using the Vulkan API. So you will need at a minimum for NVIDIA driver 418.56 and for AMD Mesa 19.0.1. Currently, they're not supporting Intel GPUs. As usual, they're supporting it on Ubuntu only. They said that other modern drivers and distributions should work fine but they're not officially supported.
Something I've come to expect from Feral now is also here, their fancy launcher that allows you to pick your resolution, monitor, get support and so on is nicely styled for the release: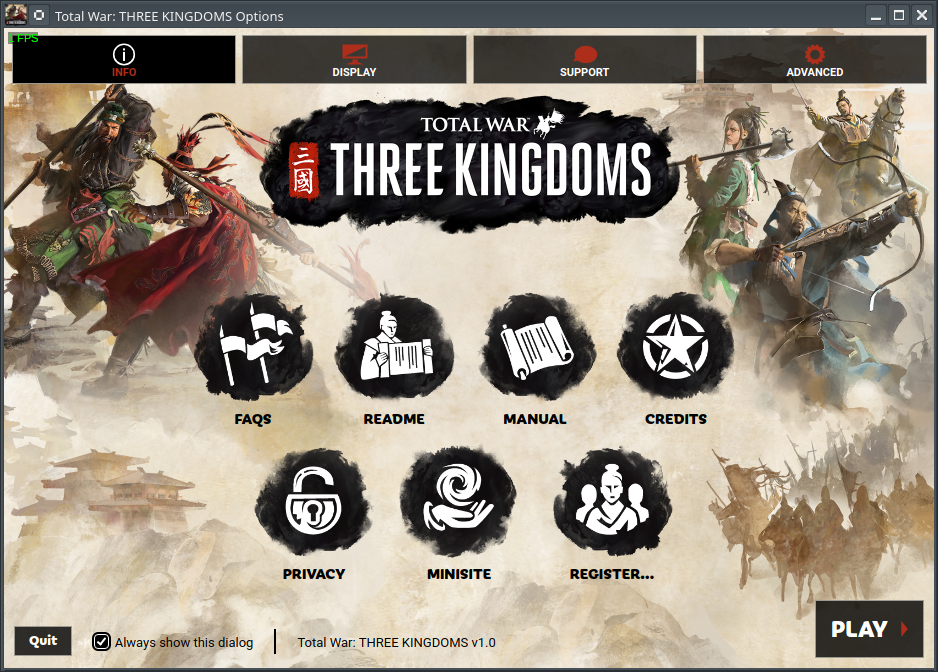 It's a small thing but it's one of the reasons I appreciate Feral's work, as someone with multiple monitors, it really does help. It's the attention to the details!
Benchmarks using the preset drop-down settings (no others were changed) with the built-in benchmark tool. The resolution across all tests was 1080p:

Full benchmark details, click me
Ultra

Average: 42.7
Min: 8.8
Max: 170.7

High

Average: 60.8
Min: 9.6
Max: 201.9

Medium

Average: 91.2
Min: 22
Max: 210.9

Low

Average: 166.5
Min: 10
Max: 284.7
The minimum FPS is always super low, as it seems the benchmark starts logging quite early before the scenes are fully loaded in. Frankly, I don't think the minimum FPS in this case should be looked at much.

Full benchmark details, click me
Ultra

Average: 50.9
Min: 35.8
Max: 99.4

High

Average: 70.5
Min: 32.2
Max: 177.4

Medium

Average: 86
Min: 9.4
Max: 257.5

Low

Average: 121.1
Min: 22.7
Max: 213.8
Of course benchmarks only tell you so much, they don't tell you if the game is actually stable through longer sessions or if it's any good. Both of those I aimed to find out and so far, it's getting a positive mark on both fronts.
As someone who doesn't play Total War too often, I'm already appreciating a lot of smaller touches in Total War: THREE KINGDOMS. The seriously clean and clear interface for example, with the information overlay when you tap F1 and hover over something gives you a nice reminder of what it does and quick-access to the main controls in the ESC main makes it incredibly easy to actually get going.
I'm actually quite surprised, based on the benchmark I was fully expecting to have to tune my settings down a little. However, playing through on the Ultra preset (with one or two options set a little higher) has actually provided me with a very smooth experience. There hasn't been a hint of stutter through any of my battles! I don't expect any less from Feral though, they know their stuff when it comes to Linux ports and it clearly shows here.
One major feature I personally appreciate in THREE KINGDOMS is the way you choose what type of battles you have. You can opt for the more traditional strategic gameplay Total War is known for where your positioning, army composition and actual tactics play the biggest role, or you can enable the more romanticised option with battles heavily influenced by hero units that can smash through hundreds of others by themselves. No contest there for me, I love watching a hero unit really do their thing running down enemies like they're Dominoes.
Something that does stand out with Total War: THREE KINGDOMS compared to previous games is the beauty of it, the mix of water-colouring spread across many screens with petals blowing across the map looks gorgeous. Easily the best looking Total War game to date, something else that's helped me to easily appreciate it.
Pretty amazing to get such a high-profile release as soon as it's out, that's the kind of platform parity I really like to see. Feral Interactive have done well. The only downside, is that like other previous Total War ports the online multiplayer is not cross-platform. Aside from that, this has been the smoothest modern Total War game I've tested.
Update: Seems it's already massively popular too, with the all-time peak on Steam being over 162,000 (at time of updating) concurrent players making it the most popular launch of a Total War game to date on Steam. Pretty healthy sign for the future of Creative Assembly i would say.
You can find Total War: THREE KINGDOMS on Humble Store, Feral Store and Steam.
Some you may have missed, popular articles from the last month: