Here's one that's not something I usually cover: Procedural Music Generator is a tool for use with Unity, that allows anyone to make some interesting tunes for their games. The developer, Tyran, emailed in about it, as the tool is developed entirely on Linux as a "labor of love" and after trying out the Linux demo I thought it was actually pretty sweet.
Have a look at the quick demo video the developer made showing it in action: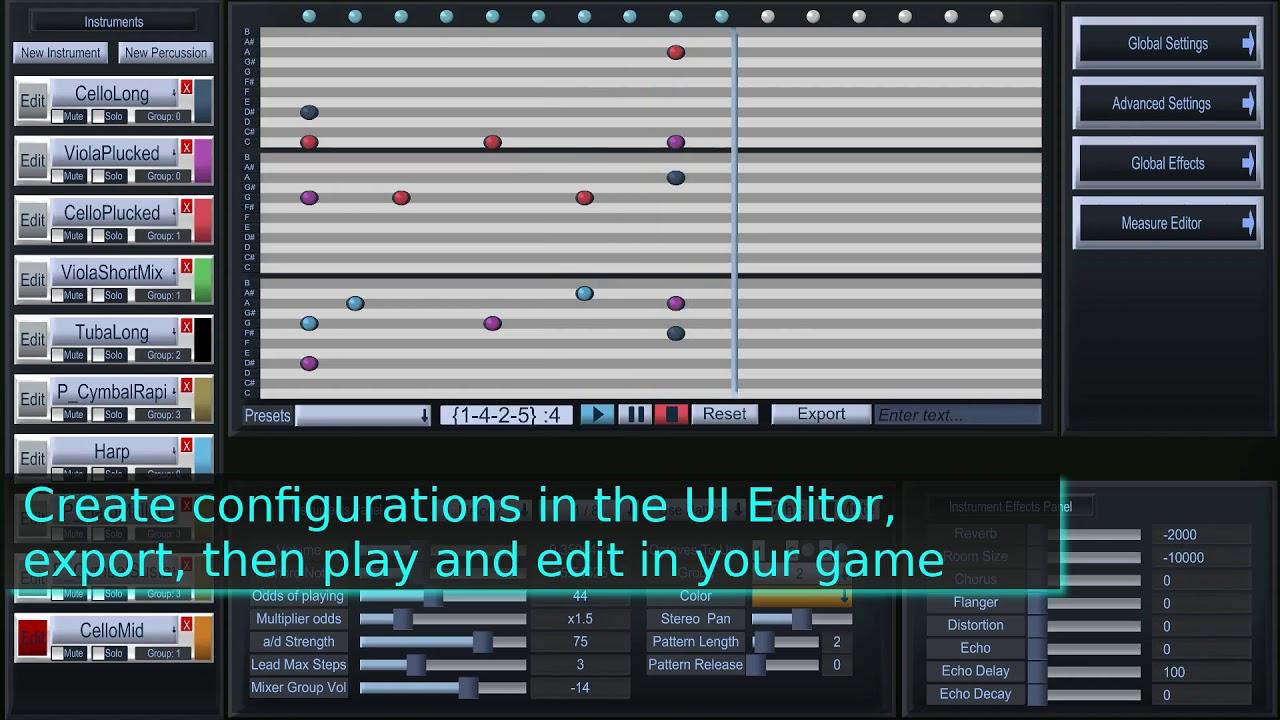 Really interesting, I ended up playing with the demo for a good half an hour making all sorts of random tunes and it works surprisingly well even doing very little work. Considering it does most of the work for you, after you pick some options the music it actually produces sounds quite good, I can imagine this being useful for a number of game developers on a budget. The interface could use a little work, as could the instructions but I like it.
Features:
Over 100+ instruments and percussion to choose from.
UI Editor included to create configurations with base settings and instruments. Export configurations to load and edit via scripting in your project.
Control the tempo, key, mode, scale, time signature, dynamics, effects, and dozens of other settings to customize the music to your scene and adapt to your gameplay in real-time.
Pre-make and save specific clips to play as SFX at any time.
Import custom instrument samples.
Edit instrument or global audio effects
The perfect solution for quick and custom game jam music!
For those game developers following, I even have some free keys to the full version for you to redeem on the Unity Asset Store. If you're interested, do let me know in the comments. I will chuck out the keys via a PM here on the site by the end of the week.
Otherwise, find the demo here and the Unity page here.
Have you made an interesting tool on Linux? Let me know.
Some you may have missed, popular articles from the last month: