Thanks to Steam leaking it early (and now it's been taken down), it's basically confirmed that Commander Lilith & The Fight For Sanctuary is a new DLC coming to Borderlands 2.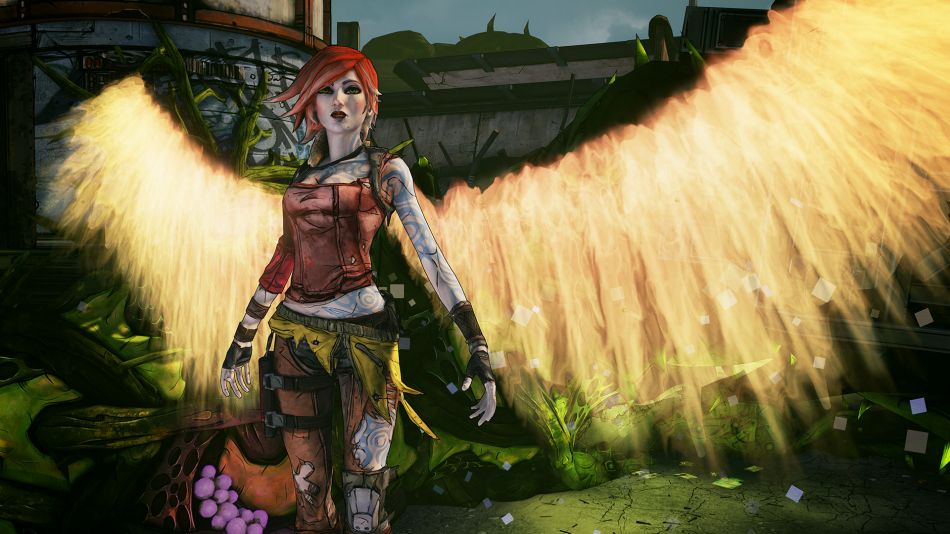 From the Steam page description:
Return to the award winning shooter-looter for a new adventure that sets the stage for the upcoming Borderlands 3. Sanctuary is under siege, the Vault's map has been stolen and a toxic gas is poisoning Pandora. Fight new bosses, explore new zones, get new loot (including an entirely new tier beyond Legendary) and join up with Lilith and the Crimson Raiders to take on a deranged villain hell-bent on ruling the planet

Returning players can pursue an increased level cap of 80, while newcomers can automatically boost to level 30 and dive straight into the action.
Thankfully, you can't hide much from SteamDB which shows the name and details being removed to get it hidden on Steam. This showed a release date of June 9th, although that may have been a placeholder.
The big collection of Borderlands 2 plus a load of DLC and Borderlands: The Pre-Sequel is currently on a ridiculous price on Steam. So if you're still on the fence, this is probably the best deal you're going to get.
For the Linux version, we're still a little bit behind. Aspyr Media did the Linux (and Mac) ports and we're currently waiting on an update to the game to support the newer Ultra HD Texture Pack. Aspyr Media confirmed they're on the case but no update to share at the moment. Hopefully they will have it all ready in time for Commander Lilith & The Fight For Sanctuary.
Thanks, ResetEra.
Some you may have missed, popular articles from the last month: