Seems like things are going very well for developer Motion Twin, as they've announced Dead Cells is getting another update and they've now sold over 2 million copies.
That's a very impressive number, one they must be incredibly happy with. Since they're a worker cooperative, all staff will be seeing a healthy amount from that too unlike a lot of bigger developers and publishers. They deserve it though, Dead Cells is an awesome and ridiculously addictive game. Intense action, beautiful artwork and a gameplay loop that I struggle to pull myself away from.
As for the Beta, there's quite a few new additions and tweaks that come with it. For those who like to play it risky and get up-close and personal, Brutality gained two new mutations:
Adrenalin: Dodge an ennemy attack at the last second and gain lifesteal on melee damages for a few seconds.
Frenzy: Gain lifesteal on melee damages while in speed boost.
They've banished the Arbiter from Boss Cells 3+ as it made it end up as too much of a bullet-hell. You will now find it in the Cavern level, where it should be less of a hassle and more fun in more open spaces. To make up for it, a new mob has entered: the Rampager! It's basically what they say is a "enraged, steroids-powered zombie":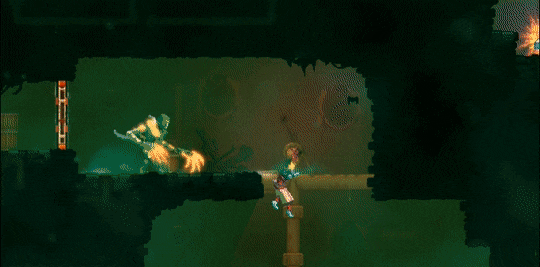 The Thunder Shield got a very fun sounding re-work too, so now when you parry once "you become a walking Tesla coil" which is slightly hilarious: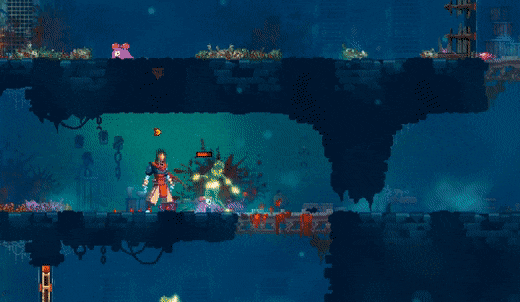 Elites also got re-worked with minions removed now they have random abilities, the bump you got when they get enraged was removed because it was essentially a cheap-shot, Weapons and Activables dropped by Elites always have a starred affix and they can no longer see you through walls. You might even find a few less unfair deaths, as there's a tiny amount of invulnerability after you open a chest or grab a scroll. Find screenshake annoying? It can also now be disabled in the options.
There's also various improvements, bug fixes and balance changes. It all sounds good to me, looking forward to playing more! Full patch notes can be found here.
You can grab a copy from Humble Store - GOG - Steam.
Some you may have missed, popular articles from the last month: