OBS Studio, the free and open source one-stop shop for Linux livestreaming has a brand new release available today, following on from the Release Candidate nearly a month ago.
For new features, OBS Studio now lets you preview transitions in the properties of a transition, an estimate to remaining available recording time according to available disk space (seems that's Windows only - doesn't show on Linux), a new luma key video effect filter, the ability to set the exact desired dB volume value of sources in the advanced audio properties, replacing the percentage value, a new hotkey to toggle the preview, they added the ability to copy and paste filters to/from scenes in addition to sources and more.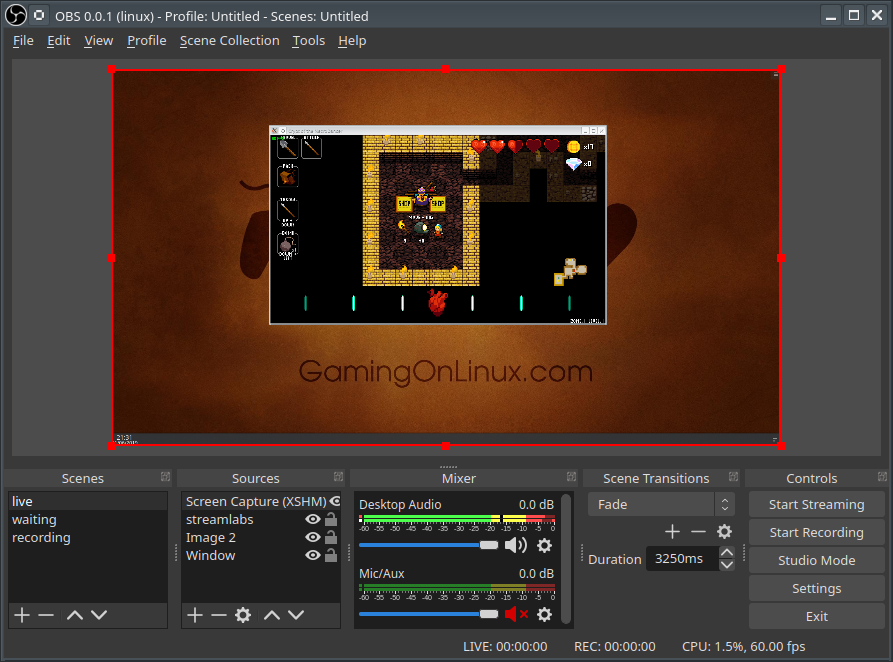 I still need to figure out how to set the version number correctly when compiling…
As for bugs fixed in this release, they gave it a shot of the good stuff as quite a lot of fixes made it in. These includes issues solved on Linux where it couldn't capture some monitors, another where the VAAPI encoder on Linux where CBR would not always output at a constant bitrate, they fixed some crashes that could happen when using QSV, improved logging when recording errors occur, fixed a bug with hotplugging some audio devices with audio not working and loads more.
Also, the dark theme was renamed to the default with the light theme now the backup "System" theme, along with making the dark theme more consistent in looks across operating systems. On top of that, most icons were replaced with SVGs to make them look more consistent, especially across different DPI scaling.
Mac also has more work towards service integration thanks to major internal improvements to the macOS browser source, which will eventually benefit Linux too.
You can see the full release notes here.
Some you may have missed, popular articles from the last month: