The background story of the upcoming science fiction point and click game Encodya is the Kickstarter campaign for the animation short movie Robot Will Protect You. Getting over 23.000€ from an initial target of 8.750€, it reached several stretch goals, the last one being "We'll start developing a game!". And so they did...
The game, named "ENCODYA", grabbed my attention in a Facebook group about point and click adventures. Drawn by the art, I asked if a Linux version would be possible. Indeed it was, and I was asked if I could test it. As it's using Unity, I expected it to a) fail on trying to play a video, b) show graphical problems or c) just run like the Windows version. First a) it was. But the author was eager to make the Linux version and a fix was attempted. After struggling with finding the right output options for the studio's intro video, we found that everything seems to be working just like on Windows. So Hooray for the game engines supporting the OS of our choice!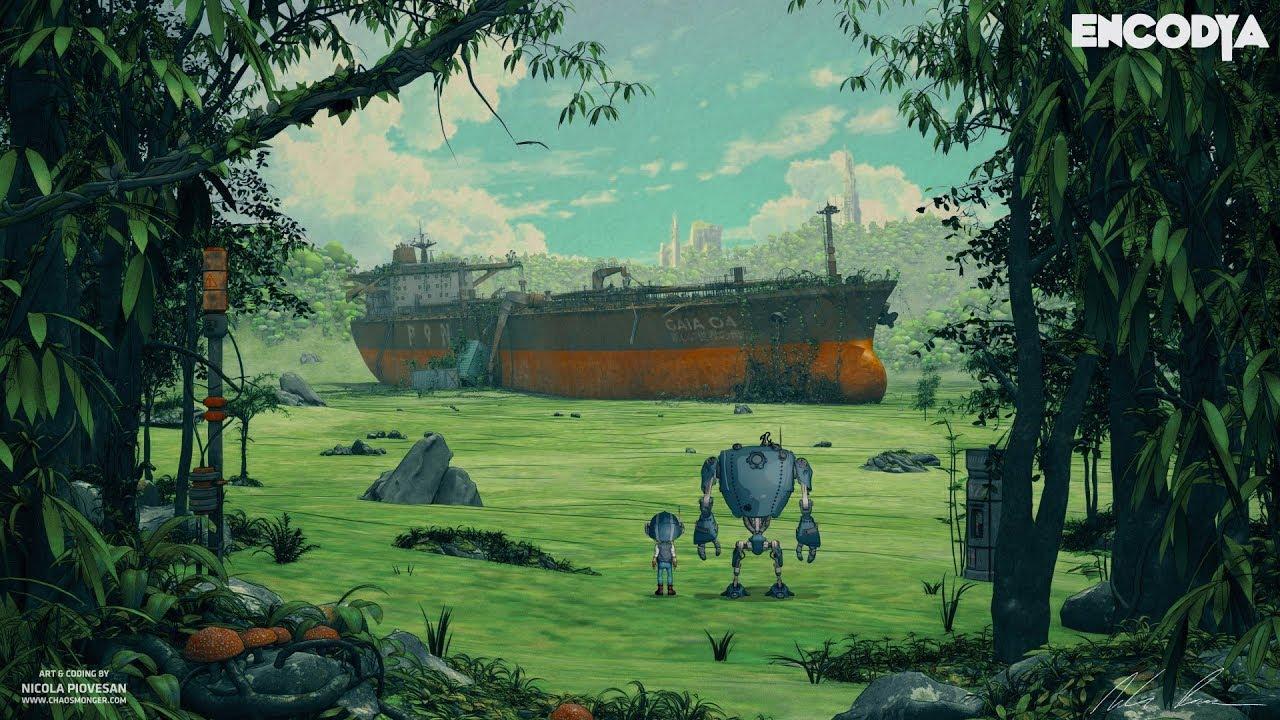 So, what's Encodya about? The game, as in the short movie, features a little girl, Tina, and the robot S.A.M. 53 that was assigned to her at birth. Everybody gets a robot companion in Encodya's version of the future, it seems. She's an orphan and scavenges trash to survive.
The demo starts us on the streets with the need to make some money for a bus ticket. It features some puzzles and four secrets (two of them need some pixel hunting). There's lots of breaking of the fourth wall and reminiscences to pop and computer culture. The art style of Encodya was especially appealing to me. The maker, Nicola Piovesan, is a film director by main profession and his competence in arts really shows in the game.
Part of that fourth wall breaking is notes about an upcoming Kickstarter campaign to finance the full game. I'm hoping it will work out. If you're very eager to play the demo that should release tomorrow, you'll need to join the newsletter for Encodya, which will also give out news about the Kickstarter campaign soon. If you prefer to wait, the demo will be freely available on itch.io in some weeks.
Some you may have missed, popular articles from the last month: