Still one of my top games, Dead Cells just got another big free update "Fear The Rampager" so it's time to jump back in for one more run.
The big addition this time is the introduction of The Rampager. A new foe to challenge you that's currently haunting a variety of biomes in Boss Stem Cell 3 and higher. They say it's "reaaaaaaaally fast" and once it sees you, it will chase you until one of you dies, so get ready to button-smash. Just look at this devil: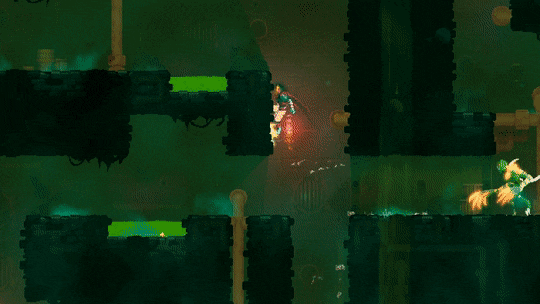 The Arbiter has now returned to the Cavern and the Inquisitors made a return in higher difficulties (3BC +) to fill the lack of long-distance shooters let by the Arbiter's retreat. However, they say this has all made the Prison Quarters "the hardest level in the whole game", so they've reduced the density of enemies there and they've mixed in the plain Zombie enemy to keep it varied.
Brutality gained two new mutations: Frenzy and Adrenaline. The developer say this is due to Melee and Brutality having a hard time recovering, so these were added to allow more riskier and fast-paced gameplay for those who want it. They also both scale with your damage and Brutality stat.
A bunch of weapons were also nerfed, as well as a bunch being buffed. Touching on that, the developers said that some were essentially being favoured constantly and were too strong, resulting in runs being too similar, as Dead Cells is a game that wants you to keep trying different combinations and some were just too good compared to everything else so hopefully with this new balancing pass more weapons will be viable later on. You can see their full patch notes here.
I said at the start the Dead Cells was one of my "top" games and it really does continue to be so. Fantastic art, challenging but not overly punishing and the combat is awesome. It's a fantastic game to have a run when you have an hour or so spare.
Want to grab a copy? It's available from Humble Store - GOG - Steam.
Some you may have missed, popular articles from the last month: