It takes something a little different to get me interested in a Visual Novel since it's not my usual preference and Vengeful Heart is one such game. It's a tale of capitalism, companionship and cyberpunk with a focus around revenge.
Built with Ren'Py, Vengeful Heart has a seriously good style going for it based on the classics from the PC-98, a retro line-up of Japanese 16-bit and 32-bit personal computers manufactured by NEC. Just look at this wonderful artwork: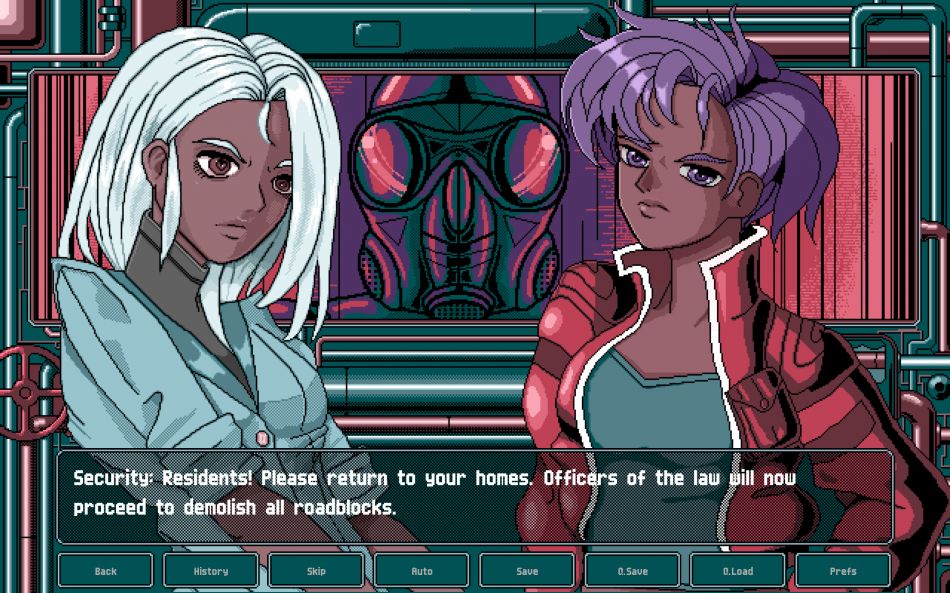 Features:
A novel-length thrilling story about revenge and companionship
Two romance options: One male, one female
Two morally ambiguous and thought-provoking endings
Original soundtrack
Tons of pixel art
The Linux demo was a little rough to begin with, the Ren'Py Visual Novel game engine doesn't seem to like my two-monitor setup and it always complains about using software rendering. Once in, it has some weird graphical issues under the mouse cursor. However, switching it to fullscreen and then restarting, made it work great.
For those who want to take a look, the demo covers the first 2 chapters of the story, with the full game to be released later this year. The demo will also eventually make it onto Steam.
You can find a demo on itch.io and wishlist/follow it on Steam for the full release. If you decide to pay/donate on itch with at least $5, you will get the full game when it's ready too.
Some you may have missed, popular articles from the last month: