I'm thoroughly confused and also slightly amused with Bird by Example, what the developer says is a "mock RPG where all the other occupants are horrifying birds who mimic your behaviour with deep learning".
I will admit currently the game goes a bit over my head, I don't quite get it. However, I've toyed around with it for a while and eventually it could be something special. There's something really unnerving about a group of really buff birds, that start copying you.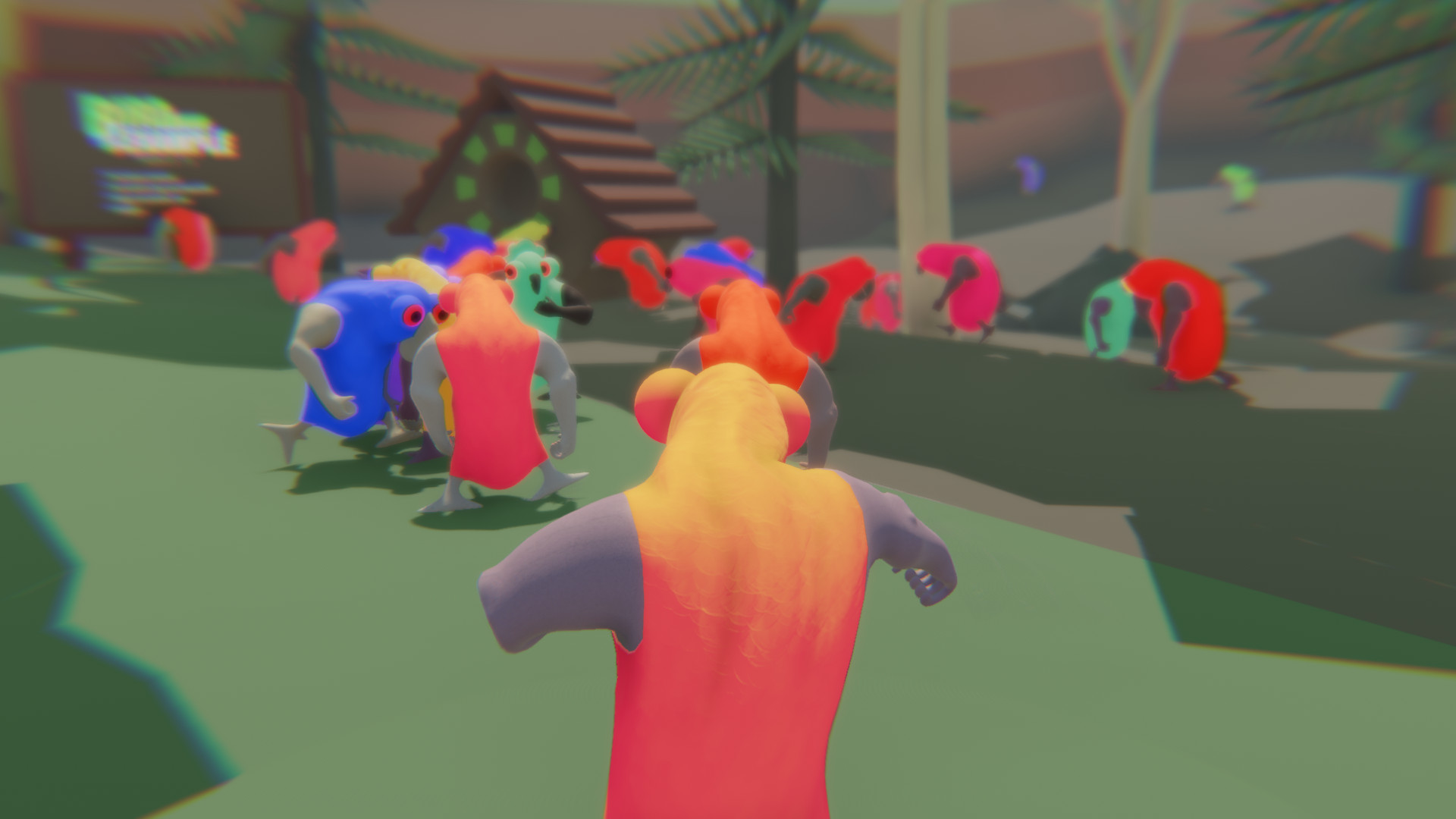 As I was running around, watching my freaks of nature walk into walls, they eventually started copying my walking and they started exploring. As I started to jump around, a few them then starting bouncing around and it continued on like that. It's so weird! I decided to see what would happen if I punched one of them, sure enough, they learned how to do it too and there was a bit of brawl going on.
What exactly is the developer planning with it? Well, in their own words:
I want more than anything for Bird by Example to be a storytelling engine. I want to develop flexible dynamic systems and hope that emergent play... emerges from the interplay between the AIs and (importantly) you, the player.
You can find it free (or with a donation) on itch.io.
Hat tip to win8linux.
Some you may have missed, popular articles from the last month: